How the swine industry is making progress in managing PRRS
How the swine industry is making progress in managing PRRS
Research shows improved disease management at the farm level, including these best practices, is helping to reduce the economic impact of PRRS.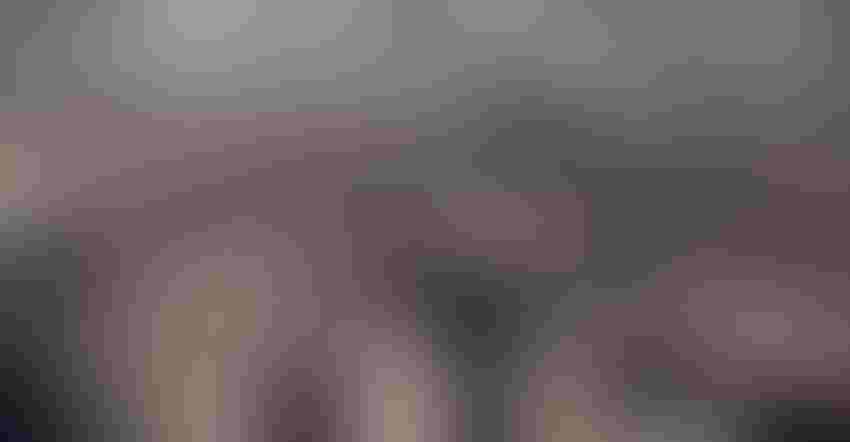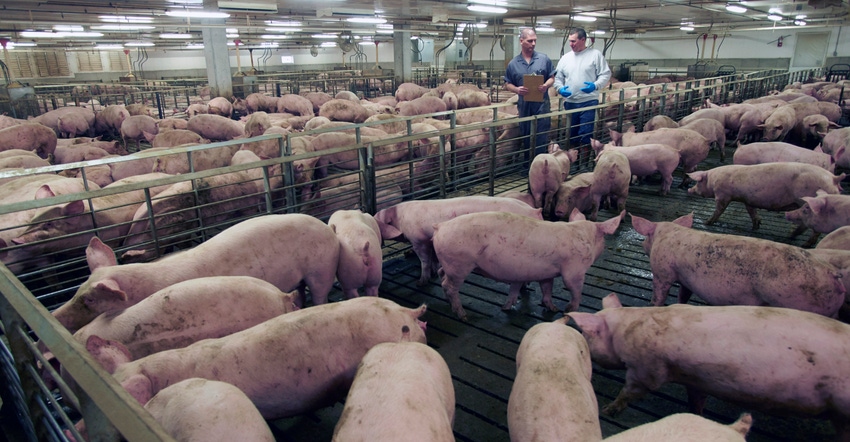 Improved management at the farm level, including use of vaccines, has reduced economic impact of the disease.
Porcine reproductive and respiratory syndrome (PRRS) virus is a costly disease. A 2010 study funded by the National Pork Board and conducted by Dr. Derald Holtkamp of Iowa State University found PRRS cost the U.S. swine industry $664 million annually from 2005–2010.1
Since 2010, however, producers and veterinarians have been making headway against the virus, thanks in part to the implementation of better disease management practices. In a recent update to the original research, Dr. Holtkamp found that from 2011–2016, the economic impact of PRRS declined by $83 million annually, when adjusted for price changes and national herd size.2
The National Pork Board hopes to keep that momentum going. In its 2014 strategic plan, the organization outlined a goal to decrease the annual economic impact of PRRS by an additional 20 percent by the year 2020.
Implementing a systematic approach
To help producers reach that goal and more effectively manage PRRS, Boehringer Ingelheim has developed the Infection Chain® concept, which connects epidemiologic events between production phases and identifies opportunities for systematic approaches to disease control. In the case of PRRS, achieving and maintaining whole-herd immunity often requires vaccination.
"Understanding the pattern of PRRSV transmission by phase of production is an important component of developing and implementing a systematic vaccination program for PRRS control," says Reid Philips, DVM, PRRS senior technical manager with Boehringer Ingelheim.
When implementing a control program, producers and veterinarians should look for a vaccine that provides heterologous protection against the most current wild-type strains of PRRS, adds Dr. Philips. "Experimental studies and field research have demonstrated the efficacy of Ingelvac PRRS® MLV against multiple heterologous wild-type PRRSV strains.3,4 That kind of cross-protection helps to mitigate the consequences of infection and improve herd health."
An effective vaccine offers both direct and indirect benefits, he notes. "PRRS vaccines directly benefit the herd by reducing the impact of PRRS virus infections, reducing clinical disease and providing biological benefits.
"Research has also shown that Ingelvac PRRS MLV has the indirect benefit of reducing shedding and transmission of the PRRS virus within and from vaccinated populations, " continues Philips.5,6  
When whole-herd, vaccine-derived immunity can be achieved in high-risk, high-density, PRRS-prevalent areas within and between pig populations, the amount of shed virus can be reduced over time, he says. In addition to reducing the consequences of PRRSV infection and improving health and performance (direct benefit), reducing the level of PRRSV circulation and transmission (indirect benefit) can reduce its impact and should be a goal of a PRRS control program.
Dr. Philips cites the results of a recent PRRS challenge dose study that indicates vaccine-derived immunity offers protection and improved pig performance at any challenge level.7 "This study also shows that vaccinated pigs challenged with lower levels of virus can perform like pigs that weren't challenged at all," he stresses. "These findings support the value of targeted and systematic PRRS vaccination and management protocols at the farm, system and area level."
To learn how you can put the Infection Chain concept to work on your farm and develop a systematic approach to controlling PRRS, talk to your Boehringer Ingelheim representative or visit https://www.swineresource.com.
©2018 Boehringer Ingelheim Vetmedica, Inc. Ingelvac PRRS is a registered trademark of Boehringer Ingelheim Vetmedica GmbH. Infection Chain is a registered trademark of Boehringer Ingelheim Vetmedica, Inc.
References:
1Holtkamp DJ, Kliebenstein JB, Neumann EJ, et al. Assessment of the economic impact of porcine reproductive and respiratory syndrome virus on United States pork producers. J Swine Health Prod. 2013;21(2):72-84.
2Holtkamp D, personal communication.
3Patterson A, Fergen B, Hermann J, et al. Efficacy of Ingelvac PRRS® MLV against a heterologous PRRSV 1-3-4 RFLP challenge. Leman conf. proc. 2017
4Patterson A, Haiwick G, Hermann J, et al. Efficacy of Inglevac PRRS® MLV against a heterologous PRRSV 1-7-4 RFLP challenge. AASV conf. proc. 2017.
5Dee S, Nerem J, Wetzell T, et al. Reduction of wild-type PRRS virus shedding in aerosol of growing pigs by modified-live virus vaccination at weaning. AASV conf. proc. 2014.
6Linhares D, Cano JP, Wetzell T, et al. Effect of modified-live PRRSv vaccine on the shedding of wild-type virus from an infected population of growing pigs. Vaccine 30 (2012) 407-413.
7Haiwick G, Neubauer A, Hermann J, et al. Evaluation of porcine reproductive and respiratory syndrome virus (PRRSV) challenge dose in vaccinated pigs. AASV conf. proc. 2016; 197-201.
Subscribe to Our Newsletters
National Hog Farmer is the source for hog production, management and market news
You May Also Like
---