Hard lessons have been learned with PEDV, PDCoV
Hard lessons have been learned with PEDV, PDCoV
Sit down with your production and sow farm teams to review key points in this column. We have four years of experience under our belts and have learned key management strategies; however, break rate continues to be unacceptable.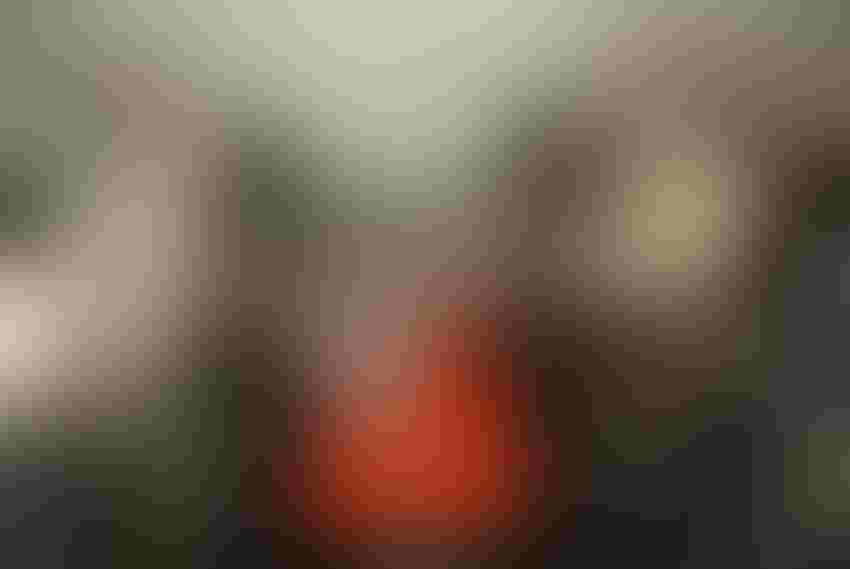 By Aaron Lower, Carthage Veterinary Services
The industry is embarking on its fifth winter of managing porcine epidemic diarrhea virus and porcine deltacoronavirus. As we move into our seasonal epidemic, it is important to review the key exclusion and management principles that we have learned over the past five years. We have learned some hard lessons as an industry. Do not let time fade our memories and become complacent.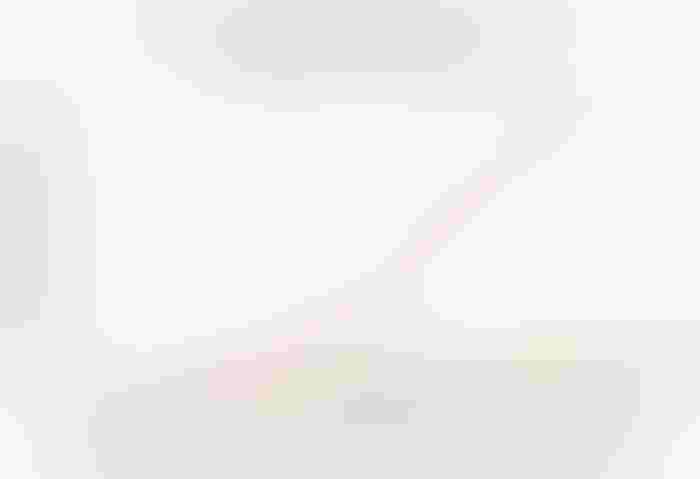 Industry has made great progress
Courtesy of the University of Minnesota and Dr. Bob Morrison's Swine Health Monitoring Project has given us metrics to understand progress in the U.S. swine industry. The outbreak and movement through the industry was embarrassing for veterinarians and producers alike to allow a disease like that to move through 44% of the operations in the outbreak year.
However, after a year of experience and aggressive research, we have realized tremendous success to reduce the annual break rate below 10% for the last three years. Epidemiological investigations that first year were highly correlated with feed mill distribution. Whether that contamination was from ingredients arriving infected, the feed mill becoming infected or transportation and logistics of feed to the farms has not been conclusive. However, epidemiological investigations over the past three years have been rare to conclusively link to the feed mill. Breaks have been more random that do not become area epidemics.
As you reexamine the biosecurity changes that were made immediately after PEDV versus prior to PEDV, many of those were not very significant. What I mean by that is, most sow herds were washing/drying trailers, had showers, fog rooms, etc., for external biosecurity management pre- and post-PEDV. For an industry to take a break rate of 44% and drive it under 10%, in my opinion, indicates that we made good advances in biosecurity with regard to a reduction in the contamination of the mill. Reevaluate the key drivers of mill contamination.
• Ingredient sourcing — Stay away from porcine ingredient inclusion in high risk sites like sow herds. If you can source feed from a porcine ingredient free mill, it reduces the risk of carryover at the mill. Review your diet sheets, make calls to the ingredient providers, work all the way back through the system so you understand exactly how and where that product is being sourced from. Additionally, work through any of your purchased complete feeds or base mixes.
• Receiving ingredients — Review transportation of ingredients and potential for trailer contamination. Avoid high risk days with snow or rain on the roads or wash prior to dropping ingredients. Cover pit grates to reduce trailer sludge contamination and discontinue sweeping material into the pit.
• Delivery of feed — Review the delivery flow chart, driver and truck biosecurity.
• Disinfection of finished feed — Consider this mitigation step if internal biosecurity measurers at the feed mill are difficult or the mill supplies high-risk assets.
Epidemiology
A 7% break rate is still at an unacceptable level for such a devastating pathogen. Finding the epidemiological link has proven to be very difficult these past three years. Industry conversations and data collected through the MSHMP (July 21—Carles Vilalta) report that farms that have previously experienced an outbreak are not necessarily at a high risk for a subsequent outbreak.
In the past year, the MSHMP recorded 76 PEDV breaks.
• Only five (6.6%) farms reported PEDV in the previous season.
• 33 (43.4%) farms had their first outbreak since 2013
Therefore, farms that have experienced years of PEDV/PDCoV-free production are not necessarily at a lower risk. This is again a good reminder that we all continue to be extremely susceptible to the virus.
In finishing populations, we continue to see coronavirus outbreaks immediately when pigs are placed in the barns. The concern is that we contaminated that site during the previous turn while marketing. Field supervisors need to inspect barns for sanitation, disinfection and drying prior to placing the pigs. Do not forget about working your way all the way out of the barn, through the loading chute and areas in front of the loading chute to ensure sanitation is complete. Additionally, I continue to see weak lines of separation for personnel entering the wean-to-market barns, increasing our risk of moving diseases between sites.
Management of sow farm outbreaks
Our ability to clean up and eradicate virus out of breed-to-wean farms has become relatively predictable. There look to be a few key principles.
• Viral contamination load at the farm matters — Piglets are a huge source of that contamination. Your ability to depopulate that farrowing house prior to a significant incidence of scour looks to be key. Weaning down pigs in age and euthanizing the rest of the population that will be unable to survive for a period of at least 14 days looks to be required. Sanitation and downtime of the rooms is important in eradicating virus.
• Immunity — Populations will develop marginal immunity at 14 days and solid immunity by 18 to 21 days after exposure. Once enteric coronavirus is identified in the sow herd, expose that herd immediately focusing on those sows due to farrow in the next 14 to 30 days. The various ways feedback has been applied with regard to dose and frequency but does not seem to be a significant driver. Killed vaccines in the week prior to farrowing do seem to be a tool in our toolbox to booster immunity.
• Breed group management — One of the more difficult things to manage in a farm that has an outbreak is breed groups and not allowing that loss of target to be an additional effect on reduced output. In our experience, the best strategy employed in order to manage this is to breed all sows that were 12 days into lactation and older immediately after the depopulation event. These sows will have a farrow rate that is equal to or 3% lower than your farm average with total born that is equal to or up to 0.5 pigs lower. The logistics of this is extremely difficult in an outbreak scenario, this is where it is important to plan with your farm. In the three days following the farrowing house depopulation, you need to get all sows greater than 12 days of lactation removed from farrowing into your breed lines. You can back fill those rooms dirty with your due-to-farrow sows as these litters will be euthanized at birth.
Communicate with the boar stud your expected semen usage as this week you will generally have 2 to 2.5 times additional service target versus a normal week. In the subsequent one to two weeks, you will be dramatically underneath your breed target. As the large breed group comes around to farrow in 16 weeks, you will need to push down wean age slightly in order to get this group loaded. You can delay weaning in order to smooth out those subsequent breed groups. Regarding sows that had litters cleaned off at birth or underneath 12 days, it has been difficult to get them kicked out in a gestation barn and complete boar exposure and one heat-no-serve event. Generally those have been removed from the farrowing house when their normal wean date should have been or 21 days after they have farrowed. Typically the farm is finding that they will cycle within 10 days of being kicked out of the gestation barn and bred on that cycle.
Sit down with your production and sow farm teams to review key points in this column. We have four years of experience under our belts and have learned key management strategies; however, break rate continues to be unacceptable. With time, farms think that they are invincible and become complacent with regard to key exclusion and management practices. Utilize this time to prepare so we can see the industry further improve the break rate of this aggressive production disease.
Subscribe to Our Newsletters
National Hog Farmer is the source for hog production, management and market news
You May Also Like
---