Feed, feed ingredients pose risk in spreading viruses
Feed, feed ingredients pose risk in spreading viruses
Group of scientists working together to study the risk of viral survival and viral transmission in feed.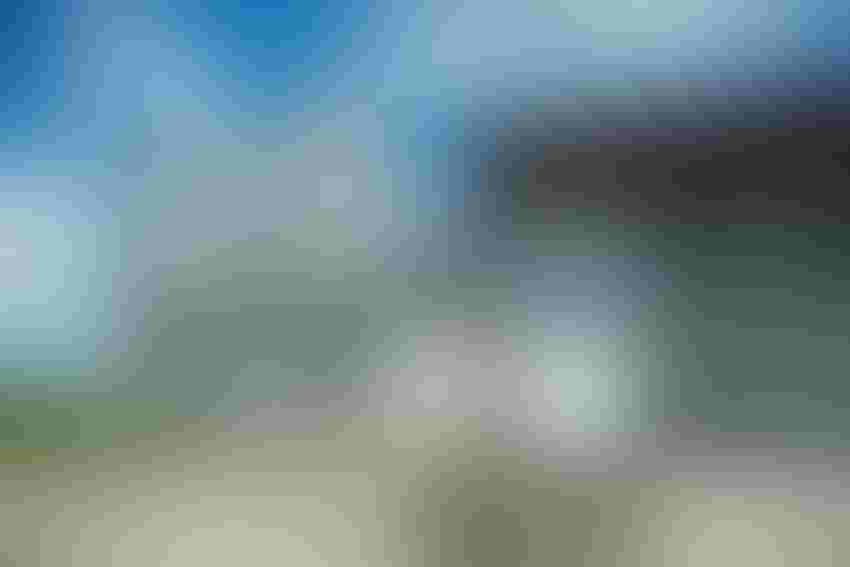 Based on the current body of knowledge, it is evident that feed and feed ingredients are risk factors for the transboundary spread of viruses, including African swine fever, classical swine fever virus, pseudorabies virus, and porcine epidemic diarrhea virus.
Dr. Spencer Wayne, host of SwineTime Podcast with Pipestone Veterinary Services, visits with Dr. Scott Dee, veterinarian and director of Pipestone Applied Research, on a recent SwineTime podcast about the latest on disease feed risk. It is proven that all viruses can survive in feed and can be transmitted through consumption of feed. This evidence is something we now can utilize and pay attention to.
A group of scientists from Pipestone, South Dakota State University, Kansas State University and Plum Island are working together to study the risk of viral survival and viral transmission in feed, particularly looking at a wide variety of diseases including PED, ASF, Pseudorabies, PRRS, and Seneca Valley Virus A.
Research capabilities
All research for highly dangerous diseases such as ASF and Pseudorabies are being tested in a higher safety level security facility at Kansas State University. However, for less dangerous diseases like Seneca Valley virus A, PRRS and PED, Pipestone Research has a biosafety level 2 facility. The barn has six individual rooms that have filtered air in and out, with coveralls and boot changes in and out.
This allows us to have control groups per room and not have cross contamination. Through this facility, we are studying to see if mitigant-treated feed has anti-viral effects and determining if pigs can do better in production when they are eating a mitigated feed.
The barn's control groups allow for comparison between treatments versus a non-treated control.
We are trying to reproduce what happens in the real world and have tested roughly 20 different products. Most products show results that pigs fed a mitigated or treated product are higher performance than an untreated control group.
Now that it is known mitigation works, the next challenge will be keeping costs down to fit inside a budget. Mitigation is like an insurance policy, you don't know when feed is contaminated, but when it is, treatment might prevent infection.
Application in U.S., world
There has been a lot of interest at the national level driven by the industry on how we manage high risk imports, but also globally (Australia, Canada and Europe). People are noticing the risk of feed and countries and continents are putting a plan together. Here in the United States, most involvement has been at the industry level versus governmental actions.
Research has allowed us put plans in place to prevent the import of transboundary diseases without banning products from certain countries. In applying biosecurity practices and adding additional layers of protection (extended storage and use of mitigants), countries might prevent the import of foreign animal diseases. Countries like Europe, Australia and Canada are inspecting manufacturing plants where the ingredients are produced and completing an audit the plants. They will require certification for the product and will put the product in a quarantine (or holding area) for a period of time at consistent temperature to allow viral load to decay.
At Pipestone, we have implemented Pipestone Responsible Imports to look at how we can safely introduce products into the United States from other countries. Through this program, we know exactly where the feed is coming from, how it comes to the U.S., the destination feed mill, and when the ingredients are fed to our sows.  Additionally, mitigants are then added to the feed during the process. 
Dr. Scott Dee recently helped write a position statement for the American Association of Swine Veterinarians that was passed saying that for the risk of feed to be properly managed, Mexico, United States and Canada needs to work together cross-continent. This risk is real, and we must do something about it across the entire continent. There are now efforts to move that forward.
To learn more about Feed Mitigation and Pipestone Responsible Imports, please contact Dr. Scott Dee.
PIPESTONE's mission is "Helping Farmers Today Create the Farms of Tomorrow." Providing best-practice guidance and solutions for farmers to withstand economic downturns, position them for growth and profitability, and assist in maintaining generational control of their farms. 
The SwineTime podcast was created for the pork industry and individual pork producers around the country. Hosted by Dr. Wayne, the podcast contains pork industry news, advancements in animal care and how to enhance your productivity.
Monthly podcasts are available on Spotify, Google Music, ITunes, Anchor and on Pipestone.com.
Source: Pipestone Veterinary Services, which is solely responsible for the information provided, and wholly owns the information. Informa Business Media and all its subsidiaries are not responsible for any of the content contained in this information asset.
Subscribe to Our Newsletters
National Hog Farmer is the source for hog production, management and market news
You May Also Like
---