Cost of PRRS Reaches $664 Million Annually
Cost of PRRS Reaches $664 Million Annually
The study was funded by the Pork Checkoff and conducted at Iowa State University. "This checkoff-funded work offers producers, veterinarians and every part of the pork chain a new and valuable insight into the economic impact of PRRS and underscores why we've leveraged domestic and international government funds to offer producers tools for regional control of this virus,"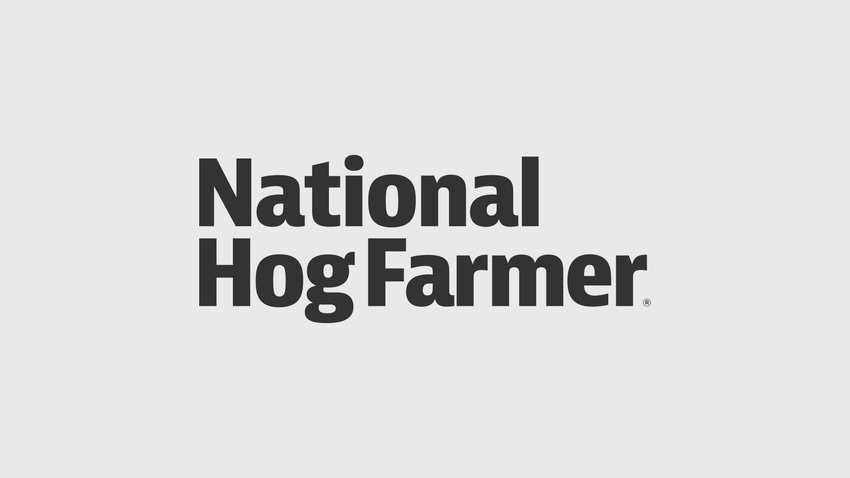 A new economic study pegs the cost of porcine reproductive and respiratory syndrome (PRRS) at $641 million, up from $560 million annually when the last study was completed in 2005. This translates into $1.8 million per day or $114.71 per sow annually.
The study was funded by the Pork Checkoff and conducted at Iowa State University.
"This checkoff-funded work offers producers, veterinarians and every part of the pork chain a new and valuable insight into the economic impact of PRRS and underscores why we've leveraged domestic and international government funds to offer producers tools for regional control of this virus," says National Pork Board President Everett Forkner, a Richards, MO, pork producer.
The major difference between the two PRRS economic studies is the breakdown of losses between the breeding and the growing pig herds. Losses in the growing pig herd accounted for 88% of the total cost of PRRS in the 2005 vs 55% in the latest report.
The study was led by Iowa State University veterinarian Derald Holtkamp and agricultural economist Jim Kliebenstein, with input from others across the industry. Reasons for differences between the 2005 and 2011 studies may be attributed to changes in the prevalence of PRRS virus and incidence of outbreaks, production and animal health management practices, inflation and other pathogens which have been identified since 2005, such as porcine circovirus.
Other PRRS-related costs tabulated in the new study included veterinary and biosecurity measures that added $477.79 million annually to total PRRS costs, placing the overall annual burden from the disease at more than $1 billion per year when added to production-related costs.
Swine veterinarians surveyed indicated that 28% of sows and gilts in U.S. breeding herds were free of PRRS and 60% of weaned pigs were PRRS-negative at placement.
"This study also confirmed conventional wisdom that says outbreaks in PRRS virus-free herds are more severe than outbreaks in PRRS virus-infected herds," Holtkamp says. "When comparing elimination methods, we found that the time required for herds to provide a return on investment was still relatively short with herd closure and rollover. However, we found that complete depopulation-repopulation appears to make economic sense only if there are other reasons to depopulate the herd or for higher-value genetic herds."
According to Lisa Becton, DVM, director of swine health for the National Pork Board, the complete PRRS economic study will serve as a valuable resource for the pork industry for years to come as more of its data is analyzed. The full report will be available in the coming months, as well as at www.pork.org.
A more in-depth analysis will also be featured in the Sept. 15, 2011 issue of National Hog Farmer.
Subscribe to Our Newsletters
National Hog Farmer is the source for hog production, management and market news
You May Also Like
---