Control zone in UK lifted as officials rule out FMD
Control zone in UK lifted as officials rule out FMD
Ongoing investigation into other vesicular disease of pigs, restriction zone replaced by a similar one applying only to pigs.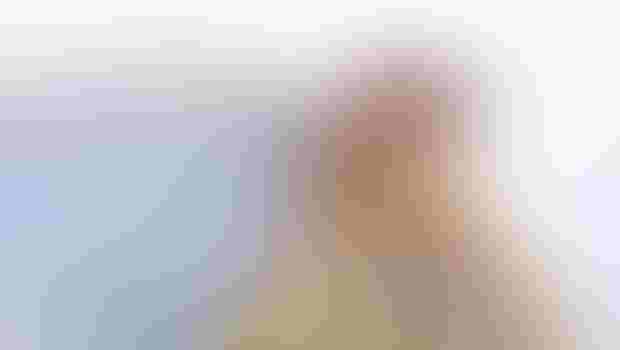 Following official testing at the United Kingdom national reference laboratory, the UK chief veterinary officer has negated suspicion of foot and mouth disease in pigs at a premises Near Feltwell, Kings Lynn and West Norfolk, Norfolk. The 10-kilometer temporary control zone (FMD) has been revoked.
Christine Middlemiss, Britain's chief veterinary officer announced on Twitter Friday that "following swift action in response to this possible case I can confirm that testing has enabled me to fully rule out presence of #FootandMouth disease." She later noted that there was still ongoing investigation into other vesicular disease of pigs and the restriction zone would be replaced by a similar one applying only to pigs.
Last week UK government officials put a temporary FMD control zone in place, following suspected cases in pigs near Norfolk. The Animal and Plant Health Agency said it was due to, "suspicion of vesicular disease in pigs, and as a precaution to prevent the spread of disease."
Signs of FMD in pigs include:
sudden lameness, which may spread quickly among the herd

loudly squealing from pain

tendency to lie down and unwillingness to move
Pigs don't usually develop blisters as a result of FMD, but sometimes blisters do appear on the upper edge of the hoof where the skin and horn meet, the snout and the tongue.
As the clinical signs are indistinguishable from swine vesicular disease, the APHA said the condition should be treated as suspected FMD until laboratory tests prove otherwise.
FMD first appeared in the UK in 1839. In 1967, the country was hit with its first major outbreak of FMD, which led to culling of 442,000 animals. However, the 2001 outbreak was the country's most devastating, causing a crisis in British agriculture and tourism. A stamping out policy was put in place, in which 6.5 million infected and in-contact animals were culled. The total economic losses due to the 2001 outbreak were estimated at between USD 12.3-13.8 billion.  
Another outbreak hit the UK in 2007 and it was later identified that biosecurity breaches at a government-funded laboratory were to blame for the discharge of infectious effluent.
The United States has remained free of FMD since the last outbreak in 1929.
Subscribe to Our Newsletters
National Hog Farmer is the source for hog production, management and market news
You May Also Like
---