Continuity of business or close of business? It's your choice
Continuity of business or close of business? It's your choice
Pork producers, and the entire swine industry, can learn a lot from how the highly pathogenic avian influenza outbreak was handled by the poultry industry.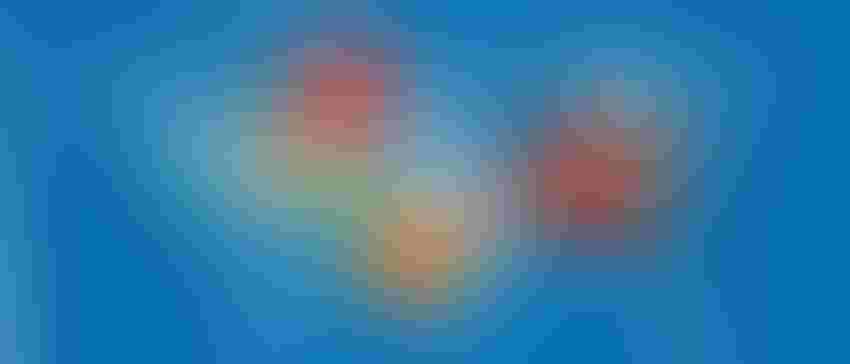 iStock/Getty Images Plus/bakhtiar_zein
By Marie Culhane, University of Minnesota College of Veterinary Medicine
As pork producers and swine veterinarians, we tend to be focused on pigs and pigs alone. But there is a lot we can learn from the "other" other white meats — turkey and chicken — especially from the 2015 highly pathogenic avian influenza outbreak they suffered.
It was the largest, most costly animal disease response in U.S. history. Several million turkeys and egg-layers/pullet chickens died from the disease or were depopulated as part of the outbreak response. The 2015 HPAI outbreak highlighted both strengths and weaknesses regarding ways to plan for, prepare for and respond to disease emergencies.
During a disease outbreak, such as foot-and-mouth disease or African swine fever, regulatory disease control areas are set up and all farms in that area, even uninfected farms, must stop movements. The goal of stopping movement is to prevent disease spread, but the collateral damage that comes from the stopped movement of pigs in a just-in-time pork supply chain may be an even larger threat to pork producers than the disease outbreak itself.
To prevent that damage from occurring to those uninfected farms that are continuing to produce pigs and need to move them, disease response policies now include continuity of business plans. Successful COB plans use engaged workgroups. A swine workgroup developing COB plans as part of FMD and ASF responses includes pork producers, processors, veterinarians, scientists, researchers, state officials and federal agents. The workgroups develop scientifically rigorous risk assessments that are the basis for precise and targeted biosecurity measures to mitigate disease risk and guide permitted movement of pigs, semen and pork products from uninfected premises in outbreak control areas.
An example of a successful COB plan that pork producers could learn from is the Secure Poultry Supply plan, a plan developed for the movement of uninfected chickens, turkeys and eggs to markets and deployed during their poultry disease outbreaks in the United States in 2015, and then again in 2016 and 2017.
The Secure Food System platform including the plans for the Secure Poultry Supply, Secure Milk Supply, Secure Beef Supply and Secure Pork Supply is a collaborative effort utilizing a public-private partnership approach between government, the agricultural industry and academia. The goals of the plans include allowing the movement from a control area of animals and animal products with no evidence of infection to slaughter or other production sites but without the spread of disease or expanding the outbreak; providing a continuous food supply to consumers; and maintaining COB for producers and processors.
In order to achieve this goal, products and animals within an established control area are moved via a permitted movement system. When used during the 2015 HPAI outbreak, the permitted movements allowed the U.S. poultry industry to maintain COB and close to normal production levels.
The SFS platform has a standard approach for the development and delivery of risk reduction strategies for COB movements. The approach requires public-private partnerships and the development of a scientifically-sound risk assessment for the type of movement (weaned pigs to a nursery, for example). The partnerships are essential because it is the private industry members themselves, like pork producers and swine veterinarians, that best understand how risks can really be lowered and if the proposed mitigation measures are achievable on their pig farms. The completed risk assessment is translated into permit guidance that is easy to access by producers and regulatory officials when they are deciding whether to permit the movement or not. Multiple states and agriculture industries have accepted COB permitted movements during outbreaks. Through outreach, acceptance has increased when they understand the risk assessment value and the scientific process needed to guide COB risk-based permitting to minimize the impact of an outbreak on the farms in their state.
So, when an animal disease emergency hits, is it going to be lights out for your farm and COB will mean "close of business?" Or can you see yourself being prepared and getting to that point when COB means "continuity of business?" Are you ready to learn about the scientifically-sound disease prevention and detection strategies being developed? Will you be able, during an outbreak, to put targeted, and sometimes costly, biosecurity measures in place to mitigate infection risk? Will you engage with your state agencies as they work to implement risk-based permitting to move pigs and pork products from uninfected farms caught in the outbreak control areas to other sites or slaughter?
To successfully develop and execute the SFS platform and the Secure Pork Supply Plan during an outbreak, an engaged pork industry will be the key.
Marie Culhane, Tim Goldsmith and Carol Cardona are members of the Secure Food Systems Team at the University of Minnesota College of Veterinary Medicine. The team's mission is to conduct science-based risk assessments, research, outreach and engagement to prepare for animal disease emergencies and support continuity of business during an emergency.
Source: Marie Culhane of the University of Minnesota College of Veterinary Medicine, who is solely responsible for the information provided, and wholly owns the information. Informa Business Media and all its subsidiaries are not responsible for any of the content contained in this information asset.
Subscribe to Our Newsletters
National Hog Farmer is the source for hog production, management and market news
You May Also Like
---