CBS Report Failed to Deliver The Real Facts on Antibiotics
CBS Report Failed to Deliver The Real Facts on Antibiotics
Despite devoting two segments during the CBS Evening News to the risks of antibiotics in animal agriculture, television anchor Katie Couric's reports were "rather short on facts and science and long on speculation," charges Richard Carnevale, DVM, vice president of Regulatory, Scientific and International Affairs for the Animal Health Institute (AHI), which represents companies that make animal health products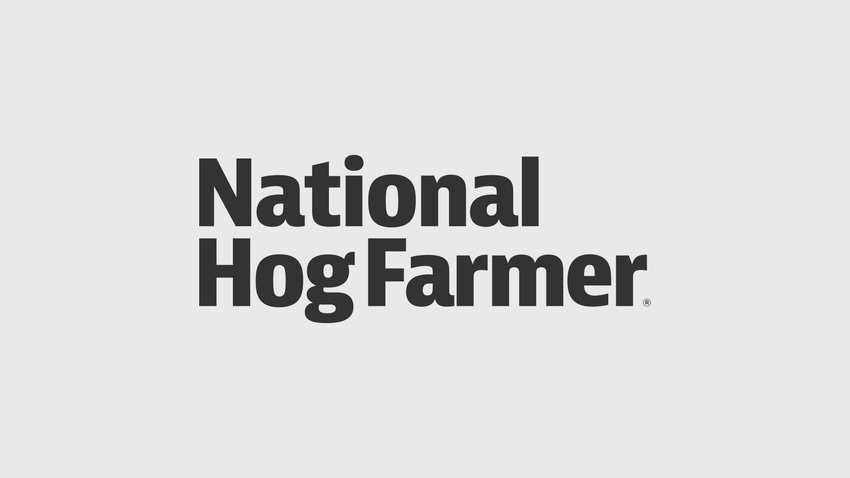 Despite devoting two segments during the CBS Evening News to the risks of antibiotics in animal agriculture, television anchor Katie Couric's reports were "rather short on facts and science and long on speculation," charges Richard Carnevale, DVM, vice president of Regulatory, Scientific and International Affairs for the Animal Health Institute (AHI), which represents companies that make animal health products.
Glaringly, the reports portrayed antibiotics used in food-producing animals as unregulated. "In fact, all antibiotics are approved by the Food and Drug Administration (FDA), monitored for residues and for bacteria that might end up in the meat. FDA has a very rigorous approval process that all of these products have gone through, and they are all subject to followup surveillance to ensure they are being properly used," Carnevale adds.
When used by pork producers, under the close supervision of a veterinarian, antibiotics are "strategically placed in a pig's life when they may be at risk or exposed to disease," says Liz Wagstrom, DVM, assistant vice president of Science and Technology for the National Pork Board.
Pork producers use antibiotics responsibly using the Take Care. Use Antibiotics Responsibly and other programs (www.pork.org) to protect animal health and human health, she says. Take Care principles are also spelled out in the Pork Quality Assurance Plus program.
"Antibiotics are just one tool producers use to protect the health of their animals and to produce safe food," Wagstrom says. "Other tools include hygiene in their buildings, vaccinations, ventilation and keeping their animals warm, clean, dry and safe, all part of a continuous process to produce healthy animals and safe food."
In fact, data from a 2006 U.S. Department of Agriculture survey by the National Animal Health Monitoring System of a statistical sample of producers indicated that less than half the farms (44%) use any antibiotic growth promoters at all, and if they used any, it was only about half the time (94 days), she says.
Plus, risk assessments on antibiotic use in farm animals show that there is hardly any risk at all to public health, stresses Scott Hurd, DVM, College of Veterinary Medicine, Iowa State University.
But there could be increased risk to human health if antibiotics are banned for animal agriculture, Hurd says. There is an increased pathogen load on subclinically affected animals at slaughter and an increased probability that those animals will carry salmonella or campylobacter bacteria on their carcasses.
"I have modeled this out in poultry and you end up with more human illness days when you ban antibiotics than you do now with antibiotic resistance," Hurd explains.
The CBS News reports also focused on methicillin-resistant staphylococcus aureus (MRSA) as a growing problem in humans that were linked to the use of antibiotics in livestock production, comments Carnevale.
"Unfortunately, CBS failed to note that MRSA found in animals is not the same strain responsible for the hospital or community infections that we hear about," he clarifies. "In fact, the Centers for Disease Control sent a letter to Congress last year saying that food-producing animals have not been identified as risk factors and that MRSA is not acquired through eating or handling meat," he explains.
The CBS News report cited the Denmark model as a shining example of the positive impact of banning antibiotic growth promoters. But Couric failed to mention that "there has been a steady and dramatic increase in the use of therapeutic antibiotics in that country," points out Carnevale.
Plus, in neighboring Netherlands, which also banned antibiotic growth promoters, total antibiotic use is back to where it was when antibiotic growth promoters were being administered.
Worse, in Denmark, veterinarians have moved away from the standard antibiotics they used to give to animals before the ban, to a more important class of antibiotics to treat animals, that are considered critical or highly important to human health, Carnevale says.
"It is very ironic that when Denmark initiated this ban, the stated purpose was to improve human health and reduce problems with human bacterial resistance. Yet they now readily admit that they can't document that there has been a change in public health," he observes.
And Wagstrom notes that during a congressional fact-finding mission to Denmark last September, Danish pork producers said they felt strongly that consolidation of their industry had been accelerated as a result of the ban on growth-promoting antibiotics. Smaller producers were perhaps most affected due to their inability to make the necessary facility and management changes to compensate for the loss of antibiotics.
According to Dermot Hayes, ag economist at Iowa State University, the loss of antibiotic growth promoters would cost U.S. swine herds at current feed costs about $6/head marketed, Wagstrom notes.
For more information about the Pork Checkoff's response to the antibiotic issue, please visit www.factsaboutpork.com.
Subscribe to Our Newsletters
National Hog Farmer is the source for hog production, management and market news
You May Also Like
---