Can existing vaccines cross-protect against evolving PCV2 strains?
Can existing vaccines cross-protect against evolving PCV2 strains?
Research suggests that both PCV2a and PCV2d vaccines can provide similar protection against a severe, mixed PCV2a/PCV2d infection.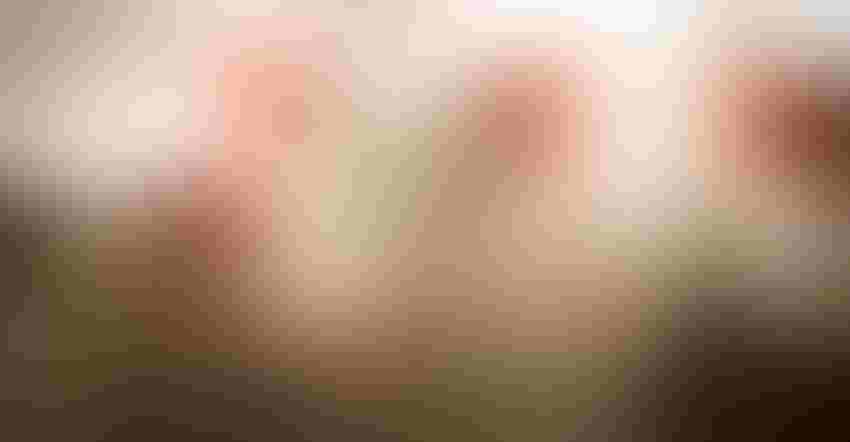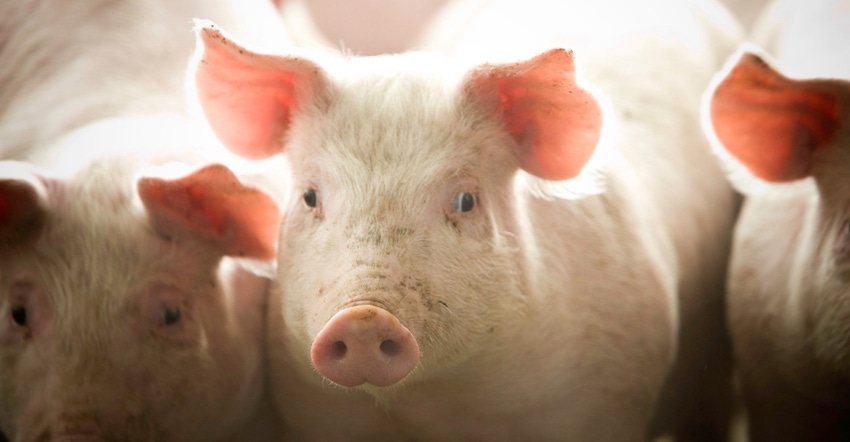 By Eduardo Fano, DVM, MSc, PhD, Boehringer Ingelheim
Despite the fact that DNA viruses have a lower mutation rate than RNA viruses, porcine circovirus type 2 mutation should be expected, as viruses evolve in an effort to survive.
In 2010, a novel mutation reported in China was designated mPCV2b. Two years later, Iowa State University reported the presence of this novel strain in the United States, and it was later reclassified as PCV2d. Since 2012, PCV2d is the only novel mutation that has been reported.1,2 
Given the potential costs of a PCV2 outbreak, it's natural for veterinarians to wonder: Can existing PCV2a-based vaccines provide cross-protection against PCV2d, or are homologous PCV2d vaccines needed?
Previous studies have shown that PCV2a vaccines do, in fact, provide cross-protection against PCV2b.3,4 In other studies, pigs vaccinated with PCV2a vaccines and challenged with PCV2d showed reduced viremia, increased antibody titers and increased average daily weight gain when compared to non-vaccinates.5,6 
To further this evidence, Boehringer Ingelheim performed an additional study to evaluate the efficacy of a PCV2a-based vaccine (Ingelvac CircoFLEX®) and an experimental PCV2d-based vaccine against a virulent PCV2d challenge.7 
Putting vaccines to the test
In this randomized, blinded challenge study, 100 colostrum-deprived 3-week-old pigs were divided into four groups of 25. On day 0, one group received a PCV2a vaccine (INGELVAC CIRCOFLEX), another received an experimental PCV2d vaccine and two control groups were administered an adjuvant only.
On day 28, all pigs were challenged with a PCV2d strain isolated at the Iowa State University Veterinary Diagnostic Laboratory. At this time, it was determined that the pigs had also been naturally exposed to PCV2a.
Figure 1: Lymphoid tissue lesion scores by group, mean and median, represented by the diamond and horizontal line, respectively.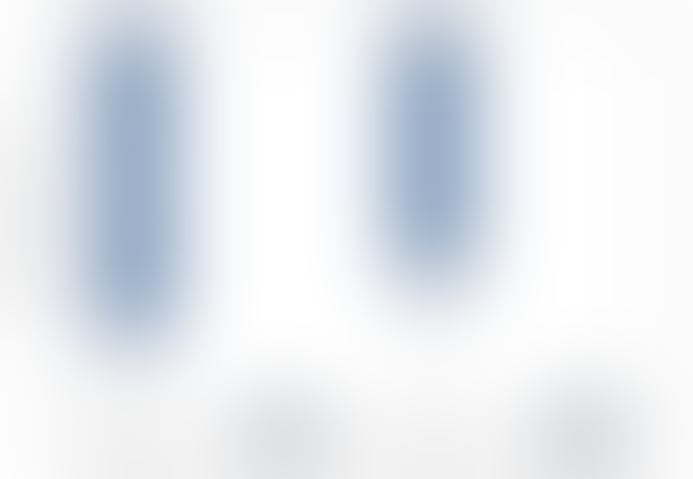 A mixed PCV2a/PCV2d challenge
The results? None of the pigs that were administered the PCV2a or PCV2d vaccines died following the challenge, while the two control groups experienced 48% and 33% mortality.7 Similarly, no vaccinated pigs were clinically affected, while 22% and 50% of pigs in the respective control groups showed evidence of respiratory distress, poor body condition and/or recumbency.7
During histopathology, all pigs were assigned a lymphoid tissue lesion score, based on lymphoid depletion and immunohistochemistry. Both vaccinated groups were spared from lymphoid tissue lesions, while the control groups were severely affected (Figure 1).7 
Compared to the control groups, vaccinated pigs also experienced significantly reduced viremia and significant increases in ADWG.7
PCV2a-based vaccine demonstrated cross-protection
These results suggest that both PCV2a and PCV2d vaccines can provide similar protection against a severe, mixed PCV2a/PCV2d infection.7 Even more important, the study provided an answer to the original question by demonstrating that INGELVAC CIRCOFLEX, a PCV2a vaccine, can provide effective cross-protection against a virulent PCV2d challenge.7 
Visit www.SwineResource.com to learn more or talk to your veterinarian.
References
Schwartz et al, PCV2: Tools to assess the subclinical impact, AASV. 2015;487-91.

Xiao CT, Halbur PG, Opriessnig T, Global molecular genetic analysis of porcine circovirus type 2 (PCV2) sequences confirms the presence of four main PCV2 genotypes and reveals a rapid increase of PCV2d. J Gen Virol  2015;96(Pt 7):1830–1841

Afghah Z, Webb B, Meng XJ, Ramamoorthy S. Ten years of PCV2 vaccines and vaccination: Is eradication a possibility? Vet Microbiol 2017;206:21–28.

Li J, Yu T, Zhang F, et al. Inactivated chimeric porcine circovirus (PCV) 1–2 vaccines based on genotypes 2b and 2d exhibit similar immunological effectiveness in protecting pigs against challenge with PCV2b strain 0233. Arch Virol 2017;162(1):235–246.

Jeong J, Park C, Choi K, Chae C. Comparison of three commercial one-dose porcine circovirus Type 2 (PCV2) vaccines in a herd with concurrent circulation of PCV2b and mutant PCV2b. Vet Microbiol 2015;177(1–2):43–52.

Opriessnig T, Chao-Ting X, Halbur PG, et al. A commercial porcine circovirus (PCV) Type 2a–based vaccine reduces PCV2d viremia and shedding and prevents PCV2d transmission to naïve pigs under experimental conditions. Vaccine 2017;35(2):248–254.

Friedrich R, Patterson AR, Johnson W, et al. Efficacy of porcine circovirus type 2a and 2d based vaccines following PCV2 challenge. J Vaccines Vaccin 2019:2(402):1-5.
INGELVAC CIRCOFLEX® is a registered trademark of Boehringer Ingelheim Vetmedica GmbH, used under license. ©2019 Boehringer Ingelheim Animal Health USA Inc., Duluth, GA. All Rights Reserved. POR-1350-CFX0519
Subscribe to Our Newsletters
National Hog Farmer is the source for hog production, management and market news
You May Also Like
---