Bringing solutions back to farm
Bringing solutions back to farm
Swine's Promising Next Generation: Iowa veterinarian strives to answer the "why" in swine health decisions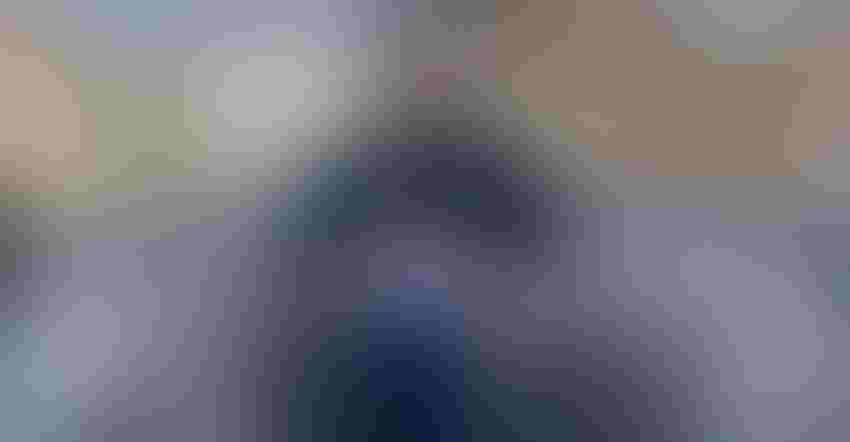 The day-to-day work of Chris Sievers, a veterinarian with Swine Vet Center, involves a mix of on-farm training in Day 1 care in the farrowing house, health workups and protocols, ventilation, production and data analysis.
Courtesy of Chris Sievers
When Chris Sievers works with his clients on-farm, he tries not to simply give a protocol or make a treatment decision and walk away. He strives to also provide the "why."
"Discussion on-site is needed to evaluate if there's things that we can improve on, how we handled and implemented to that point, and give the follow-up that's needed to be successful — with not only the problem at hand, but also to try to prevent the next one and do the best we can for the next groups," he says.
A veterinarian with Swine Vet Center and based in northwest Iowa, Sievers hopes to leave his clients with a better understanding of disease, but admits he is learning just as much from the pork producers he works with each day — some of whom he's known his entire life.
"For me I get to work with neighbors, people I go to church with, and even family now, as my cousins are growers; and I've really felt a positive impact while working closely with people and being a veterinary resource that they haven't had in the past," Sievers says.
Growing up on a farrow-to-finish operation, which also included cattle and row crops, near Storm Lake, Iowa, Sievers says watching his dad, uncle and grandfather all farm together helped pique his interest in agriculture and pork production.
After high school, Sievers decided to attend Iowa State University to obtain a degree in animal science, but he says he was a little uncertain of the path he wanted to take until he was linked up with Derald Holtkamp, an associate professor in the ISU College of Veterinary Medicine.
He completed a summer internship as an undergraduate on biosecurity at ISU. It was a project he says that exposed him more to the commercial side of production.
Sievers graduated with a bachelor's in animal science in 2012, and a doctorate in veterinary medicine and a master's in preventive animal medicine in 2016 from ISU.
During his time there, he completed swine veterinary internship programs with Fairmont Vet Clinic, The Maschhoffs and SVC, working on projects ranging from serum exposure for porcine reproductive and respiratory syndrome to methods of antemortem sampling for mycoplasma. Upon graduation, Sievers headed straight back to SVC.
The right thing for the pig
"I think the thing that really drew me to SVC is the culture of always doing the right thing for the pig and really doing all we can for our clients; and in return, we've gotten to work with excellent clients that are extremely progressive and have the same values," Sievers says. "I really look up to Tim [Loula] and Paul [Yeske] and their clinic that they've built, the client base that they've grown."
During his first two years with SVC, Sievers was stationed in Minnesota, working in the clinic's four research barns. There, he had the opportunity to dive into high-level field research.
In addition to overseeing those research barns in Minnesota, the 28-year-old veterinarian today is responsible for around 33,000 sows at multiple operations in Iowa and the downstream flows from those family-owned operations.
He admits getting buy-in on biosecurity has been his biggest challenge with clients.
He has had success, however, in reducing porcine epidemic diarrhea breaks in finishing herds through implementing protocols such as washing market trailers, keeping truckers on the truck and imposing strict clean-dirty lines at the load chute and barn entries.
Sievers recognizes he is fortunate to work and live back home, a long-term goal for he and his wife, Brooke. He hopes to continue to build his client base in Iowa and grow with his clients as they are successful.
"Really, just continue to bring the best solutions I can back to my clients," Sievers says.
Swine's Promising Next Generation is independently produced by National Hog Farmer and brought to you through the support of Boehringer Ingleheim.
Subscribe to Our Newsletters
National Hog Farmer is the source for hog production, management and market news
You May Also Like
---