ASF vaccination in Vietnam: What it means for the U.S. pork industry
ASF vaccination in Vietnam: What it means for the U.S. pork industry
U.S. should promote advancement of tool with hopes it can help reduce the global ASF infection volume, slow its rapid advancement toward our borders.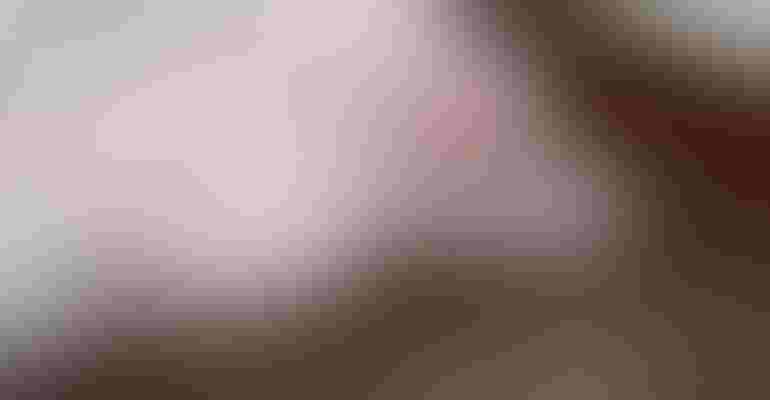 Plum Island Animal Disease Center
Over the past decade, African swine fever has evolved from a rarely discussed exotic pathogen into a global domestic animal health crisis directly threatening most of the world's pork supply chains. While many of us suffer from "ASF fatigue," I can assure you producers and allied industry in now ASF-endemic regions suffer from ASF in a much more real and painful manner. 
Pork industries in affected countries have been crippled by the devastating impacts to farm throughput, team morale and the lost export opportunities that accompany an ASF introduction. At the core of these crippling impacts lies the lack of resources to control ASF at the farm, regional and country levels. Simply put, we lack the basic disease control tools for ASF that have made us successful in managing other disease agents within our respective pork industries.
While traditional disease control tools such as vaccines and antimicrobials have not been available for ASF, we can view this as both an obstacle and an opportunity. As we've all learned through the COVID-19 pandemic, vaccine technologies can be rapidly developed and deployed when the urgency and need are high. Also, similarly to COVID-19 the rest of the world looks to the tremendous resources present in the United States and expects us to take the lead in developing ASF vaccine technologies. 
Fortunately, a novel vaccine candidate was identified at our own Plum Island which offers some hope of turning the tides in the global battle against ASF. Initial, small scale trials showed extremely encouraging results in both preventing clinical signs of ASF disease while also not observing "shed and spread" in vaccinated pigs. While there is not an immediate direct value proposition for the U.S. pork industry, there are opportunities to apply this vaccine in currently ASF endemic countries and understand where this tool can be best applied toward disease control and/or elimination efforts. 
The first efforts toward applying this novel ASF vaccine candidate started in earnest this summer in Vietnam. Deployed on a small scale, Vietnamese producers were allowed to utilize this vaccine with the goal of better quantifying vaccine safety and efficacy under field conditions. 
Optimism has been high in the early stages of this trial, but that optimism came crashing back to earth last month when published reports of vaccine safety emerged. Reports of increased mortality following vaccination created immediate concerns about the safety of this novel vaccine candidate. The pilot ASF vaccination program was halted while investigations into the root cause of these mortalities occurred. 
Just last week, authorities in Vietnam released a report into their investigation, highlighting that on pig farms where mortalities were reported there were significant concerns with vaccination of pigs off label, including inappropriate dosing and inappropriate ages of pigs vaccinated relative to label indications. Their report highlighted that on sites where the vaccine was used on label, adverse side effects were not observed. Most significantly, the Vietnamese authorities authorized the resumption of the ASF vaccine pilot project, with hopes to vaccinate 600,000 pigs under stricter control and supervision. Of particular focus will be ensuring that sites to be vaccinated are truly ASF free at the beginning of the vaccination process.
While news that the ASF vaccination program in Vietnam will resume is certainly encouraging, it represents one of many hurdles toward commercializing this vaccine technology and deploying it at large scale across multiple countries. Even if the vaccine is proven to be safe and efficacious there are vaccine production hurdles to overcome in developing the capability to grow the vaccine virus to scale to meet the potentially massive number of doses requested by affected countries. Even if the vaccine production hurdles can be accomplished technically, the vaccine will need to be approved by the pertinent regulatory bodies in each country affected by ASF. 
Vaccine approval is resource intensive and time consuming for common diseases using traditional killed vaccine technologies. While I'm no expert in global vaccine approval processes, I have to imagine the scrutiny of an ASF vaccine candidate may be even higher than normal processes, extending the timeline and increasing the cost of vaccine approval in each situation. The reality is, even if we learn that the ASF vaccine candidate is safe and efficacious, we're still a long way from applying this tool in mass in affected countries. 
What does all this mean for the U.S. pork industry? First, we should understand that this specific vaccine technology was not built for utilization within our current swine industry.  An exporting country such as the United States which maintains an ASF naïve status will not utilize this technology. The lack of ability to differentiate vaccinated versus infected animals make this a non-starter in an export dominated industry where "ASF free" status is the priority.  
Despite the fact that this technology isn't a fit for our current ASF situation, the United States should promote and champion the advancement of this tool with hopes it can help reduce the global ASF infection volume and slow its rapid advancement toward our borders. Good vaccines reduce both virus volume and infection duration in infected animals – If the ASF vaccine is capable of demonstrating both of these characteristics this is a huge win toward containing ASF in its current locations and with time, helping to retake lost ground in our collective global battle. 
We need look no further to our North American neighbors in the Dominic Republic and Haiti for examples of where this technology has a value proposition. ASF eradication in both countries is completely impossible in the short term and without novel tools such as a vaccine it's a long shot even in the long term. 
Will a safe and efficacious ASF vaccine be enough to allow countries such as the Dominican Republic and Haiti effectively eradicate ASF? Time will tell, and while there are reasons for optimism there are very real practical barriers that must be overcome before we can begin to apply this resource toward eradication efforts. 
One thing we know for certain, our current inability to contain the global ASF outbreak is an unsustainable position. We have to be forward thinking and willing to contribute our collective industry resources toward this effort, even for technologies like this specific ASF vaccine candidate that may not yet have a direct value proposition within our U.S. pig farms. 
It's a global battle against a disease that has yet to meet many countries capable of containing it. Let's continue to promote technology development that helps us battle ASF at the battle's current front lines versus waiting until the front line of the battle shows up in our backyard.
Source: Clayton Johnson, who is solely responsible for the information provided, and wholly owns the information. Informa Business Media and all its subsidiaries are not responsible for any of the content contained in this information asset.
Subscribe to Our Newsletters
National Hog Farmer is the source for hog production, management and market news
You May Also Like
---