An emerging strain of Salmonella is here. Are your pigs protected?
An emerging strain of Salmonella is here. Are your pigs protected?
With the right tools, producers can protect their herds against a new type of Salmonella that has surfaced in U.S. swine populations.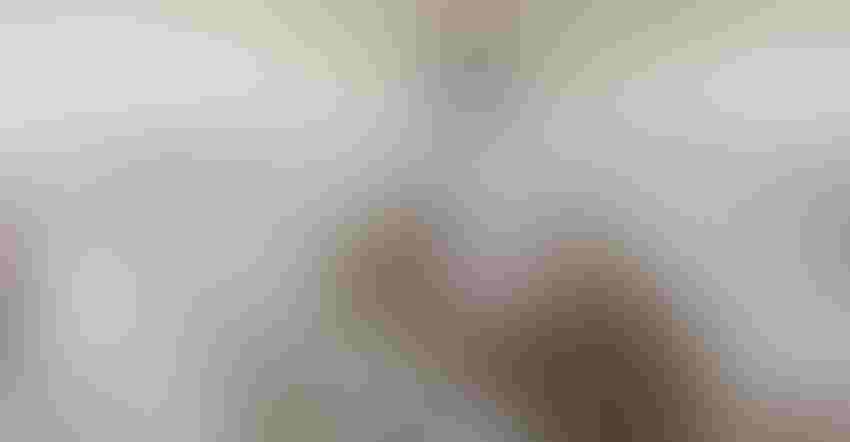 Submitted by Boehringer Ingelheim Vetmedica
Salmonella infections have been prevalent in swine populations for decades. Nearly all swine herds are infected with one or more of the 2,500+ different Salmonella serotypes.1 In recent years, however, the incidence of one particular serotype, the monophasic Salmonella I4,[5],12:i:-, has increased dramatically.2,3
Salmonella 1,4,[5],12:i:- is a monophasic variant of Salmonella Typhimurium that has emerged as the predominant Salmonella serovar isolated from clinical cases in the U.S. swine population.2,3 This serotype has garnered attention around the world not only because of its prevalence in swine, but also because of its potential threat to public health and resistance to antibiotics.2,3
Salmonella are a leading cause of foodborne illness in humans, with the monophasic Salmonella 1,4,[5],12:i:- being one of the main serotypes associated with salmonellosis.3 Pork producers have always been committed to ensuring a safe food supply and new research suggests monophasic Salmonella isolates are frequently resistant to multiple antimicrobials,3 further complicating the matter of treatment and prevention.
Boehringer Ingelheim is constantly doing research to determine the best ways for producers to combat emerging threats. The company recently conducted a study to determine if Enterisol Salmonella T/C® confers protection against monophasic Salmonella isolates.
"When it comes to managing this new serotype, prevention is essential," said Dr. Fernando Leite, Technical Manager for Enterics at Boehringer Ingelheim. "It's common for producers to treat Salmonella after the onset of disease in their pigs, when performance loss is unfortunately already taking place. Our goal is to help producers prevent disease from occurring in the first place."
The randomized, controlled, blinded study evaluated pigs in three different treatment groups: 1) non-vaccinated and challenged; 2) non-vaccinated, non-challenged; and 3) vaccinated with ENTERISOL SALMONELLA T/C and challenged. Animals were challenged four weeks post vaccination (7 weeks of age) with a dose of 2x109 S. I 4,[5],12:i:-. Pigs were monitored for clinical signs, enteric lesions and evaluated for weight gain for 14 days following the challenge.4
In the study, pigs in the vaccinated group had significantly (p < 0.05) greater average daily gain (ADG) when compared with the non-vaccinated challenged pigs. In addition, vaccinated pigs had a significant (p < 0.05) reduction in the incidence of diarrhea compared to the non-vaccinated, challenged group.4
Overall, the results of the study show that ENTERISOL SALMONELLA T/C confers protection against monophasic Salmonella 1,4,[5],12:i:- as measured by clinical signs, intestinal lesions, and improved ADG.4 The vaccine is the first and only commercially available vaccine in the U.S. to demonstrate this protection.4
"Many of us in the veterinary community do this work because we understand how important it is to stay ahead of emerging disease threats," said Dr. Leite. "We're proud to offer a proven solution that helps producers do just that in the face of this new challenge."
For more information, view the full study results or contact your Boehringer Ingelheim representative.
References:
1 Schwartz KJ, Nickel M. Salmonellosis and Salmonella infections. Pork Information Gateway. August 2021.
2 Naberhaus SA, Krull AC, Bradner LK, et al. Emergence of Salmonella enterica serovar 4,[5],12:i:- as the primary serovar identified from swine clinical samples and development of a multiplex real-time PCR for improved Salmonella serovar-level identification. J Vet Diagn Invest 2019;31(6):818–827.
3 Salmonella enterica subsp. enterica I,4,[5],12:i:- Swine Health Information Center. April 2021.
4 Leite F, Arruda P, Jordan D, Bearson S. An Evaluation of Enterisol Salmonella T/C® Vaccine in Conferring Protection against Salmonella enterica serovar I 4,[5],12:i:-. Allen D. Leman Swine Conference. September 2021.
ENTERISOL® is a registered trademark of Boehringer Ingelheim Vetmedica GmbH, used under license. ©2022 Boehringer Ingelheim Animal Health USA Inc., Duluth, GA. All Rights Reserved. US-POR-0287-2021
Subscribe to Our Newsletters
National Hog Farmer is the source for hog production, management and market news
You May Also Like
---