Air Leak Detectives
Air Leak Detectives
 Without a doubt, the process of filtering a sow farm is a costly and time-consuming process, according to Jeff Feder, DVM, Swine Vet Center, St. Peter, MN.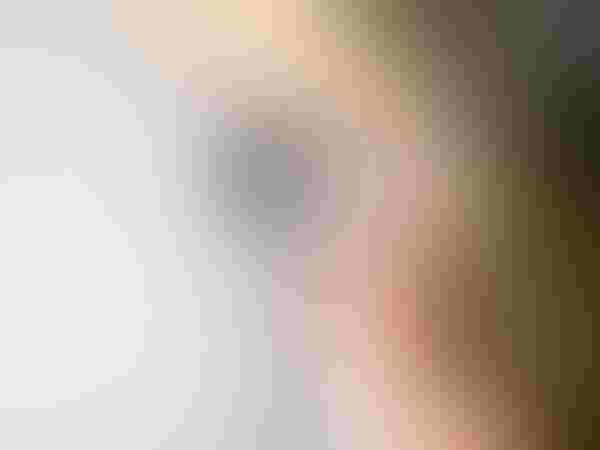 It's important to have weather stripping/sweeps installed uniformly on connecting doors. Smoke sticks are a good way to detect air leakage around doors.
Without a doubt, the process of filtering a sow farm is a costly and time-consuming process, according to Jeff Feder, DVM, Swine Vet Center, St. Peter, MN.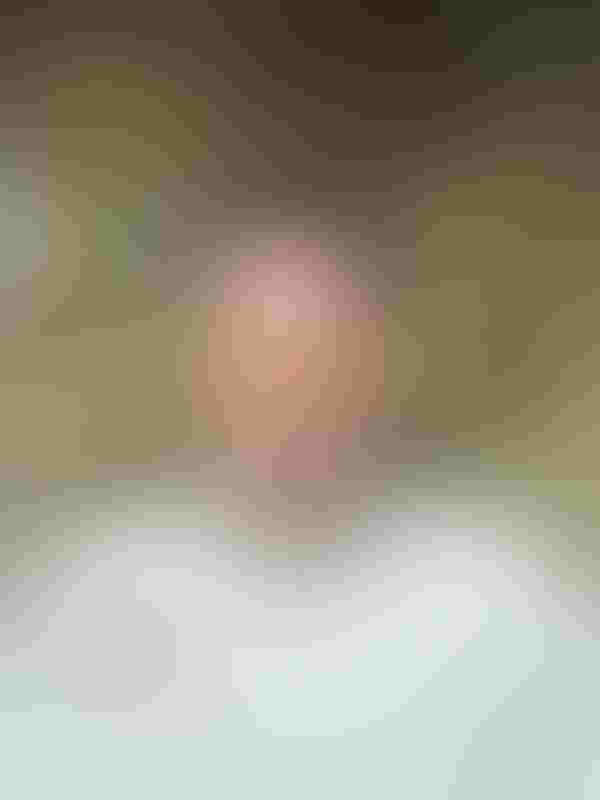 But of equal importance is the detailed process of auditing the filtered barns. The audit starts during construction, runs through project completion and should be repeated on a regular basis. Feder and his colleague, Darwin Reicks, DVM, also from the Swine Vet Center, work on filtration projects on a regular basis.
Feder discussed the protocols at a packed preconference workshop on porcine reproductive and respiratory syndrome (PRRS) during the September Leman Swine Conference held in St. Paul, MN.
Auditing Mandate
The auditing process becomes critical to ensuring that innumerable air leaks get plugged.
Auditing also serves as a reminder to managers and employees of the importance of farm biosecurity in protecting the animals from swine pathogens, chiefly PRRS, but also from Mycoplasma pneumonia and swine influenza virus, Feder says.
Perhaps most important of all, the auditing process is paramount to the farm achieving payback for filtration by remaining healthy for an extended period of time, he adds.
Simply installing air filtration does not guarantee a farm will remain PRRS-free. But the odds improve when a comprehensive approach to biosecurity is adopted, Feder says.
"Routinely scheduled filtration audits are an excellent way to set aside time to review biosecurity protocols in general and to focus on biosecurity issues specific to filtered farms,"
he says.
Feder recommends that veterinarians make periodic visits during farm modification for filtration to make sure everything is being done properly. "We don't want to show up when the project is done only to find that every filter box was installed wrong," he states.
A final, thorough audit is undertaken when the project is complete to ensure that all facets of the process have been properly finished. Once operational, a one- to two-day audit twice a year is fairly typical. New construction farms will take less time to audit than a farm with remodeled facilities, he says.
Auditing Protocols
A major reason for the audits is to simply look for air leaks, Feder explains. "A barn is never perfect, and I'm not sure we are ever going to get a filtered farm where we have zero air leaks unless we make some radical changes and go to a positive pressure ventilation system.
"We are always fighting an uphill battle. Our goal really is to minimize the amount of unfiltered air coming in," he says.
Following are the auditing protocols:
Office area: Review procedures that might allow unfiltered air to enter the barn along with farm staff and visitors. Most farms have 4-6 connecting doors between the outside door and the pig spaces. It's important to have weather stripping/sweeps installed uniformly on these connecting doors. Smoke sticks are a good way to detect air leakage around doors. Shower exhaust fans, office ventilation systems, or extra fans added after the filtering process can be used to stop air leaks from reaching the pigs.
Showers and bathrooms: Often, exhaust fans lead up into the attic, where there is unfiltered air. To keep unfiltered air from seeping into these areas, hardwire these fans to run 24/7 or lock the control to "on," Feder suggests.
Pig spaces: Common places for air leaks in pig spaces are the junctions where the wall and ceiling meet in barns. "In using smoke sticks, I have yet to find a barn that doesn't have some leakage," he says. Use nails and screws to tighten, and use caulk or spray foam to seal up these junctions. Conduits coming through outside walls need to be sealed.
Seal attic access panels to keep unfiltered air from coming down from the attic. Check edges around fan housings for holes. Exit doors are a special concern since there are also safety issues involved.
Load-out doors: Whether it is for weaned pigs, cull sows, dead animals or garbage going out or replacement gilts coming in, building or retrofitting a centralized load-out area is crucial.
"Designated load-out areas are common on filtered farms in order to create an air-locked area that will limit how much unfiltered air enters the barn when an outside door needs to be opened. These areas are routinely pressurized, either negative or positive pressure, to reduce the risk," Feder says.
Create step-by-step biosecurity protocols for load-out areas to make sure all members of the team understand them.
Windows: Replace broken windows immediately. Caulk around the edges of slide pane windows where they commonly leak. "We typically use 100% silicone caulk. Don't just lay a bead of caulk down; wear gloves and use your fingers to work the caulk well down into the seams. Check the next day to make sure caulking hasn't fallen out," he stresses.
Walls: Where paneled walls come together and wall panels meet concrete walls, inspect for loose or missing caulk damaged by animals or power washing. Use gray concrete caulk on concrete. Inspect for miscellaneous holes in walls that need to be filled, which are caused by the pressure washer line, feed lines or conduits that work loose from the caulk and fasteners.
Pressure washers: Because they are typically vented, it creates an opportunity for unfiltered air to enter the barn. "Air will leak down from the attic through the chimneys that are designed to ventilate the exhaust of pressure washers. These areas should be positively pressurized to force filtered air up those chimneys to keep unfiltered air from back-drafting down," Feder explains.
Supply entry rooms: It's important to have a separation between clean and dirty areas. "The issue is the downtime after an outside door has been opened. Before they open up the barn side and potentially let some supplies in, any products must be warm and dry," he says. Some units install fans in supply areas to provide an exchange of air similar to what is used in load-out areas. Others fumigate or use ultraviolet light on products prior to entry.
Filter banks: These are commonly built to filter large quantities of air for a tunnel ventilation system. Filter banks should be inspected for air leaks and damage to filters or prefilters. "By turning out the lights in a room with a filter bank, you can spot cracks or small pinholes where light is coming in and that need to be sealed," Feder says. Rodent control in and around filter banks is critical.
Attic filters: Most filtered barns have filters in the attic that are mounted in either homemade or commercially available filter housings or ducts installed over ceiling inlets. These should be inspected for possible air leaks in the housing/duct area or, more commonly, at the junction between the housing/duct and the inlet.
"The filters and prefilters need to be removed to accomplish this, providing an opportunity to inspect them for plugging or damage," Feder says. Also check the prefilters, which can slip and expose the main filters to dust, causing them to plug prematurely, Feder observes.
Filter replacement: Conduct an air flow test on filters at least once a year to determine when filters should be replaced. Prefilters should be tested whenever they begin to look dirty. "We use equipment that allows us to test air flow at a specific static pressure and compare farm filters and prefilters to new 'reference' filters that we keep for this purpose," he says. Prefilters are typically replaced once or twice a year, but this varies a lot. "We have seen some that are still good after 18 months and others that need to be replaced three times in a year."
Backdrafting: "One of the biggest challenges on filtered farms has been the issue of unfiltered air backdrafting into the pig spaces through inactive fans," he notes. There are a number of devices to reduce this problem, including backdraft dampers (Automated Production Systems  or No Backdraft by Ro-main), and homemade or commercially available wind socks (Fenced Air).
Manually sealing the fan and opening it up again whenever fans need to be turned on can also work. Another approach Feder is using when possible is building "shutter walls" or "Z walls," which enclose multiple fans and rely on negative pressure created by one of the continuously running fans.
Rodent control: Damage to filters caused by rodents can be a concern. Be diligent about rodent control. "Exterminators say about 90% of the game is controlling the sterile zone — that 3-ft. perimeter around the barn. Maintain that perimeter by keeping it rocked or mowed to residential height so mice don't have access into the barn," Feder says. Maintain bait stations every 50 ft. and check them at least monthly.
Perimeter checks: Don't forget to walk around the outside perimeter of the barn to look for sources of unfiltered air leaks that are not visible from inside the barn, Feder reminds.
"Pit fans and pumpout ports are particularly important to inspect. If they do not run continuously, they need good shutters and wind socks during warm weather. We recommend sealing them up in the winter when they won't run. Manure pumpout covers need to be sealed. This is also a good time to review manure pumping protocols. Barns that have outside manure storage (lagoons) create additional concerns if pipes designed for manure removal also allow for backflow of unfiltered air into the barn," he says.
Biosecurity Awareness 
Feder points out that filtration audits are intended to be a time to prioritize biosecurity and the filters. Someone from outside the farm with auditing experience can bring new ideas and look at everything from a different perspective. They are not intended to replace routine self-audits, which should be conducted by the farm staff regularly.
"Time dedicated to filtration audits has been helpful to keep biosecurity awareness at a high level, look for air leaks, review protocols and inspect the filters and prefilters," he concludes.  
Subscribe to Our Newsletters
National Hog Farmer is the source for hog production, management and market news
You May Also Like
---