African swine fever in China: What's working, what's not?
African swine fever in China: What's working, what's not?
Pipestone veterinarian says biosecurity remains No. 1 tool producers have in fight against ASF.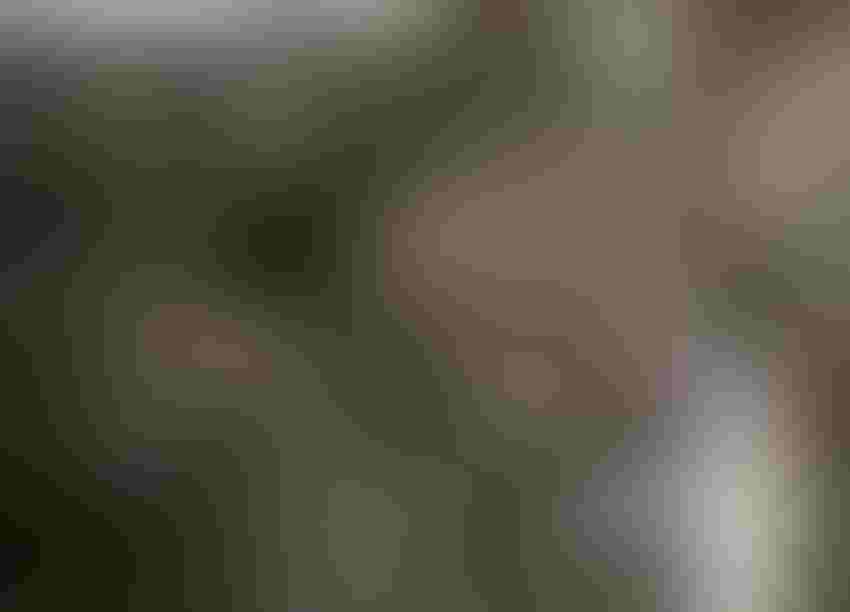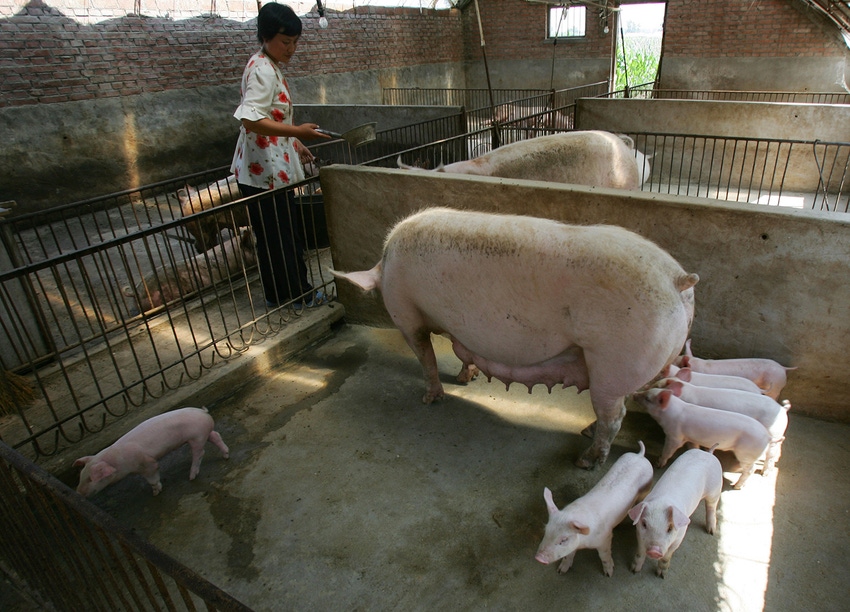 As the U.S. pork industry remains vigilant in its efforts to keep African swine fever from entering the country's swine population, all eyes have been on China as they try to eradicate the disease from their herds. What is working in China and what's going in the right direction? Joseph Yaros says first and foremost, for the Chinese producers with enough capital and who deploy it in the right realm, biosecurity seems to be working in their favor.
"You can get trucks very similar to what we would have here in the United States, and you can have truck washes that will also perform at the same level you would have here in the U.S.," Yaros says. "Since the original break with ASF in China, during the third quarter of 2018, people have used transfer stations much more often to move weaned pigs and market pigs to destinations."
Yaros, a staff veterinarian with Pipestone Veterinary Services, has seen firsthand the measures that are working and not working in China to eradicate ASF. The Pipestone System has had ownership in herds in China since 2012, and Yaros has been traveling back and forth to those farms for the past three years. Since 2017, he estimates he has visited China 20 times, staying for seven to 10 days each time.
During this time, he has seen disinfection become a staple of biosecurity programs in China.
"Anytime I go into a farm, even nursery or finishing pigs, changing your clothes and showering three times is commonplace, so if there's anything left after that point, the odds of transmission are very low," Yaros says. "I would say over the course of the past two years, since ASF entered into China, the use of clean-dirty lines and the use of booties, that we would consider a staple here in United States, have definitely become more present."
Diagnostics, vaccines
In the past two years, he has also seen the country increase its diagnostic testing capabilities. Currently all approved ASF testing in China is conducted on blood, in addition to spleen and tissue testing. However, he says oral swab testing on-farm is common for those sites that house 2,000 sows or more.
"It's important to note that in China, although it's legal to have your own lab to be testing for ASF, it's illegal to do research on ASF, so within that there are still many questions that we have, especially regarding the presence of carrier animals," Yaros says. "There's a lot yet to learn, but the most common test without a doubt for testing for ASF would be PCR and many production companies would all have labs testing for the presence of ASF."
Vaccines are another area Yaros sees going in the right direction in China. While they are expensive, at $5 to $20 per dose, and not yet 100% effective, they do have the capability of reducing mortality upwards of 50%.
"That sounds not necessarily that effective, but if you consider that today a weaned pig is worth $285 and that the margin profit per finishing pig is more than $420, there's a lot of opportunity to make a substantial profit in China," Yaros says. "People are without a doubt making decisions on things that they wouldn't normally do with these opportunities for profitability."
For those commercial systems that have broke with ASF, Yaros says site depopulation and a thorough clean-up is crucial.
"If you do a very thorough washing, clean and disinfecting job, you can put animals back in those facilities. We have replicated this protocol nine times with success 100% of the time, so you do have the capability of having the ability to repopulate sites," Yaros says.
"Tooth extraction" has also become more common in China and has been effective. Yaros says this is why many production systems have their own polymerase chain reaction lab so they can test a suspicious animal and get results back that day. If the test comes back positive, they can euthanize that animal and if it's negative they have the ability to test again the next day. According to Yaros, several producers who have followed this procedure for testing and getting same-day results have not had a positive case in the farm for over six months.
Even though ASF research is illegal in China, Yaros says producers have recognized that feed is a major risk for exposing herds to the virus. Many commercial systems are now heating feed to 85 degrees Celsius for three minutes at a minimum.
Biosecurity taking a toll
While there are a number of measures being implemented in China that are working, Yaros says when it comes to any protocol, it's only as good as it is executed. Employees who work on China's pig farms live on site the entire time they are working. Historically, farm staff would spend three weeks at a time; now they are being asked to stay there two to three months.
"One thing we take for granted here in United States, is that we can go home and see our family every single day. But in China, people don't see their families for months," Yaros says. "Without a doubt, it hurts the relationship of the farm staff, not seeing their family, not necessarily wanting to stay and do the full part on the farm because they want to leave."
While the practice of three showers and three clothes changes is already extensive, Yaros says some farms are asking their employees to also take a bath in Virkon for 10-15 minutes.
"If you were to do that in the United States, I am confident that you would have a much higher turnover," Yaros says.
Each site has to feed those employees during that time and will have food coming in from an outside location. While the meat produced on-site may be free of ASF, the vegetables could come from a wet market and could be contaminated. Additional biosecurity measures have to take place in the kitchen as well.
Transportation issues
There's also a variability in the trucking used throughout China's swine industry. Some producers have nice quality trucks to move more than 150 market hogs at once, while others still rely on trucks with wooden boards to move only a dozen pigs at a time.
Another item Yaros says producers in the United States take for granted is the availability of wood chips for bedding in trucks and trailers. In China, some producers use rice hulls instead, and since organic material cannot be disinfected, this poses an additional risk for ASF contamination.
Even though producers are cooking feed at 85 degrees Celsius for three minutes, the way that corn is stored and dried in China has not changed. The standard way corn is dried is on the road, allowing possible virus transmission to happen as vehicles drive over it.
Water quality, false positives in same day testing and black-market vaccines continue to be concerns. Finally, with the opportunities for profitability today, more people are trying to get into the industry and not necessarily deploying capital in the right amount of biosecurity, Yaros says.
Future outlook
Looking into the future, Yaros doesn't see China being ASF-free anytime soon, unless there is a vaccine that's 100% effective.
"Everybody needs to understand that China has this virus present circulating in many herds, and with that they are responding in a way that's very different from what we and other countries in the world would be responding," Yaros says. "China continues to adopt its own standards. The average farm size in China is going to increase, similar to what's happened in Russia since ASF has entered, and their number of backyard farms is going to decrease."
While Yaros foresees China continuing to try to enhance the quality of vaccines, biosecurity will remain a top priority for Chinese producers in their fight against ASF.
"Very similar to here in the U.S., it is the No. 1 tool, when it's implemented appropriately and the protocols are being executed, as they [biosecurity protocols] have the ability to keep the virus out," Yaros says.
Subscribe to Our Newsletters
National Hog Farmer is the source for hog production, management and market news
You May Also Like
---