4 top lameness diagnoses point to management strategies
4 top lameness diagnoses point to management strategies
This study reinforces the importance of careful clinical examination, proper sampling from truly representative animals and confirming cause(s) with appropriate diagnostic testing for accurate diagnosis of lameness.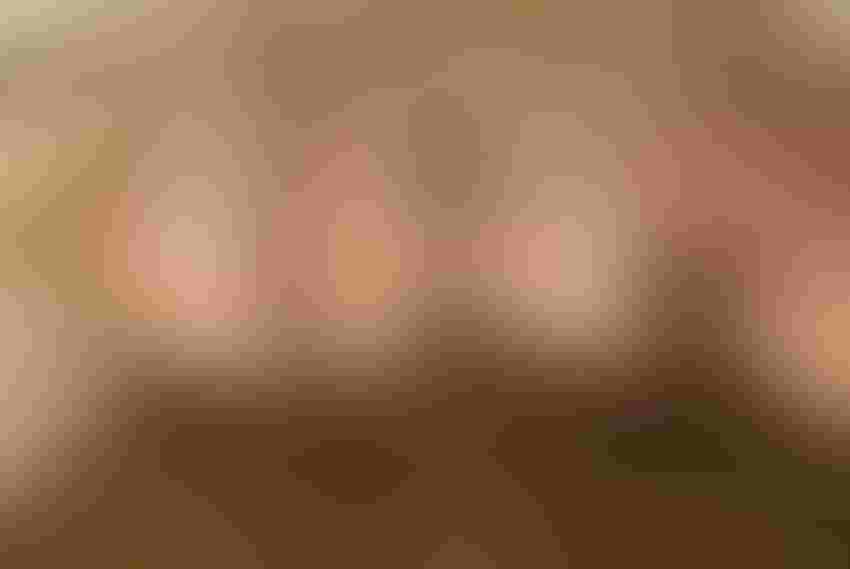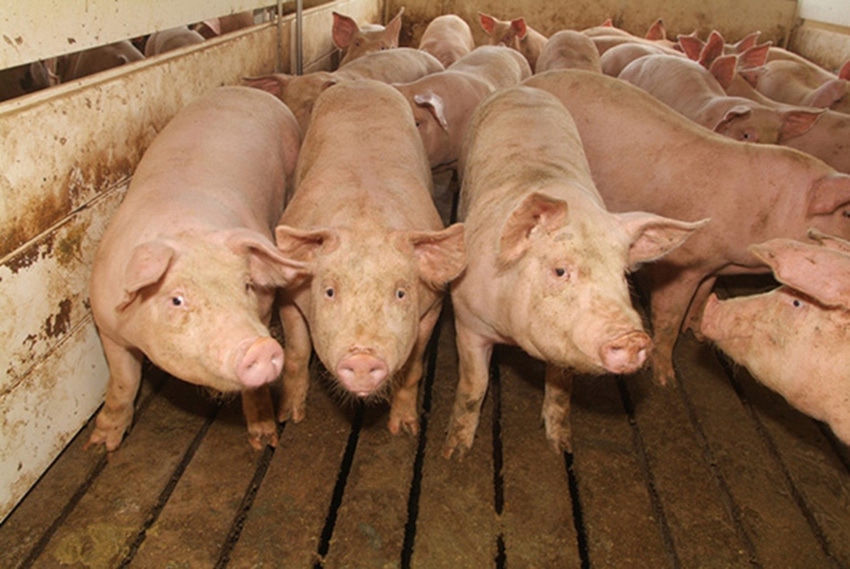 By Paisley Canning, Kristin Skoland, Alex Ramirez and Locke Karriker, Swine Medicine Education Center; and Kent Schwartz, Iowa State University Veterinary Diagnostic Laboratory
Swine veterinarians and caretakers have been concerned that lameness in growing hogs is increasing in frequency and severity, with significant effects on animal welfare and production.1 Lameness has many different clinical presentations and causes, but in grow-finish pigs' lameness frequently occurs as swollen joints, dog-sitting and stiff or stilted gait.
Lameness may become unapparent as the pig walks around or is alert to an observer, making the identification of affected individuals for treatment challenging. Joint swelling and locomotion abnormalities in individual pigs and the occurrence of new cases can persist throughout a turn of a site despite the availability of diagnostic testing and interventions. It is widely accepted that lameness in finisher pigs contributes significantly to culls, euthanasia and cost of production1.

Figure 1: Common clinical presentation of lameness in finishing pigs. Note the dog sitting (left) and swelling around the hock joints (center and right) in multiple pigs per pen. Photos are courtesy of the Swine Medicine Education Center digital library
Recent research funded by the National Pork Board, Iowa Pork Producers Association and PIC aims to characterize common types of lameness cases submitted to the Iowa State University Veterinary Diagnostic laboratory. A better understanding of the types and etiology of lameness in submitted field cases can help improve submission guidelines for veterinary practitioners, and highlights areas of need for new diagnostic tests and techniques.
Diagnostic laboratory survey of growing pig lameness cases
A retrospective survey of lameness cases associated with joints and legs at the ISUVDL between 2010-15 was performed with the objective to summarize the most frequent causes of lameness. The target age of the survey was from 7 to 26 weeks of age. Sows, boars, piglets and nursery pigs were excluded. Only those cases that included tissues with histopathology were included in this survey; those cases with only swabs and/or oral fluids submitted were excluded. Laboratory tests were selected by the submitting veterinarian and the diagnostician on a case-by-case basis. A standardized set of tests was not performed on every case. Information from the submission form, the results of diagnostic testing and the conclusions of the diagnostician was extracted from each case meeting the search criteria. For each case, the available information was evaluated and assigned a "primary" and/or an "other" diagnostic code (see table below). Submitting veterinarian, clinic, addresses, site, owner, premise identification number and billing information were not included in the case database to maintain confidentiality.
A total of about 400 cases of lameness met the inclusion criteria. The four most common "primary" and "other" diagnoses are shown in Table 1.
Table 1: Top four primary and other diagnosis of lameness for growing pig lameness cases at the Iowa State University Veterinary Diagnostic Laboratory between 2010-15.
Findings from this survey only represent those cases submitted to the ISUVDL that met the search criteria and do not represent true prevalence of lameness causes in the field. Recognized bias that may affect the outcome of this survey include selection of laboratory tests, interpretation of subjective observations or diagnostic assays, the often limited information provided on submission form (i.e. age or weight of pig not provided), and the specific diagnostic criteria used to establish the diagnostic codes.
Take home messages
• Four diagnoses make up about 80% of cases evaluated. These four diagnoses have quite different etiologies and pathogenesis (infectious, non-infectious and idiopathic or inconclusive) hence require very different management and veterinary strategies to address.
• About 25% of cases had more than one attributable cause of lameness.
• This study reinforces the importance of careful clinical examination, proper sampling from truly representative animals and confirming cause(s) with appropriate diagnostic testing for accurate diagnosis of lameness. Accurate diagnosis is key for selection of effective interventions and setting expectations for likelihood of treatment success.
Acknowledgements
Thank you to the Swine Medicine Education Center work study students Nicole Hershberger and Emily Mahan-Riggs for their assistance in the data collection and analysis. Bailey Arruda and Bret Crim from the ISU Veterinary Diagnostic Laboratory Team were instrumental in data extractions.
References
1. Waddell, K. Growing pig lameness: A costly emerging issue. AASV Preconference Seminar Growing Pig Lameness. 2015; 5.
Subscribe to Our Newsletters
National Hog Farmer is the source for hog production, management and market news
You May Also Like
---