'17 Pork Masters: Passion for pigs takes Archer around the world and back
'17 Pork Masters: Passion for pigs takes Archer around the world and back
The Masters of the Pork Industry are a very special, handpicked group of pork industry leaders. These are their stories. The Masters share their personal stories and philosophies about life, their careers in the pork industry and their visions for the future. They are professionals, entrepreneurs and family-based pork industry enthusiasts whose dedication and wisdom are sure to inspire young and old as they tackle the challenges and opportunities that lie ahead in an ever-changing global pork industry.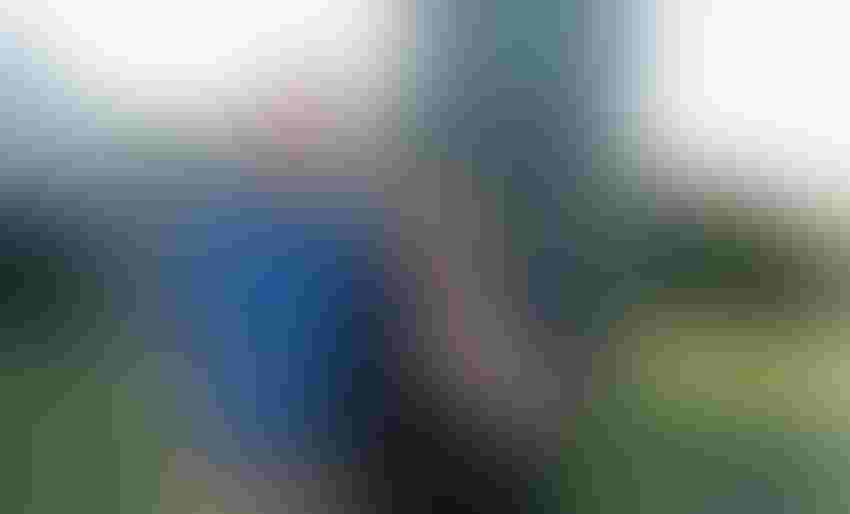 Growing up on a farm is not a requisite to be a Master of the Pork Industry. Just ask North Carolina pork producer Jan Archer. Her passion for pigs may have arrived later in life; however, it did not curb her enthusiasm for the swine business.
Archer grew up with her toes in the sand on the shorelines of Lake Superior and discovered her love for agriculture while attending Michigan State University. She chuckles as she tells the story of breaking the news to her parents that she was changing her major to animal science: "They thought, 'Well, there goes the nice nursing home then!'"
Archer's love for pigs is deep-rooted in her fondness for animals in general. Before she was actually introduced to large-animal caretakers, Archer considered being a veterinarian because she is an animal lover at heart. Nevertheless, the owners of pets were a huge part of the entire package.
So, she focused on the animals. In fact, during her college years, the major was actually called animal husbandry — a fitting major title that she appreciates. Over the years, the science and technology have come leaps and bounds, but there is a great value in the husbandry side.
"I appreciate the husbandry part because that involves understanding the animals' needs where they are and meeting those needs over and above any technology," explains Archer. "The care of the animals is so important. We gain a lot of technology, but what that technology has allowed is to focus on caring for the animals. We spend less time hauling feed, making feed and doing all the stuff that is not about the animals. So, I appreciate the technology for what it allows us to do to really focus on individual animal care."
After receiving her degree from Michigan State University, Archer packed her bags for her first swine business job in southwest Kansas. The turn of tides from sandy shores to tumbleweeds was not only a geographic scenery shift, but also a defining a moment in her career and life.
As a stepping stone, her first job provided Archer with the intense training for real pig farming that she needed. "I learned more in my first six months working for DeKalb Swine Breeders in Plains, Kan., than I did in four years of college. It was boot camp. It was on the ground, learning how to care for those animals. That was the best graduate school that I could have gone to," says Archer.
At the time, DeKalb staffed its farrow-to-finish farms with recent college graduates, preferably with an animal science or animal husbandry degree. "It was kind of a halfway house for college graduates. It was not quite the real world, but you could see it from there," states Archer.
All the employees were the same age with similar backgrounds, clocking in on their first real pig farming job with basically little knowledge of the business. DeKalb supplied the training program necessary to nurture successful pork leaders. The work experience created a bond among people who started as strangers but are now lifelong friends, making a point to get together for reunions at World Pork Expo.
"It was a little like being in war. It was an intense experience. We were all in the same place, and a lot of those individuals are still in the industry," she explains. "You might argue whether DeKalb breeders had the best breeding stock, but by far they had the best training program and best people. They are still out there, and those ripples are still happening."
Trusted allies in the industry and valuable skills are not the only things Archer gained from her time spent with DeKalb breeders. She met her husband, Jack. Archer recalls her job interview with DeKalb. On the phone, the company representative told her that she needed to come to Kansas where there was a good-looking man behind every tree. As many know, the trees are sparse in southwest Kansas but the tumbleweeds were plenty. Still, she did find her partner in life, who shared her love for pigs. With Jack as the first person to enter the barns and the last one to leave, Archer had to fight the pigs for his attention. However, 37 years later they are still raising pigs together.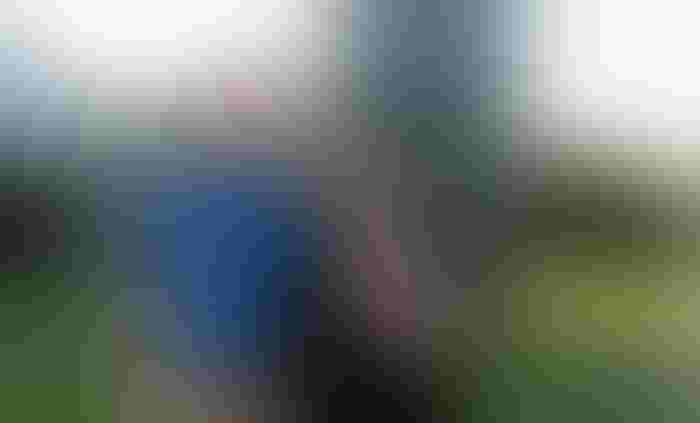 Jack and Jan Archer cared for pigs in many states and around the world before settling in the hog belt of North Carolina.
The couple's employment with DeKalb led to pig farming in Pennsylvania and then Asia. As international services managers, the couple worked in Singapore, Thailand and China. As two ex-patriots, they had to prove that they each had the skills that no Singaporean possessed. Archer openly admits she did not want to leave Singapore when the pigs and caretakers were kicked off the island. "It was an amazing experience. If you went there today, you might still see my fingernail marks on the jetway because we really liked it," she jokes.
So, in 1987 the couple and their son, Jay, were basically homeless and returned to the states. The young family settled in the hog belt of North Carolina at a time when there was real innovation happening in the swine business, especially financial innovation. The contract system was just starting in North Carolina. That system allowed many individuals to own their own hog farm, including the Archers. "We had no equity. We had a pretty significant skill set, but we did not have the money that it would take to build a farm," notes Archer.
The couple built a 624-sow, farrow-to-feeder pig farm, but later doubled it to a 1,200 farrow-to-wean operation, weaning 28,000 pigs annually for TDM Farms. Together, they raised pigs, corn, soybeans, hay and two kids, Jay and Anne, in rural Goldsboro.
At the time of expansion, Archer also took a "town job" with Purina Mills, working in training and servicing hog farms. Upon Purina exiting the North Carolina market, Archer began Archer Consulting LLC, an enterprise that provides personnel training to the pork industry, including Pork Quality Assurance Plus, Youth Pork Quality Assurance Plus and Transport Quality Assurance certifications for producers and allied industries.
She also serves as the director of Producer Education and Outreach on a contractual basis for the North Carolina Pork Council. In this role, she administers the North Carolina Pork Council intern program that helps fund the salaries of 70 high school and college students from across the United States on North Carolina hog farms every summer. The program exposes young people to all segments of pork farming, including feed mills and laboratories. "It allows me to work with a lot of young people, which I love with a capital 'L,' and help them understand what a great industry this is. It is OK if they all do not want to become pig farmers. I want them to leave as advocates," Archer says with a smile.
Recently, you can find Archer behind the gavel as president of the National Pork Board. Her active participation in the pork industry led to this significant leadership role as she guides the board through crucial decisions on behalf of the entire pork community, including hiring two chief executive officers at the national level and one at the state level.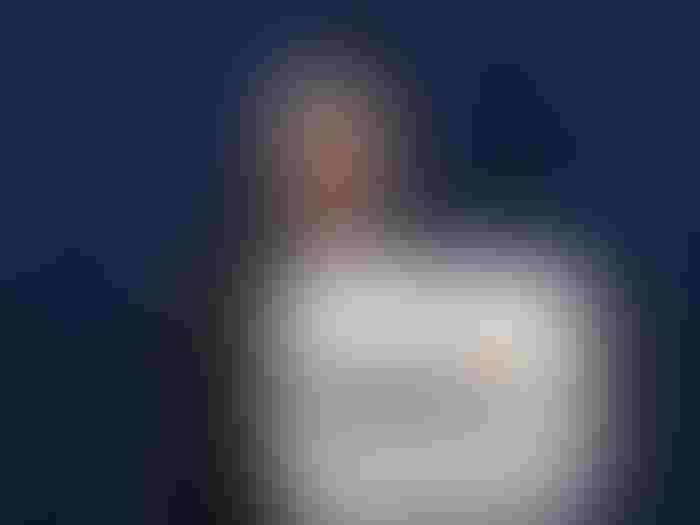 Jan Archer's personal mission is to tell the world about the great people working in those white barns.
After serving on several committees, Archer was encouraged to run for the pork board. Although the idea scared her, she pursued the opportunity. Once on the board, she quickly realized the difference in its dynamics compared to any other board she had served on previously. While the diversity among board members aids in the works of the National Pork Board, Archer contributes the success of the board to the members' ability to set personal opinions aside.
"I have served on other boards. I have never served on as good of a board. Not just because of the mix of people, but a board that works so well together and board members willing to sit back from what is happening in their county, state or farm, and look what is good for the industry as a whole, " she says.
Changes in the organization are going to happen as leaders change. Archer feels it is important to diminish the drama by remaining calm and showing the members that no matter what the organization is going through, it will be all right. "Working with a group of people that can see the light at the end of the tunnel is the key," stresses Archer.
For Archer, her co-board members are more than individuals serving on a board together, but rather real friends. Still, Archer says the outstanding staff leadership at the National Pork Board is the large reason the right tone is set.
As a leader, Archer strives to be a coalition builder, listening to everyone's point of view and willing to make the hard decisions. "One of the great things about our board is the fact that we do not always agree on all of the issues. We will hash things out, and the minute that door opens we all agree," she says.
Past presidents of NPB serve as Archer's inspiration. They have provided a solid foundation and set great examples for her to follow. She also knows those individuals are always there for her and serve as her sounding board.
While Archer does not want to tally up all the miles she has traveled with NPB, she says the people she has met are the most memorable part of serving on the board. The extraordinary people have expanded her thinking and exposed her to new ideas. "There are so many smart, talented and dedicated people working in this industry," notes Archer.
Family bond
Archer has a full plate between family farm, training hundreds of pig farmers and various leadership roles. She realizes that her active participation in the pork industry would not be possible without the support of her family and the four employees at the farm. Jack prefers to be on the farm every day. They both joke he starts to get serious withdrawals if he is away from the pigs more than four days. Yet, his devoted dedication to the pigs is exactly the reason the couple is still successfully farming today — a fact that she will never take for granted, realizing she is blessed to have him as her partner, supporting her in all her endeavors.
Their son, Jay, inherited their passion for pigs but realizes the farm cannot support another family. Jay works for larger operations including his current employer Smithfield. Anne is a stay-at-home mom but also plays a major role in supporting pork production by explaining the facts on pig farming to other moms in a large metro area.
Jan and Jack look forward to the next generation as they watch their two grandchildren, and another two soon to arrive, grow up.
Thoughts on the industry
Sustainability was probably not on our grandparent's radar, but it is entirely a focus every day for America's pig farmers. It is not just sustainability for the land, water and air but financial sustainability. Archer explains, "The way we farm I would argue is highly sustainable. The question becomes the financial part."
Surviving the volatility in the hog market is eased through contract farming for the Archers. It diminishes the risk by receiving a steady price for hogs. Still, it does not allow them to escape the rough financial times. During the years of porcine epidemic diarrhea virus, the farm did not benefit from the record prices. Also, a PEDV outbreak kept the barns idle for four weeks. The couple not only had to deal with the emotional toll of disease outbreak, but also had to pay the employees and pay other bills during that time. On the other hand, $8-per-bushel corn was not a financial burden for contract growers and did not force them to exit the pig farming business. Sharing the risk with a production partner is a big value to the Archers, but they still worry that their partner will go out of business during those extremely tough times.
Archer respects the freedom for each producer to select the production model that works for them. In fact, she openly admits to buying organic pork from a local producer, not because it is better than pork raised on her farm. She simply wants that producer to be around tomorrow.
A large part of farming is surviving the cycles, and Archer has endured many cycles over the years. She advises pig farmers to look at the big picture in order to stay in the swine business long-term. When the times are good, she wisely recommends paying down the debt and saving for the lean times. "When times are good, the temptation is there — 'I am going to get another barn', 'I'm going to make big changes' — but no one knows what is going to happen down the road," states Archer.
Investing in their four employees financially and emotionally is also essential to the Archers. They are members of the family. Archer says if you take care of your employees then they will take care of your pigs and your business. For Archer Farms, it is essential to offer competitive wages and benefits, but also equally to invest in them personally by allowing them to set up homes on the property or by attending a child's quinceañera. She says, "It makes a big difference. If they are just a number and people do not know you, then they are not as loyal."
Archer realizes it is not financially feasible to pay more than jobs in town or provide the same benefits package. In spite of that, she recommends investing in the employee in other ways. "If you can't pay people more money, then you need to invest in them in other ways like their training, so they can see that they are valued, and you are willing to do whatever it takes to help them do the best at their jobs," notes Archer.
When you are the first person they call when they have a problem, and you know you can rely on them in return, then you know the level of care for your swine business is high, Archer further explains.
Over the 20-plus years, the Archers have endured some daunting times with their employees through disease outbreaks with large mortality rates and even Hurricane Matthew. The PEDV outbreak was rough on everyone, and there were many tears shed, Archer openly admits. "When you go to work every day, and your sole focus is to take care of these animals, and you are dragging out dead animals or euthanizing pigs that are suffering every day; it is emotionally devastating."
During this challenging time, the couple did little things to help the employees to overcome the tragedy. Little things like euthanizing all the animals themselves, shortening work hours and putting a TV in the break room so that they had something else to think about.
Recently, when the floodwaters from Hurricane Matthew surrounded the farm, Jack slept on the couch for six days to make sure the employees and pigs were safe. Matthew was hard on the area because so many roads were closed.
The bottom line, loyal employees share the worry during these rough times that the farm could go under.
Reflection on Pork Master
Archer will humbly tell you that she does not deserve the title of Master of the Pork Industry as she starts to list a minimum of 10 other pork producers who are more qualified for the honor. Yet, her progressive leadership style, practical nature and personal real pig farming journey are an inspiration in itself. Reflecting on the honor, Archer says, "It is humbling and honoring. There is just nothing else that I can think of that is a bigger honor."
On a personal side, other people drive Archer. They serve as her inspiration, and she wants to protect them. She says it is her personal mission to tell the world about the great people working in those white barns. "The people are willing to put themselves out there for their animals, families and environment. They work so hard, and they deserve so much more credit than they get. We have this amazing group of people that are raising the animals and our food. They care so much. I want the world to know that," concludes Archer.
Subscribe to Our Newsletters
National Hog Farmer is the source for hog production, management and market news
You May Also Like
---