Peeking around the corner
Peeking around the corner
Producers should considering locking in profits into 2023.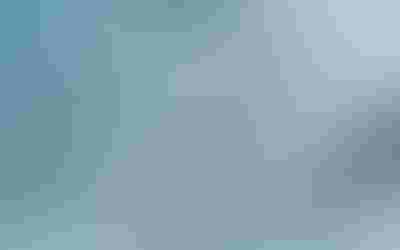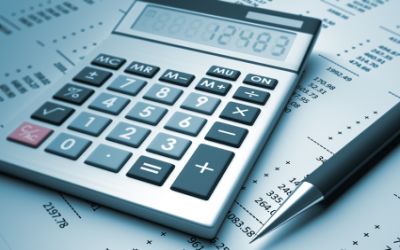 The USDA released its monthly report "World Agricultural Supply and Demand Estimates" report last week, catching many on the grain side by surprise. The decrease in bushels/acreage was largely anticipated as the combination of lower yields and reduced acres put a crimp on production. This led to a manipulation of the balance sheet that was on the edge of uncomfortable. Additionally, the USDA also provided livestock balance sheets that were secondary but also worth noting. Here is a tale of the tape.
Corn yields are declining given the absence of rain in the month of July. As a marker, Des Moines reported roughly half of normal precipitation for the timeframe that is the most critical to yield. The USDA regression emphasizes rain in July as the most important predictor of yield; stumbling on this one makes it hard to compensate, even if all else is favorable. Note on the attached chart that the R-squared (a measurement of how much of the variation is accounted for in the equation) is an impressive .96, a solid regression. The biggest component is July rain. We fell short and should not be surprised with the compression in yield.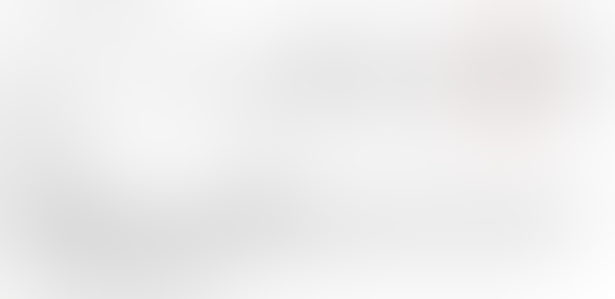 This, in turn, led to some gymnastics in the balance sheet as feed, exports, and ethanol grind were all trimmed a bit just to make a carryout number that was plausible without widespread panic. The market responded with a sharp increase in value in both corn and soybeans and has stabilized for a moment as it awaits the next input. In the short term, demand looks lackluster and harvest weather looks favorable.  If we get a compression in the market, I am an advocate for pork producers to obtain coverage of inputs and consider the sale of revenue item to secure profits using a window strategy.
The livestock component of the report is where things got "interesting" for pork producers and the animal ag industry as a whole. Poultry production is anticipated to increase a bit, and pork production is also forecast to increase, although not to a level that threatens shackle space in 2023. Beef production is anticipated to drop precipitously (Table) and more than the bump up in pork and poultry. We are going backwards on available protein supply into the future. This, too, is not a huge surprise and has largely been incorporated into the forward curve of values that look favorable to pork producers (summer months well above $100) for another year. 

It is against this backdrop of stable grain prices and no perceived production threat on the protein side that I am an advocate of producers considering locking in profits into 2023. That may seem counter-intuitive, but consider this:
The stock market is swooning, interest rates are rising and inflation is on a roll. The disposable income available to Americans (and the rest of the world, including our export partners) is going to go through some adjustments. If the price of heating and motor fuels remain stable, perhaps this one is not as difficult as I think it could be. If, on the other hand, Mr. Putin turns the valve on the pipeline running to Europe, resulting in more chaos in that part of the world, I believe the immediate response to markets would be defensive. We are in a revenue-driven industry where the value of our output is more highly correlated to profit than the cost of our inputs. A setback in all markets would negatively impact pork producer profits.

The legislation labeled as the Inflation Reduction Act contains provisions that, in my opinion, will make it hard to live up to its namesake. There is a plethora of line items that will increase spending with little articulation of how this provides economic benefits. One of the primary components for consideration for animal agriculture is the funding for Sustainable Aviation Fuel (SAF) that would, ostensibly, reignite the food-versus debate that raged at the initiation of the ethanol era. Farm groups are aware of the consternation that was caused during that time due to lack of communication with the animal ag industry, and I applaud them for trying not to make the same mistake twice. At least initially, I have a hard time seeing how this one is not at odds with our vested interest as we battle for the corn and soy acres to move toward renewable fuels. There are several approved vectors for the synthesis of SAF with the promise of cellulosic conversion envisioned for the future. The immediate feedstock will likely be derived from corn and soybean products. Unlike the futures curve on livestock, it is my belief that this item has not been fully reflected in the forward curve for corn and soybeans. If realized as written, it would almost assuredly lead to higher corn and soybean prices, which would satisfy farm state legislators at the expense of our bottom line.
We have favorable margins as projected by futures values on the Chicago Mercantile Exchange; it seems wise to participate and take coverage to secure profits on at least a portion of your production. We have strategies to achieve this goal.
Comments in this article are market commentary and are not to be construed as market advice. Trading is risky and not suitable for all individuals. Click here to contact the author. 
Source: Joseph Kerns, who is solely responsible for the information provided, and wholly owns the information. Informa Business Media and all its subsidiaries are not responsible for any of the content contained in this information asset. The opinions of this writer are not necessarily those of Farm Progress/Informa.
Subscribe to Our Newsletters
National Hog Farmer is the source for hog production, management and market news
You May Also Like
---