Evaluating feed ingredients in sustainable swine feeding programs
Evaluating feed ingredients in sustainable swine feeding programs
There are still limitations to the levels and frequency of using by-products in diets for pigs.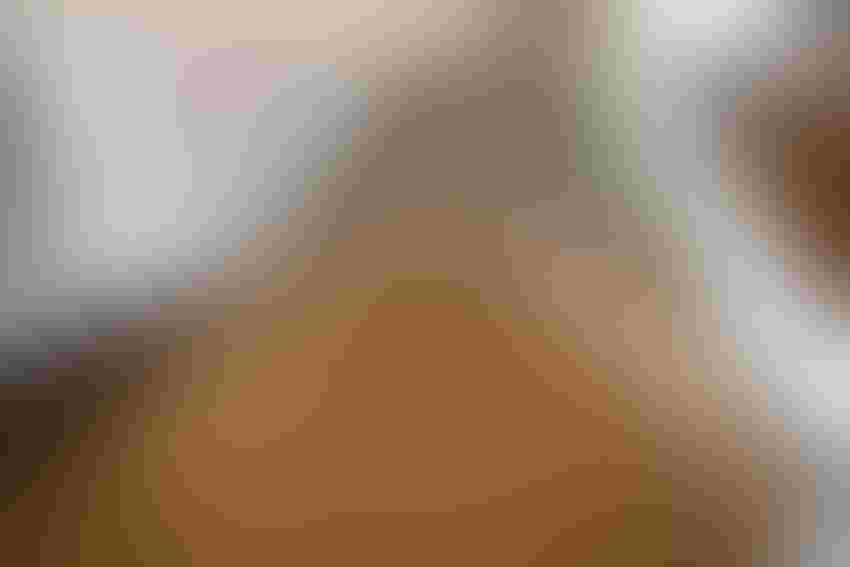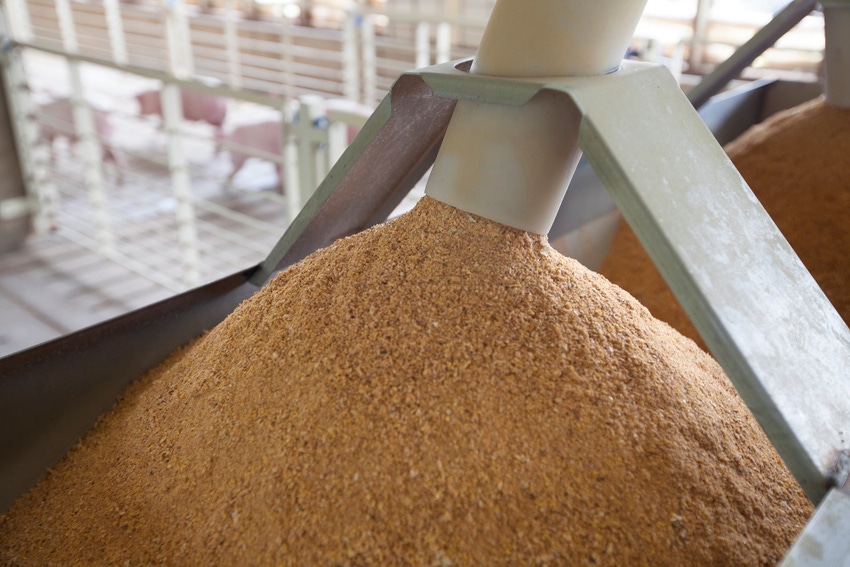 Modern swine nutrition programs improved the productivity, health, and welfare of pigs, with a concomitant decrease in the environmental footprint of each portion of produced protein (Boyd and Cady, 2012).  Going forward, even greater improvements will be necessary, as animal food consumption will increase globally given that citizens in developing countries will raise the demand for these foods (Hechion et al., 2021). Closing the gap between food supply and demand requires an increase in production with greater use of already strained resources, sometimes referred to as planetary boundaries, for which are already strained nitrogen (2x; Hoff et al., 2017) and phosphorus (Carpenter and Bennet, 2011). Therefore, many economists are using circular economic models of food production to find ways to close the gap between food production and the availability of resources (van Zanten et al., 2018). The use of agricultural by-products has been central to achieving current levels of production efficiency. However, there are still limitations to the levels and frequency of using by-products in diets for pigs. Many of the challenges create opportunities for improvement and use of resources in ways that were not intended to. This article describes four areas of research in which improvements can lead to better resource utilization.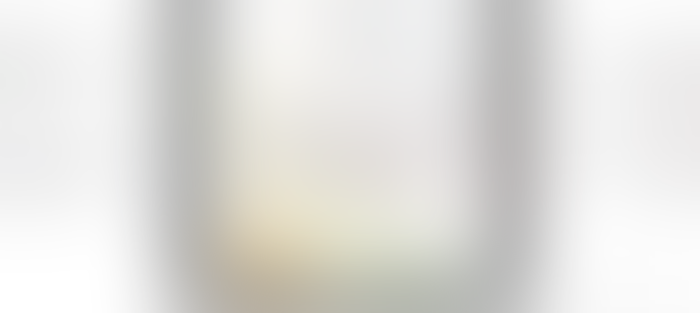 What we measure matters: nutritional evaluation of feed ingredients. Empirical feed evaluation tools used to measure ingredient energy, digestible amino acids, and digestible phosphorus models were static and rarely integrate differences in ingredient processing across regions and time (NRC, 2012). These models have evolved to dynamic measure the concentration of nutrients in many feed ingredients and a few models also estimate the digestibility of nutrients (Shurson et al., 2020). However, these models continue to have greater precision for estimating the nutrient and digestibility in common feed ingredients and are relatively imprecise for agro-industrial by-products. Therefore, it is necessary to continue to add precision to the estimates of nutritional value for alternative by-products. 
Imprecision in these models drives limits for inclusion rates of feed ingredients and/or inflated safety margins, potentially increasing the environmental footprint of the feeding program. In a similar manner, many life cycle analysis models that estimate the environmental footprint of feed ingredients are based on limited data. Models that predict the environmental footprint of feed ingredients and the agro-industrial coproducts need to integrate regional and agronomic practices that influence the calculated footprint of the feed ingredient (Smith et al., 2017; Pelton et al., 2021).   
Making more with less: improving nutrient concentration and digestibility. A common characteristic of cereal grain by-products is the high concentration of dietary fiber relative to starch, lipids, and protein, and the subsequent low digestibility of energy and nutrients (Urriola et al., 2010). This lower than desirable nutritional value limits the economic benefits of utilizing these by-products in feeding systems for pigs. In circular economic systems, waste products would need to be transformed into value-added products, but the by-products of the biofuel and rendering industry are not for human consumption. Likewise, many streams of food waste cannot be upcycled into human food but could be utilized in animal feeding programs despite their high nutritional value (Fung et al., 2019a,b). There are a plethora of procedures to increase the apparent total tract digestibility of fiber. The most effective methods such as ammonia fiber expansion are currently unavailable for large-scale implementation (Zeng et al., 2021).  Solid-state fermentation allows for an increase in the digestibility of fiber as well as enhances the concentration of digestible amino acids (Barnharst et al., 2021; Sun et al., 2021).
The burden of endemic diseases: diet and health. Low birth weight and subsequent endemic diseases cause a significant decrease in the potential productivity of pigs. Therefore, ameliorating the impact of these diseases can increase our ability to achieve a more sustainable pork production model. In some instances, greater use of resources is needed such as greater use of zinc and copper to enhance the survival of newborn pigs (Holen et al., 2020; Hammers et al., 2022). However, there may be properties of agricultural by-products, that improve the productivity and welfare of animals. Sources of dietary fiber in the ration of sows offer the potential to alleviate chronic conditions afflicting health and welfare, such as constipation and hunger (Urriola et al., 2019). Dietary fiber may also ameliorate the impact of endemic gastrointestinal diseases known to decrease pig productivity like ileitis and dysentery (Whitney et al., 2006; Helm et al., 2021). However, the beneficial effect of fiber on the severity of diseases lacks consistency and may be dependent on the pathogen and type of dietary fiber that pigs consume.
Foreign animal diseases pose a challenge to the increasing upcycle of nutrients. Decreasing the risk of in-feed pathogen transmission will require the adoption of risk-based food safety protocols that allow taking advantage of high-value feed ingredients (Shurson et al., 2022). For example, processing porcine plasma via spray-drying, heated storage, or ultra-violet irradiation may achieve a virus inactivation level (Schettino et al., 2019).  Likewise, processing conditions of soybean meal may inactivate enough African Swine Fever virus to make the risk of virus entry into the U.S. of low likelihood (Schambow et al., 2022). However, these interventions need to be integrated with environmental sanitation, safe product transportation, and supplier verification programs in order to consistently decrease the risk of virus introduction.
References are available upon request.
Source: Pedro Urriola, University of Minnesota, who is solely responsible for the information provided, and wholly owns the information. Informa Business Media and all its subsidiaries are not responsible for any of the content contained in this information asset. The opinions of this writer are not necessarily those of Farm Progress/Informa.
Subscribe to Our Newsletters
National Hog Farmer is the source for hog production, management and market news
You May Also Like
---