Update feed delivery in farrowing to reduce sow farm labor.
Update feed delivery in farrowing to reduce sow farm labor.
The Grow-Disk™ chain disk system is a cost-effective solution for automating feed delivery.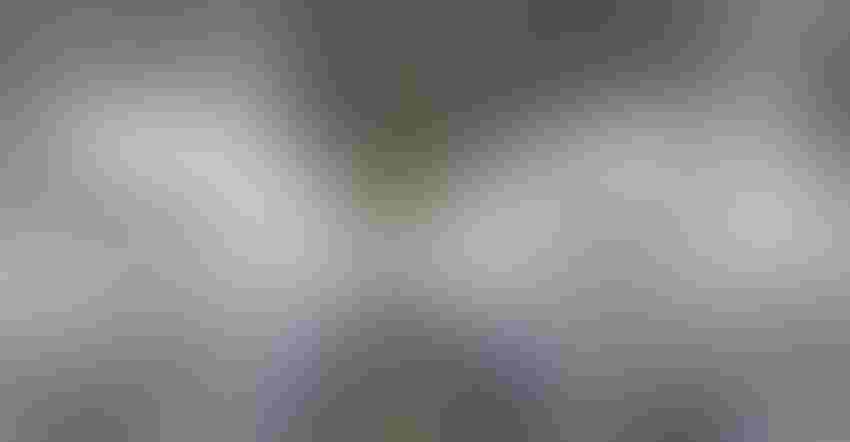 Submitted by Hog Slat Inc
Although there is a great deal about our industry's future we can't predict, we can reasonably expect the labor shortage to continue. Any equipment that reduces labor or enables workers to be more productive deserves serious consideration. Updating a farm's feed delivery in farrowing is a great way to reduce the physical effort and time needed to distribute rations and give employees more time to care for the animals.
While using a standard flex auger for the task is possible, Hog Slat's Grow-Disk chain system has several significant advantages.
Since installing U-turns with a flex auger is really not practical, it's hard to feed the multiple rows common in most farrowing layouts.   In contrast, you can use up to 24 corners in a Grow-Disk system to supply up to 12 rows of crates per system.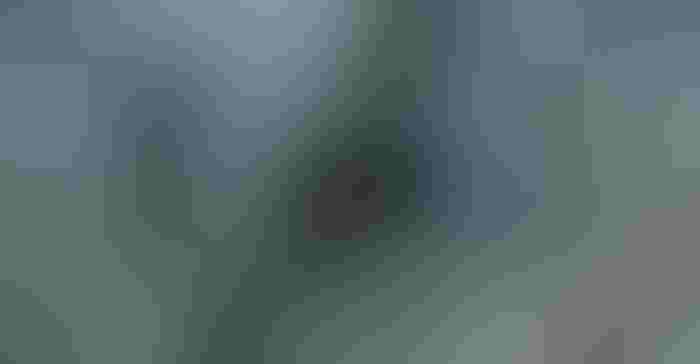 The proxy switch senses when the line is full to shut the system down.
Unlike a flexible auger, a switch in the last feeder does not control a Grow-Disk system. Instead, a proximity switch in the feed tube senses when the line is full to shut the drive unit off. This feature allows any room, row, or even individual crate to be empty, and the system will still function.
A single Grow-Disk system will only require two motors in most layouts. Reducing the number of motors and locating them near the building's electrical entrance lowers total wiring expenses.
The Grow-Disk system contains several key components designed to increase its function and durability.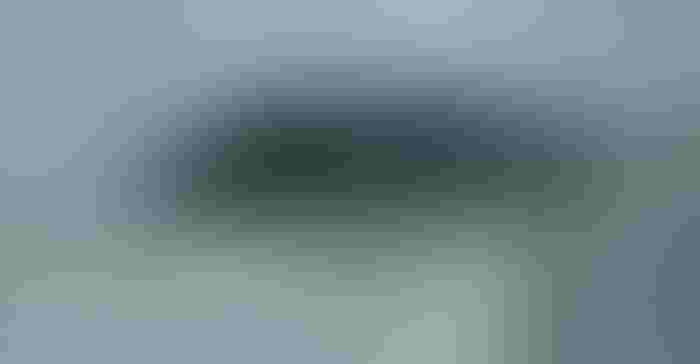 EZ Clean Corner with drop-down door for inspection or cleaning.
The E-Z Clean Corner Wheel features a transparent door that opens for quick inspection or cleaning.  The patented self-cleaning, bi-directional wheel prevents feed from locking up the corners. As the system is purged at the beginning of each cycle, any feed caught in the wheel will empty into the feed pipe in just minutes.  The wheel turns on low friction sealed stainless steel bearings for durability. A water-resistant seal prevents water from penetrating the housing.
For systems over 1,000 feet, an optional Soft Starter System control reduces the impact on the system parts by starting the drive motor slowly over three seconds.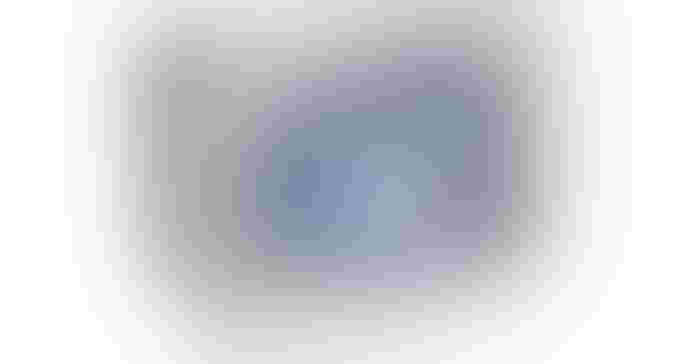 The Grow-Disk Controller coordinates the system from an icon-based touchscreen.
Hog Slat's HSCD200 controller synchronizes the drive motor, fill motor, and feed drop mechanism from a seven-inch touchscreen with an icon menu. The HSCD200 provides feedback control to operate unsupervised, including starting feed cycles, maintaining optimal feed load, and complete monitoring for any fault conditions to prevent damage or feed spills. The single touch Feed Now function allows users to start a feed cycle any time without switching to manual operation. This feature is especially beneficial after an event, such as an empty feed bin or feed bridge. After correcting the outage, the user can simply press one button to restore the system.  The HSCD200 controller also has a Spanish language option.
Click learn more about the Grow-Disk chain disk system or watch a video explaining how the system functions.
Subscribe to Our Newsletters
National Hog Farmer is the source for hog production, management and market news
You May Also Like
---