Are farrowing intentions now the right yardstick?
Are farrowing intentions now the right yardstick?
No improvements in pigs saved per litter, and more hogs on the market also stood out as key takeaways from the March Hogs and Pigs report.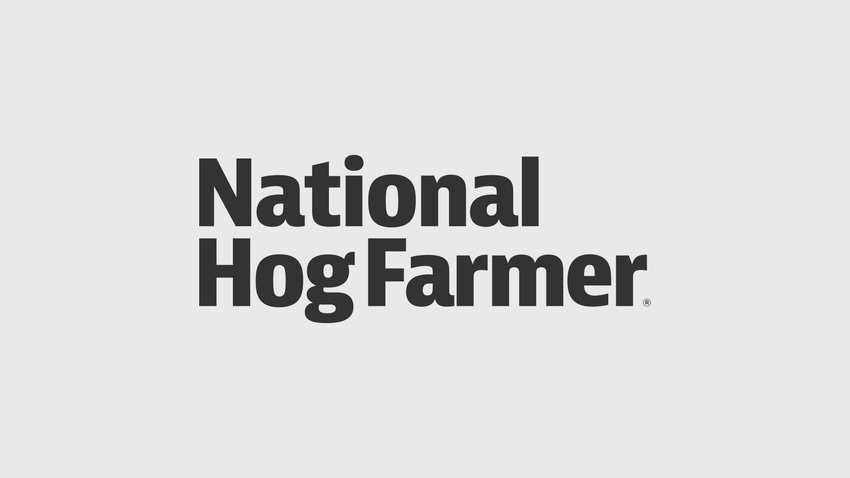 Inventory numbers in the USDA's Quarterly Hogs and Pigs report released Thursday closely aligned with what most analysts had expected, except for farrowing intentions, pigs saved per litter and the heavier weight inventories.
"The March/May intention numbers and the June/August intention numbers, those are down 1.2 and 2.9%, and those are large declines given a breeding herd that's slightly larger," said Steve Meyer, Partners for Production Agriculture, during a National Pork Board Media Panel and Pork Markets Update held Friday. "So, we're kind of scratching our heads on those."
United States hog producers intend to have 2.93 million sows farrow during the March-May 2023 quarter, a 1% reduction from actual farrowings during the same period one year earlier, and a 3% decline from the same period two years earlier. Intended farrowings for June-August 2023, at 2.97 million sows, are down 3% from the same period one year earlier and down 3% for the same period two years earlier.
"I think probably what gave me pause was those farrowing intentions quite a bit lower than maybe we were expecting, at least as of March 1," said Katelyn McCullock, Livestock Marketing Information Center. "Now, if we don't see some price increases this summer, maybe producers are looking at continued lower profitability or negative returns moving forward, and those might come to fruition. But I think it's more of a let's keep an eye on what those headwinds are looking like and see if we can get a few more farrowings in there from where the intentions are estimated at, and it's a little bit of a moving target at this point."
"We have switched from cautious optimism among producers last year, especially through the spring and the summer of last year, to a more pessimistic outlook for the future. It's reflected a little bit when we see the revisions that are made to those farrowing estimates," said Altin Kalo, Steiner Consulting Group. "One thing I'll point out for instance, is that June, August of last year, that initial estimates from producers were that we were going to have lower farrowings for that period. We ended up with more farrowing. So, the producers, as they saw the profitability improved, it had an impact on their production decisions. Now we are seeing a switch, and it's reflected in the March estimates, which are lower than what was presented in the previous report."
On the other hand, farrowing intentions may be correct, said Meyer, especially given the profit outlook right now.
"There might be producers that reported, let's say they were average and they were a half percent larger than a year ago, but their intentions are to reduce that sow herd and reduce their farrowings in the summer," Meyer said. "That is a possibility, and I think the thing to watch on that will be what the level of sow slaughter is over the next six to eight weeks, and whether that liquidation, we can see that in the sow slaughter numbers. I kind of compare everything to the breeding herd and then this climate with a very negative profit outlook, maybe the farrowing intentions are the right yardstick and the others are going to come to meet it."
Pigs saved per litter also had analysts scratching their heads. The average pigs saved per litter was 11.02 for the December 2022-February 2023 period, compared to 10.95 last year, a 0.7% increase.

"That's a little faster than we've been growing recently, but still way below the pre-COVID growth rates that we saw on litter sizes, and we have much more genetic potential out there to produce pigs than what's shown by that 11.02," said Meyer. "We've obviously been fighting disease and we've got labor problems that have impacted that, but this might be kind of a return to those growth rates."
"There is some potential from the genetics, but that's only one leg of the stool. You know, the other leg is labor and the ability to have proper staffing that allows you to increase productivity and also to have some relief from disease pressures that we've experienced up to this point," Kalo said.
Analysts also noted a change in the heavier weight categories. For the 120-to-179-pounds group: 14.973 million head (down 0.1% from 14.988); and for the 180-and-over group: 12.727 million head (up 2% from 12.468).
"The year-over-year number for 180-and-over and 120-to-179, 102.1 down to 99.9, is an awfully abrupt change in an inventory category and we probably won't see that kind of abrupt change in slaughter when we get to the third week of April when we kind of move out of those 180-and-overs into the next category," Meyer said.
"We're expecting hog slaughter to remain above a year ago, at least in the near term, and then some of those lighter farrowing intentions are going to come to fruition later in the year," said McCullock . "I think the price impact here is pretty clear so far with that we have more hogs on the market than maybe where you're anticipating, and based on what that supply picture that the report painted, that at least in the near term, you're going to need some help from the demand side, at least heading into 4th of July to really get this base hog price up."
Subscribe to Our Newsletters
National Hog Farmer is the source for hog production, management and market news
You May Also Like
---