SDSU, industry welcomes new swine facility
SDSU, industry welcomes new swine facility
South Dakota State University dedicated a new swine research and education facility that is the culmination of collaboration and partnerships of numerous individuals, families, organizations and businesses.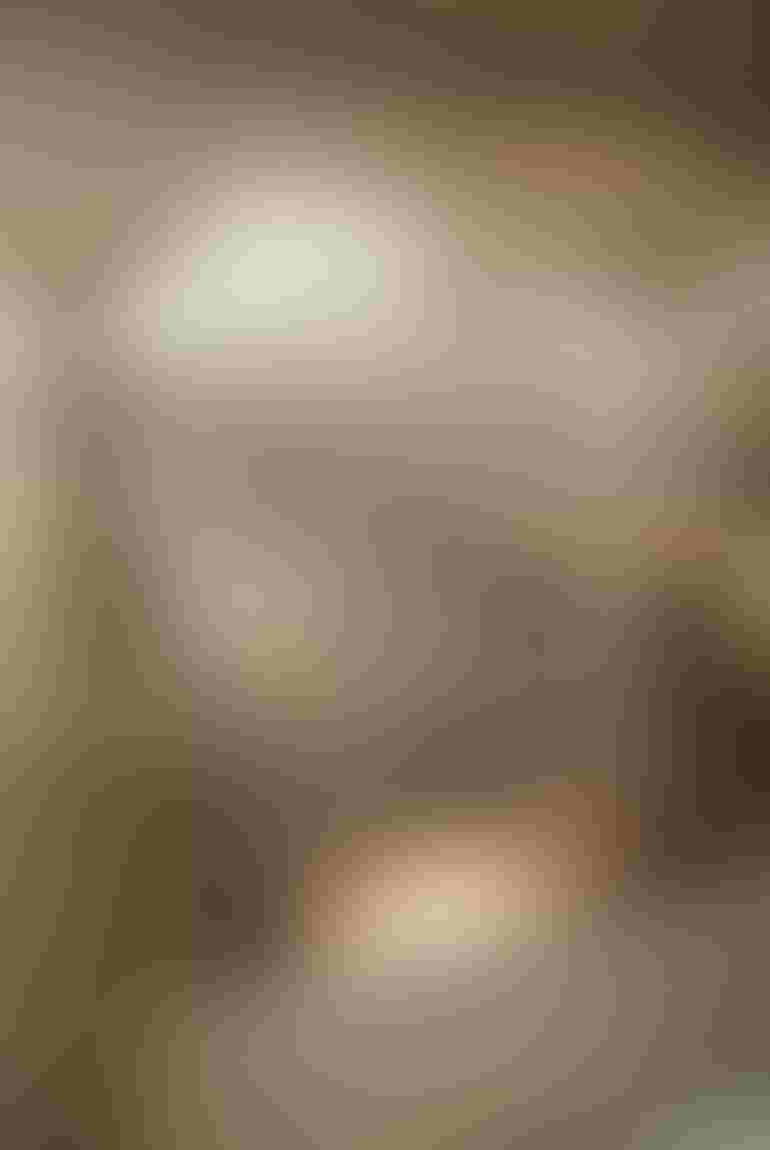 Lauded as the "Miracle on Medary", South Dakota State University and the swine industry officially dedicated a $7.4 million Swine Education and Research Facility at a ceremony at the site north of the Brookings, S.D., campus on Oct. 1.
The event marked the culmination of a collaborative effort of individuals, families, organizations and businesses not only from South Dakota, but also neighboring states of Minnesota and Iowa.
"This facility is really a testimony to legacy, leadership and a diverse group of people working together for a common passion to make things better for the next generation," says Bob Thaler, SDSU professor and Extension swine specialist. He credits a group of people who looked at and decided that a "$10,000 boar stud barn wasn't good enough, but we can do better."
From that idea of wishing to do better was born the vision of what has become the new sow teaching and intensive research complex and on-site wean-to-finish research barn located off of Medary Avenue north of the SDSU campus, as well as a wean-to-finish production barn located south of Brookings along Interstate 29.
Making things better for the next generation, as Thaler referred to, was exemplified by Hayden Kerkaert, an SDSU junior animal science major from Pipestone, Minn., who saw the great promise that such a facility offers. This facility was merely a vision when Thaler was showing prospective-student Kerkaert around the SDSU campus three years ago. "I was a senior in high school when I came to this same facility, and Dr. Thaler gave me a tour of the facility, and I thought, OK these are cool facilities, just like all the other facilities that I saw when I toured Kansas State, Iowa State, and all the other colleges that I visited," Kerkaert recalled. "And then he stopped and said, 'Wait Hayden, we're going to have new swine facilities here in about three or four years during your academic career'."
As Thaler explained the facilities yet to come to the prospective Jackrabbit, Kerkaert absorbed all that information and now says, "you could say that was the 'hook-line-and-sinker' moment for me."
Paul Brandt, producer at Brandt Farms Inc. from Clear Lake, S.D., reminisces that he was on the South Dakota pork producers council when a proposal was brought forth to improve the SDSU swine facilities. The first thoughts were "that maybe we could provide funding for a used Double L and add on and make things go, and from that, oh boy when they say 'Go Big and Go Blue,' they do" referring to the SDSU school colors of blue and yellow.
The new facilities will allow students and faculty the ability to perform world-class research projects from feeding trials to environmental studies to reproduction and animal health work.
One thing that Brandt says he really likes about the facilities is that they "look like every other facility." That's important because in addition to being a classroom for SDSU students, the facilities will also provide a classroom of sorts to the general public as many of the facilities' rooms have viewing windows. These will offer visitors the ability to view modern hog production without having to shower in. "This is key," Brandt says, "with the viewing area we can help demystify pork production. This can remove the fear of the unknown, giving people exposure to modern production in real time."
A number of the dignitaries speaking at the dedication ceremony touted the importance of the new facilities for very reasons, and not the slightest of those is the ability to get future generations excited about agriculture.
As mentioned, these facilities came to be from vision, dedication, commitment and financial support from South Dakota, Iowa and Minnesota, and the benefits of that participation are expected to filter back to the swine industry of those three states and beyond for many years to come.
"Training of students will have a big impact," says Daniel Scholl, SDSU College of Agriculture and Biological Science interim dean. "Think about what we're doing. We're creating new technologies and transferring that to students and transferring that to people out in the industry through Extension and outreach."
Scholl went on to say that with such facilities, the impact will last a long time considering the number of students who will have the fortune to learn through these facilities. "And then consider the careers that these students will have. You will have close to 80 to 90 years of impact because of the leadership to get these facilities to this point."
Subscribe to Our Newsletters
National Hog Farmer is the source for hog production, management and market news
You May Also Like
---