Prepare your facilities for colder weather
Prepare your facilities for colder weather
Dirty fans and shutters can decrease air flow and negatively impact pig performance.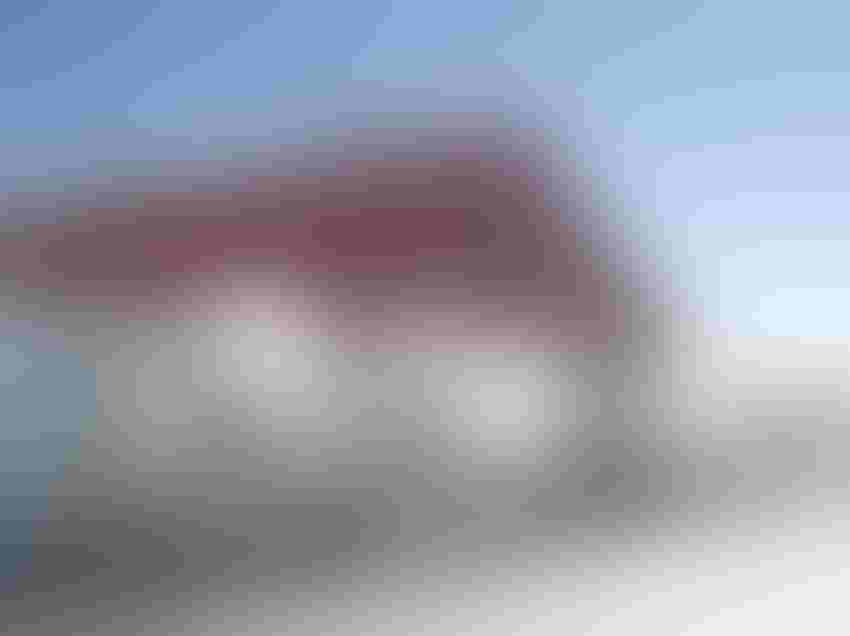 As I write this article, North Carolina is just starting to have cooler overnight temperatures and we had our first "freeze warning" a couple days ago. Walking through the research barn I noticed the pigs a little more huddled up than usual, and the hallways were chilly. All these factors lead me to thinking "have we prepared our barn for winter?" 
Keeping the pigs as comfortable as possible is a key to their continued productivity. Here are some ideas to think about as you begin to prepare your facilities for colder weather.
Start with ventilation. It may be overlooked, but make sure your facility is air tight. This is important to ensure that minimum ventilation fans are able to work appropriately. While it can never be completely air tight, check for areas that need repair and fill in any cracks or holes. Making all these repairs will also help to control rodents, which are often a larger problem in the winter.
It is also important to adjust your air inlets as we move into colder weather. This includes inlets in the pig rooms as well as other hallways throughout the barn. Remember, the attic inlets should be greater in diameter than the inlets inside the pig rooms to ensure proper air flow.
Lastly, check your ventilation settings. When it's colder, only the minimum fan should be running and you may have heaters turning on. To keep from having a second-stage fan and a heater running at the same time (which would be a waste of energy) a common recommendation is to offset the minimum ventilation and the heater by about 2 degrees F. It can be tricky to manage this time of year when nights are getting cold but the days are still getting warm and may take watching the pigs' behavior to ensure you've provided the correct temperature settings.
Another step to making sure ventilation will work appropriately is to clean all the fans, heaters and louvers. Dirty fans and shutters can decrease air flow and negatively impact pig performance. Heaters should be cleaned and tested prior to their use, and remember the hallway heaters as well as the heaters in pig rooms.
One final consideration is checking water lines. Freezing water lines can not only lead to major repairs but also reducing access to water for pigs. In empty barns it's important to drain water lines and perhaps even leave them open (with the water main off). This is especially true around cool cells. If using cool cells you may want to consider removing the pump and storing them somewhere else during the winter months so they do not get exposed to excess wear. It's also a good time to check insulation around water lines exposed to the outside or an outside wall of the barn and replace as needed.
Taking time to prepare your facility for cold weather will maintain pig performance and reduce the risk of costly repairs in the future.
Source: Jonathan Holt, who is solely responsible for the information provided, and wholly owns the information. Informa Business Media and all its subsidiaries are not responsible for any of the content contained in this information asset.
Subscribe to Our Newsletters
National Hog Farmer is the source for hog production, management and market news
You May Also Like
---