Faculty, facilities key to K-State's successful swine program
Faculty, facilities key to K-State's successful swine program
Only 2% incoming freshmen interested in swine career, upon graduation over 15% accepting jobs in the industry.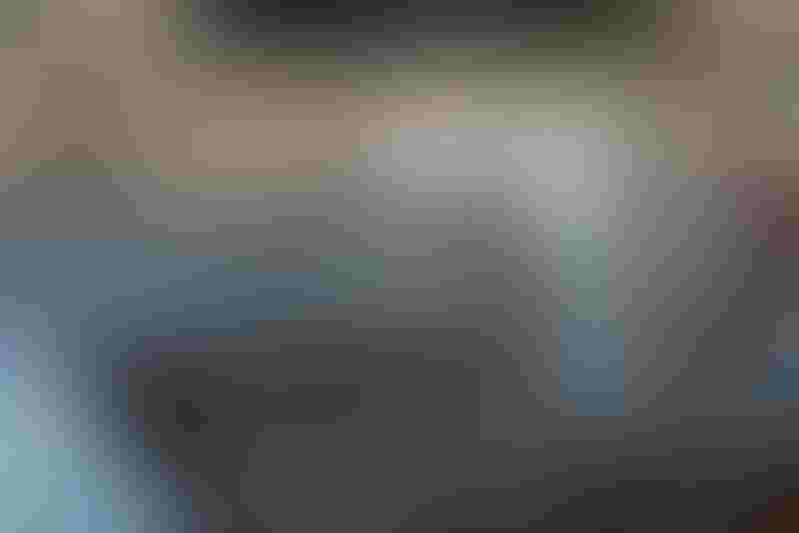 The No. 1 question Cassandra Jones gets from employers is why are all my applicants female? The Kansas State University professor and teaching coordinator says the answer is easy. Seventy-seven percent of undergraduates currently in the Department of Animal Sciences and Industry at K-State are female.
"If we're starting to see that at the entry of your pipeline, I want you to get comfortable with the idea of females in live animal production. No longer are we in the days where we'd shower into pig farms and have to search to find female undergarments," says Jones. "In our undergrad research class, in our swine science class, we have easily two times more women showering in as men, and so as you're building new facilities, keep that in mind."
Another demographic to keep in mind Jones says is that more urban students are joining the program. While K-State's ASI Department is the largest academic program on campus — with 1,000 undergraduate and graduate students enrolled in fall 2021 — many freshmen come into the program with the ambition to be a small animal veterinarian.
About 2% of students coming into as animal science majors are interested in a career in the swine industry, Jones says. Only 4% of students have seen commercial pig production. Thirty percent of K-State's incoming freshmen last year had ever touched a pig, with most of those experiences from youth livestock show activities.
"We continue to try to find and foster our bread-and-butter animal science students who grew up in production agriculture," Jones says. "But we also need to find more."
K-State's ASI Department has a 97% placement rate, with about two-thirds of students going into employment right after their degree program and earning a median salary of $40,000.
Nearly 30% of students in the K-State ASI Department go on to further their education. Jones says that figure is at least 10% higher than most of the university's peer or sister institutions and the national average of animal science graduates going on to graduate or professional school is about 15%.
Jones credits K-State's facilities and faculty for those figures. In the fall of 2017, she conducted a survey with the incoming freshmen and found only 2.3% were interested in ever working in the swine industry. Last year she followed up with that class as graduating seniors, finding 15.2% had accepted employment within the swine industry.
"One of our goals is to help develop a pipeline of different activities at K-State to expose students that aren't initially interested in swine industry careers, so they can understand the opportunities within the industry," says Jones.
The primary activity is an opportunity to get hands-on education in K-State's swine facility.
"Our farm staff are so important to our undergraduate teaching efforts… they put up with a lot more headaches that a typical swine farm," Jones says. "We have more than 100 unique students that come through the unit each year to have unique experiences at our swine teaching and research farm … that's not just 100 unique entries, that's 100 different students who are entering every week over a 15-week semester."
While that creates more laundry and additional logistical/biosecurity challenges, Jones says the exposure to real-world production — from farm chores and animal health services to semen collection and sow breeding ­ — is instrumental in building future swine industry employees.
Another noteworthy opportunity for students in K-State's ASI Department is the ability to do research at an undergraduate level. Forty-three percent of graduates leave having conducted at least one experiment.
"This is really important for those students who are going back home or going out to be sow farm managers or going out to manage logistics in a flow. Some of those roles have such a critically important aspect of being able to analyze information, critically evaluate data and use science to make decisions," says Jones. "We look to our undergrad research program for helping students learn a basic understanding of statistics, learn to interpret a p-value, and to help this set of students learn to make science-based decisions so they can make the best impact on the future of animal agriculture."
With this set of knowledge and experience in hand upon graduation, many employers also ask Jones how they can successfully recruit a K-State ASI undergrad. She says first and foremost, offer internships. Providing housing for those interns needs to be part of that equation, as well as adequate pay. Do not view interns as "cheap labor," Jones says.
"From the labor perspective the best internships, the ones that are most successful at actually landing students into fulltime careers with the company, are those where the student spends maybe two weeks with a veterinarian, two weeks in the sow farm, two weeks in a finishing research facility, two weeks up in management or with the accounting staff, two weeks in logistics … where they're learning a little bit about everything," Jones says.
While this does add some heavy lifting to the employer side, she says when internships are done right, those students come back, and they talk and "word spreads like wildfire."
It's also important to hire when students are looking, which often means the September before their May graduation. Offering a competitive wage and helping new hires acclimate and advance are also crucial.
"One of the biggest challenges and biggest opportunities that we have here in the state of Kansas and in our pork sector is human capital. This is certainly something that we in the Department of Animal Science at K-State take pretty seriously," Jones says. "We know that the pork sector is a growing area. You need talent and that's one of the two things we produce. At a landgrant university, our charge is not to make widgets or gadgets, but to produce knowledge and talent. I think we have some of the best-trained young talent for the swine industry coming from K-State."
Subscribe to Our Newsletters
National Hog Farmer is the source for hog production, management and market news
You May Also Like
---