Seven Ways to Save Energy This Winter in Wean-to-Finish Barns
Seven Ways to Save Energy This Winter in Wean-to-Finish Barns
At the Carthage (IL) Veterinary Service (CVS), Ltd. Annual Swine Conference at Western Illinois University in Macomb, clinic veterinarian Kelly Greiner outlined seven steps to reduce those costs and usage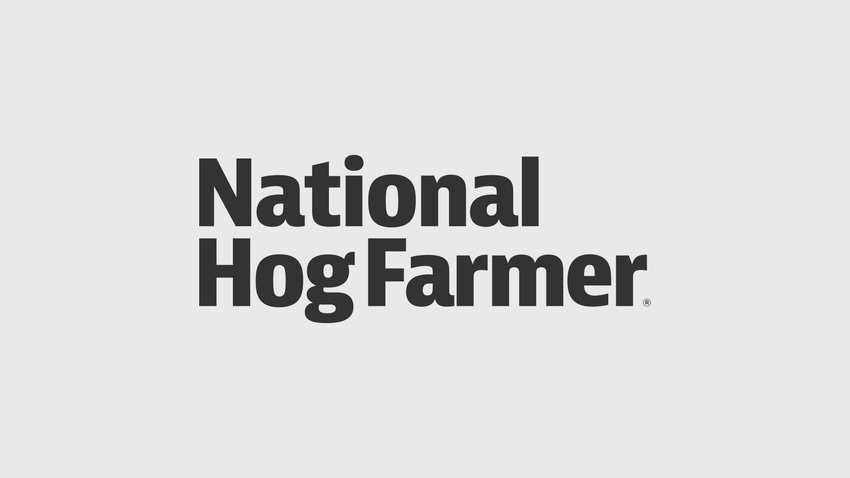 These simple steps can lead to big savings in heating and ventilating costs this winter.
In a curtain-sided wean-to-finish barn, liquid propane (LP) costs up to about $1.25/pig space, and it takes about 2 gal. of LP/pig space/year to heat that facility in Iowa.
At the Carthage (IL) Veterinary Service (CVS), Ltd. Annual Swine Conference at Western Illinois University in Macomb, clinic veterinarian Kelly Greiner outlined seven steps to reduce those costs and usage:
Set your wean-to-finish barn on a temperature curve using the controller to ramp down temperatures on a constant basis. "I believe a controller can do a better job of reducing temperature consistently than we can," he says.

Correct heater offsets by starting at 2-degree intervals. "The main thing to keep in mind is we want to prevent heater overshoot, which will burn extra propane. As a rule of thumb, I tell producers that in the winter, heaters should cycle on and off no less than every 15-20 minutes. If they run more often, it would be good to look at both the heater settings and the actual building shell itself to seal any cracks that could cause excessive propane use," Greiner points out.

Make sure fans are operating at peak efficiency. "Dirty fans can decrease air flow up to 40%, leading to poorer air quality and potentially sick pigs," he says. Wash wall and pit fans inside and out with every production turn.

Seal leaks in the curtains. "Every hole in a curtain is a drag on fan efficiency. A 6x6-in. hole in a curtain represents about 3% of your total inlet requirements; if you have 4-5 holes like that, it is going to affect airflow in the barn and fan efficiency," Greiner says. Either fix the holes or replace the curtain. Curtains should overlap the building by 4-6 in. Some pit fan covers outside the building need to be properly sealed as well. A can of spray foam can provide a quick fix to this problem.

Maintain furnace efficiency. "A furnace is big enough if it shuts off on the coldest day of the year," Greiner says. "In a lot of cases, we've got more heater (capacity) than we need in barns. If you're building new barns or replacing heaters, I would highly recommend you get an adjustable BTU output heater and reduce output by at least 50% to start. You can always adjust variable output heaters back to 100%, but why waste propane if the pigs can generate enough heat by themselves?"

Turn off pilot lights in the summer if you've got an older furnace. Each pilot light will burn about a third of a gallon of propane a day, costing you about $13/month for every pilot light that you leave on (0.35 gal./day x 30.4 days/month = 10.6 gal./month @ $1.20/gal. = $12.72/month; @ $1.50/gal. = $15.90/month). "It doesn't sound like much, but those little things can add up if you've got multiple barns with multiple heaters," he says.

Understand the emergency systems. Inspect curtain power drops to make sure barn controls are hooked up and working and test them routinely. Emergency wall thermostats should be adjusted as pigs get bigger. Keep a log book at the site to document testing. "At the end of the day, if you don't have documentation, it didn't really happen," he says. Test the generator regularly.
To help evaluate how well a barn is sealed and how well fans are operating, invest in a manometer, a pressure-measuring instrument. "Fan efficiency is something you don't see, but to achieve that, it is very important to keep fans clean and operating in ideal static pressure ranges," Greiner concludes.
Minimum Ventilation Guidelines Published
Iowa State University Extension's (ISU) Farm Energy Initiative program coordinator Dana Petersen announces publication of a new, two-page booklet to help farmers improve energy efficiency.
Sizing Minimum Ventilation to Save Heating Energy in Swine Housing, is available in pdf format for free download from the ISU Extension Store at http://www.extension.iastate.edu/Publications/PM2089J.pdf.
It is estimated that 80-90% of heat loss in swine housing during the winter months is due to over-ventilation; proper sizing of minimum ventilation and use of variable-speed fans can improve overall energy efficiency.
The publication outlines strategies to make those improvements, saving you money, labor and headaches.
Subscribe to Our Newsletters
National Hog Farmer is the source for hog production, management and market news
You May Also Like
---