ICE raids Nebraska, Minnesota farms
ICE raids Nebraska, Minnesota farms
Total of 133 illegal workers were administratively arrested for immigration violations during Aug. 8 raid.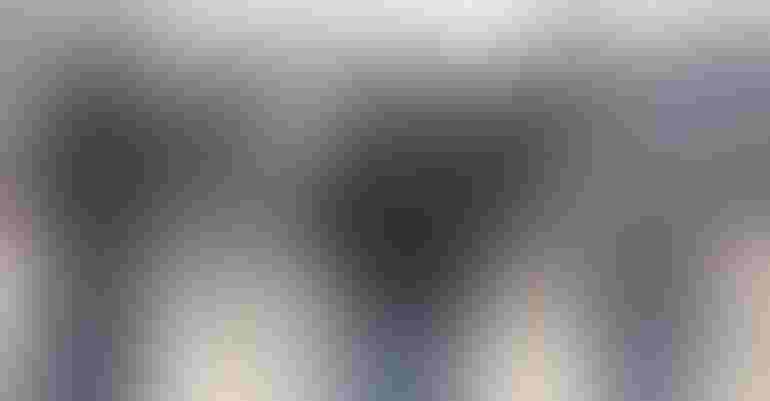 The cattle feeding operation Herd Co in Bartlett, Neb. was targeted Aug. 8 by ICE in an immigration raid.
ICE
Immigration raids were rolled out across Nebraska and Minnesota Aug. 8, targeting several agricultural businesses, including hog producer Christensen Farms, Elkhorn River Farms and O'Neill Ventures.The impacted facilities included vegetable, livestock and grain-processing plants, as well as farms and ranches. 
During a multi-state operation led by special agents from U.S. Immigration & Customs Enforcement's Homeland Security Investigations, a series of criminal arrest warrants were executed for 17 individuals connected to an alleged criminal conspiracy to exploit illegal alien laborers for profit, fraud, wire fraud and money laundering in the two states. Three of the 17 people charged are accused of setting up JP & Sons LLC and J Green Valley LLC, which prosecutors said advertised job openings on Facebook. They are accused of not verifying workers' identities and failing to complete paperwork required by law before placing the workers in jobs at the companies.
The co-defendants also are accused of using different names and Social Security numbers for the workers "in order to conceal the aliens' identities and immigration status," according to the indictment.
In addition to these arrest warrants, authorities served search warrants for worksite hiring violations at agricultural firms in Nebraska and Minnesota and federal document search warrants at locations throughout Nebraska, in Sleepy Eye and Appleton, Minn., and Las Vegas, Nev.
During the investigation, authorities identified employees who were subject to arrest for immigration violations and unlawfully working at these businesses. ICE said these individuals have been illegally residing and working in the United States and that they may also have been exploited as part of this alleged criminal conspiracy.
During the execution of search warrants Aug. 8, ICE said 133 illegal workers were administratively arrested for immigration violations. Some of the workers will be issued notices to appear before a federal immigration judge and released from custody. The rest will remain in ICE custody pending immigration court proceedings.
Law enforcement believes the alleged conspirators — 17 individuals located in multiple states — colluded to create an illegal alien workforce. Additionally, authorities suspect the illegal aliens who were knowingly hired as part of this alleged conspiracy were exploited by the conspirators through force, coercion or threat of arrest and/or deportation. Specifically, these illegal aliens were allegedly required to cash their paychecks at an illegal remittance business for a fee, have tax money deducted from their pay even though this money was never paid to the government and were coerced to remain quiet about this criminal activity.
ICE said search warrants were served at the following businesses and locations: 
• Christensen Farms, with numerous locations in Appleton and Sleepy Eye, Minn., and Atkinson, Neb.;
• Elkhorn River Farms in O'Neill, Neb.;
• O'Neill Ventures in O'Neill, Neb.;
• La Herradura Restaurant in O'Neill, Neb.;
• El Mercadito (grocery store) in O'Neill, Neb.;
• A private ranch in O'Neill, Neb.;
• La Herradura Restaurant in Stromsburg, Neb.;
• GJW LLC, with three locations in Ainsworth, Neb.;
• J.E. Meurets Grain Co. in Ainsworth, Neb.;
• Herd Co Cattle Co. in Bartlett, Neb., and
• Long Pine (farm) in Royal, Neb.
The above list of locations does not include private residences included in the execution of search and arrest warrants, ICE said.
This enforcement action is part of a 15-month, ongoing HSI investigation.
Christensen Farms chief executive officer Glenn Stolt blamed the hiring of the undocumented workers on a third-party vendor. He said in an interview with the Star Tribune that Christensen Farms verifies the citizenship of the 1,000 workers it directly employs to feed and care for pigs in its facilities. He said Christensen Farms has a track record of observing immigration and employment laws, despite the challenge of finding workers to fill some jobs.
Stolt said Christensen Farms will end its contract with the vendor and assess how it can prevent the same situation from happening again. He said it was "disappointing" that the vendor hired workers who were in the country illegally and then treated them poorly.
According to the federal indictment, co-conspirators deposited more than $5.6 million in illegal proceeds from the plot.
Subscribe to Our Newsletters
National Hog Farmer is the source for hog production, management and market news
You May Also Like
---