Feed Sensor Controls All Feed Delivery Functions
Feed Sensor Controls All Feed Delivery Functions
The system utilizes infrared sensing technology to monitor feed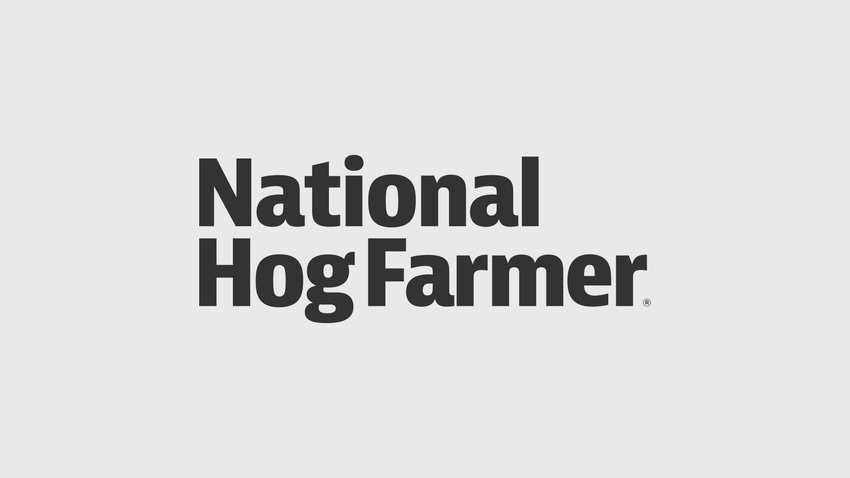 The system utilizes infrared sensing technology to monitor feed.
Automated Production Systems introduces the SmartIR Feed System Sensor, which detects the presence of feed with six infrared beams and controls all functions of your feed delivery system. SmartIR's infrared sensing technology is ideally suited to feed delivery system applications because it is not affected by changes in temperature, humidity or feed type and does not require any adjustments to sensitivity. The large digital display and system status LEDs can be seen from the aisle of a typical finishing barn. The push-button interface makes operating and programming the SmartIR as simple as setting an alarm clock. An adjustable on-delay timer will delay the restart of the feed system for a period of time to prevent potentially damaging short-cycling of the auger motor. A programmable maximum run timer will shut off the feed system if it runs continuously for an extended period of time, indicating that a bin is empty or has bridged. The internal alarm contact wires to your Agri-Alert or other on-site alarm system to prevent an out-of-feed event. SmartIR adapts to nearly all new and existing feed systems. For more information, contact your local dealer or call (217) 226-4449 or e-mail [email protected].
Ultrasound Pregnancy Detector
E.I. Medical Imaging announces the addition of the multi-frequency 2MHz-5MHz Convex Linear transducer to the Ibex product line of ultrasound pregnancy detectors. This low-frequency convex linear transducer is designed for scanning up to 7.2 in. of depth with crisp, detailed imaging. This transducer can be used on any of the Ibex ultrasound machines for multiple species applications. For more information, go to www.IbexUltrasound.com or contact [email protected].
Swine Flu Vaccine
Intervet/Schering-Plough Animal Health unveils its new MaxiVac Excell 5.0, a safe, broad-spectrum vaccine that controls five strains of swine influenza virus (SIV). The vaccine is a reformulation of MaxiVac3, and is the first pentavalent (five-way) inactivated vaccine to control SIV. "Multiple strains of SIV are circulating in the United States today, and producers can have more than one strain on their farms," says Robyn Fleck, DVM, the company's animal health swine technical services manager. "It's important to cover multiple strains of SIV, and MaxiVac 5.0 covers all of the most common strains circulating today." Strains covered include cluster IV H3N2, human-like H1N1, H1N2-like H1N1, cluster 1 H3N2 and reassortant H1N1. A recent company study shows the new H1N2-like vaccine strain cross-reacts well with both contemporary H1N2 viruses and contemporary H1N1 viruses. Licensing studies demonstrated a 98.6% decrease in viral shedding five days after an SIV challenge. The vaccine also showed reduced pneumonia and lung infection following challenge. MaxiVac Excell 5.0 is for use in healthy pigs 5 weeks of age and older, and features a minimum two-month duration of immunity for the H3N2 strain. Pigs should be revaccinated with a 2-ml dose 2-3 weeks after initial vaccination. Boars and pregnant sows can be safely vaccinated. For more information, visit www.intervetusa.com.
Litmus Ammonia Indicators
The new Litmus Ammonia Indicator (LAI) from Litmus FQI is unlike any other ammonia measurement device for confined animal feeding operations. It uniquely provides an average ammonia measurement over 4- and 24-hour periods. Continuously monitoring ammonia levels results in healthier animals, better working environment and less overall farm emissions. LAI's ammonia time-weighted average provides superior results to that of an immediate reading. The latter could result in costly and unnecessary adjustments in the barn's ventilation system. The system provides permanent documentation of daily ammonia level averages. Indicators are available to measure 25 ppm and 50 ppm levels. Visit the Web site for more details at www.litmusfqi.com.
Send product submissions to Dale Miller, Editor (952) 851-4661; [email protected]
Subscribe to Our Newsletters
National Hog Farmer is the source for hog production, management and market news
You May Also Like
---