Will the sun go down on NAFTA?
Will the sun go down on NAFTA?
Legislative Watch: NAFTA talks continue; ag supports Doud as chief agriculture negotiator; ADUFA public meeting scheduled; Censky, McKinney are on the job at USDA.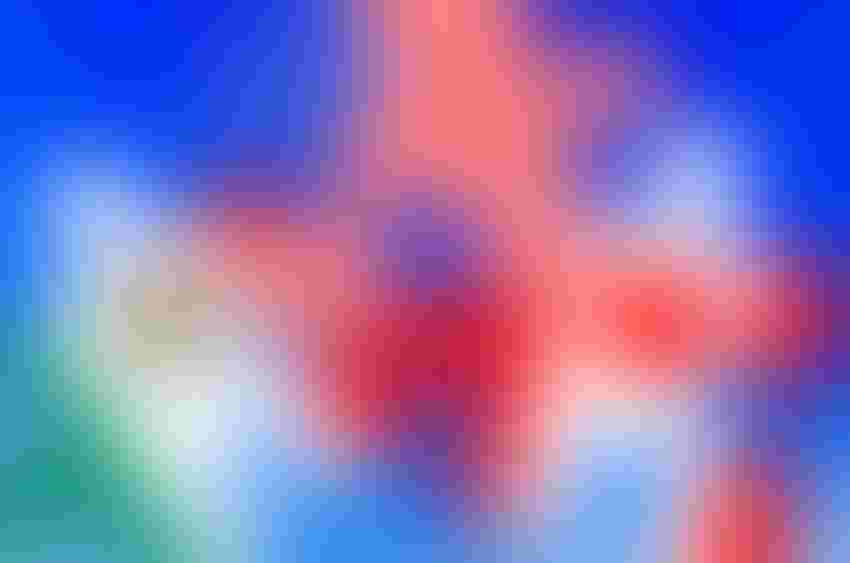 The fourth round of North American Free Trade Agreement negotiations started on Wednesday and will run through Monday in Washington, D.C. President Trump again this week said if a deal cannot be finalized, NAFTA "will be terminated and that is fine." This round is expected to focus on some of the most contentious issues including:
• Auto rules of origin: Require a higher percentage of car parts and materials to be made by the NAFTA countries, and a certain percentage to come from the United States.
• Five year sunset: Every five years NAFTA countries would have to state their willingness to continue the trade agreement. The concern is how many countries are willing to negotiate a trade agreement knowing it could only last five years.
• Seasonality: The United States is proposing to make it easier for fruit and vegetable farmers to file anti-dumping claims against Mexico. This is a priority of Florida tomato growers because of the increase of Mexican tomatoes coming into the United States. The Northwest Horticulture Council and Congressional members from Washington and Oregon are very concerned that this would make it easier for Mexican and Canadian producers to file anti-dumping claims against U.S. apples and pears. Currently anti-dumping cases can be filed if producers can prove damages to the industry nationwide.
• Dairy: Allow greater access for U.S. dairy exports to Canada. This is one of the most contentious agricultural issues between the United States and Canada.
The goal is to complete the renegotiation of NAFTA by the end of the year.
Congressman Bill Pascrell (D-NJ), ranking member of the House Ways and Means Subcommittee on Trade, has called for a hearing on the economic impact of withdrawing from NAFTA. Pascrell says, "Considering the president has threatened more than once to withdraw the United States from NAFTA, I think it's critical that we have a public hearing on the trade agreement — [what] the renegotiation process or the threat of withdrawal means to our economy, our workers and communities."
Doud receives strong ag support
More than 100 agricultural organizations and businesses sent a letter to the Senate Finance Committee supporting the nomination of Gregg Doud to be the next U.S. Trade Representative chief agriculture negotiator. The group says, "His years in representing U.S. agriculture in the international trade arena will serve the entire U.S. agricultural community as the chief agricultural negotiator."
Doud has experience in trade and domestic agricultural policy having worked for the National Cattlemen's Beef Association, U.S. Wheat Associates, Senate Agriculture Committee and Commodity Markets Council.
Those signing the letter include the American Farm Bureau Federation, American Soybean Association, Animal Health Institute, National Association of Wheat Growers, National Cattlemen's Beef Association, National Corn Growers, National Council of Farm Cooperatives, National Pork Producers Council, North American Meat Institute and U.S. Meat Export Federation.
The chief agricultural negotiator position was created by Congress in 1997 to ensure that U.S. agriculture is fully represented in trade negotiations at the highest level.
FDA to hold public meeting on ADUFA
The U.S. Food and Drug Administration will hold a public meeting on Nov. 2 to receive recommendations for reauthorization of the Animal Drug User Fee Act and Animal Generic Drug User Fee Act. These two acts give the FDA the authority to collect user fees that provide funding to support the new animal drug and generic new animal drug review processes.
ADUFA and AGDUFA are scheduled to be reauthorized in 2018. During Congressional consideration next year we can expect debates on the use of antibiotics for prevention in animals and record keeping on the use of antibiotics.
Censky and McKinney on the job
Steve Censky, deputy secretary of Agriculture, and Ted McKinney, undersecretary for Trade and Foreign Agricultural Affairs, are now on the job and in place at the USDA. Secretary of Agriculture Sonny Perdue swore in Censky and McKinney on Tuesday.
Subscribe to Our Newsletters
National Hog Farmer is the source for hog production, management and market news
You May Also Like
---