White House further delays GIPSA rules enforcement
White House further delays GIPSA rules enforcement
Enforcement delay is met with applause from livestock and meat organizations. New rules seen as restrictive to livestock commerce, and opponents wish for them to be withdrawn.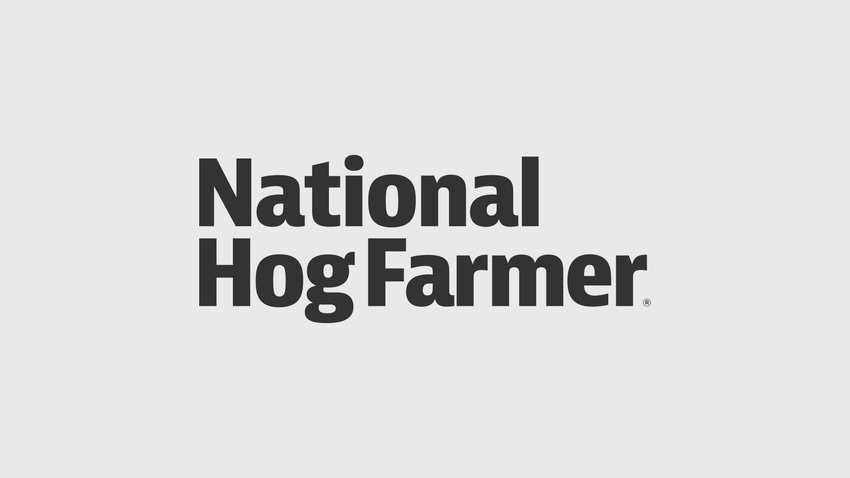 The Trump administration today gave notice that it will further delay the effective date of a regulation related to the buying and selling of livestock, a move applauded by many agriculture organizations.
The National Pork Producers Council opposes the Obama-era rule, the so-called Farmer Fair Practices Rules, written by the USDA's Grain Inspection, Packers and Stockyards Administration that includes two proposed regulations and an interim final rule, the latter of which now is set to become effective Oct. 19.
"We're extremely pleased that the Trump administration has extended the time it has to review this regulation and the public comments on it, which will show the devastating effects this rule would have on America's pork producers," says NPPC President Ken Maschhoff, a pork producer from Carlyle, Ill. "The regulation likely would restrict the buying and selling of livestock, lead to consolidation of the livestock industry — putting farmers out of business — and increase consumer prices for meat."
A notice in tomorrow's Federal Register will indicate USDA is delaying the April 22 effective date for the interim final rule by 180 days and setting a 60-day comment period — from April 12 to June 10 — on whether to further delay or withdraw it. Just days into his presidency, President Trump extended for 60 days the public comment deadline on and Feb. 21 effective date of the Farmer Fair Practices Rules.
"The administration recognizes the importance of this issue to livestock farmers," Maschhoff says, "and it's following through with its pledge to look at regulations that would negatively affect people and the economy. Now we need to withdraw this bad regulation."
NPPC is most concerned with the interim final rule, which would broaden the scope of the Packers and Stockyards Act of 1921 related to using "unfair, unjustly discriminatory or deceptive practices" and to giving "undue or unreasonable preferences or advantages." Specifically, the regulation would deem such actions per se violations of federal law even if they didn't harm competition or cause competitive injury, prerequisites for winning PSA cases.
USDA in 2010 proposed several PSA provisions — collectively known as the GIPSA Rule — that Congress mandated in the 2008 farm bill; eliminating the need to prove a competitive injury to win a PSA lawsuit was not one of them. In fact, Congress rejected such a "no competitive injury" provision during debate on the farm bill. Additionally, eight federal appeals courts have held that harm to competition must be an element of a PSA case.
"Eliminating the need to prove injury to competition would prompt an explosion in PSA lawsuits by turning every contract dispute into a federal case subject to triple damages," Maschhoff says. "The inevitable costs associated with that and the legal uncertainty it would create could lead to further vertical integration of our industry and drive packers to own more of their own hogs.
"That would reduce competition, stifle innovation and provide no benefits to anyone other than trial lawyers and activist groups that will use the rule to attack the livestock industry. For those reasons, we're asking the administration to withdraw the rule."
An Informa Economics study found that the GIPSA Rule today would cost the U.S. pork industry more than $420 million annually — more than $4 per hog — with most of the costs related to PSA lawsuits brought under the "no competitive injury" provision included in the interim final rule.
The NPPC will also take public comments on what to do with the regulation.
North American Meat Institute President and CEO, Barry Carpenter, also expresses appreciation to the Trump administration for delaying the GIPSA interim final rule's effective date. Delaying the interim final rule, which was set to become effective April 22, allows the new agriculture secretary to review the rule and comments submitted in late-March. GIPSA will publish tomorrow a proposed rule seeking comment regarding whether the interim final rule should be permanently withdrawn, among other options.
"The delay is imperative to ensure this damaging rule does not take effect without a careful review by the new administration," says Carpenter. "We are confident that once the new secretary of agriculture takes office, he will recognize what a disaster this rule is for producers, meat packers and processors, retailers and consumers."
The Meat Institute previously submitted comments on the interim final rule, as well as two earlier proposed rules, calling for the agency to abandon all of them.
"Allowing the IFR to become effective would simply line the pockets of trial lawyers, while making our industry less competitive and our livestock producer-partners less profitable," Carpenter says. The interim final rule also is inconsistent with a Presidential Executive Order on reducing regulations and controlling costs, which requires that two regulations must be identified for repeal before a new regulation may move forward.
"Quite simply, neither the IFR nor the previously proposed rules should see the light of day," says Carpenter. "They violate the intent of Congress, numerous court rulings and the administration's desire to reduce regulations and control costs, and they will undermine the meat industry's ability to meet consumer demand. The administration's action delaying the IFR is prudent and warranted."
National Chicken Council President, Mike Brown, joins the chorus applauding the extension of enforcement. "With this extension notice, it is clear the administration has recognized this is a complicated and controversial issue with deep economic consequences for American poultry and livestock producers. … The comments filed have obviously had an impact, and we thank the department for postponing the effective date to allow for a more thorough and meaningful review. We look forward to working with the administration and Congress to resolve this issue during this 'timeout period' of further review."
In comments filed on March 24, the NCC explains in great detail the numerous reasons why the agency's interim final rule and proposed rules are ill-advised, would inflict billions of dollars of economic harm to American agriculture, exceed GIPSA's statutory authority, and represent an arbitrary and capricious abuse of federal regulatory authority.
Subscribe to Our Newsletters
National Hog Farmer is the source for hog production, management and market news
You May Also Like
---