We Care feeds Florida school children
We Care feeds Florida school children
UPDATED VIDEO: Second Harvest Food Bank of Central Florida distributed 56 million pounds of food last year to food-deficient people, but that falls short of meeting the full need.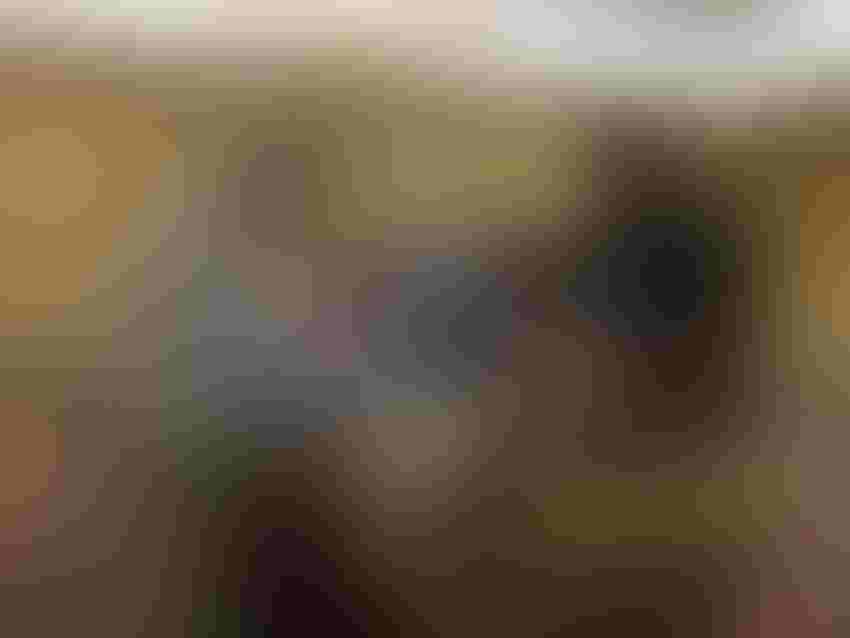 Members of the National Pork Board filled 300 packs of food that will fill the need for school children in the Central Florida area through Second Harvest Food Bank of Central Florida.
National Hog Farmer/Kevin Schulz
We Care principles that U.S. hog producers live every day reached the Sunshine State as National Pork Board members kicked off Pork Forum in Orlando by helping the local community.
Thanks to the efforts of board members, 300 Hi-Five Kids Pack food packs will be sent home with school children for nourishment for a weekend; nourishment that the family may not otherwise have.
Mindy Ortiz, Second Harvest Food Bank of Central Florida, says Second Harvest partners with 560 agencies in the area that helped distribute 56 million pounds of food last year to those in need. The Hi-Five Kids Pack include a pork snack stick, toasted oats cereal, shelf-stable milk, can of Macaroni O's, macaroni and cheese pack, blueberry snack bar, sunflower seeds, peach cup, graham cookies and apple juice. Each of these food packs include three meals.
Though 56 million pounds sounds like a lot, Ortiz says it does not fill the complete need for the food-deficient population in the area. "With the economy the way it is, these families, they are working, but it is hard to make ends meet," she says. "After they get done paying for their mortgage and their bills and their medicines, the first thing that they can cut back on essentially is food. … we're very fortunate to have this event this morning."
NPB President Steve Rommereim was just one of the board members to help stuff the bags. "It's sad that we have to have to do this, but it's a great program and we are happy to help," he says. In this video, Rommereim explains the NPB's involvement in such projects. Ortiz tells of the impact that work that the Pork Board members did will have on the local community.
Subscribe to Our Newsletters
National Hog Farmer is the source for hog production, management and market news
You May Also Like
---