USDA modernizes swine slaughter inspection
USDA modernizes swine slaughter inspection
Legislative Watch: Slaughter inspection update has opposition; limited Japan deal ahead; House keeps government running; Farm Safety Week ends tomorrow.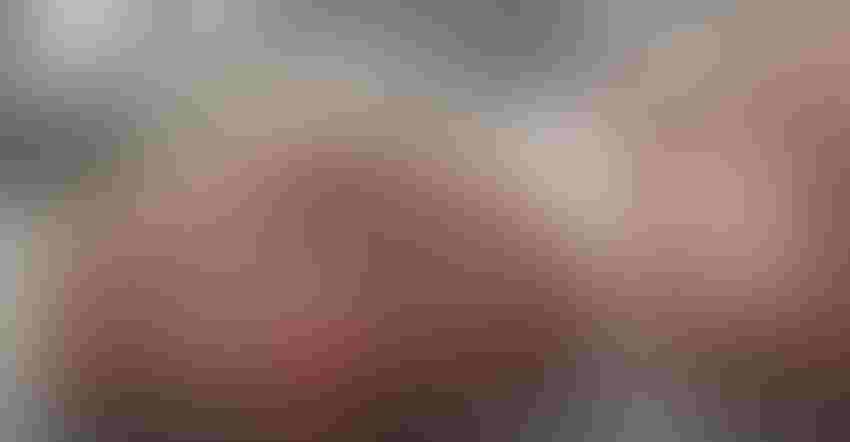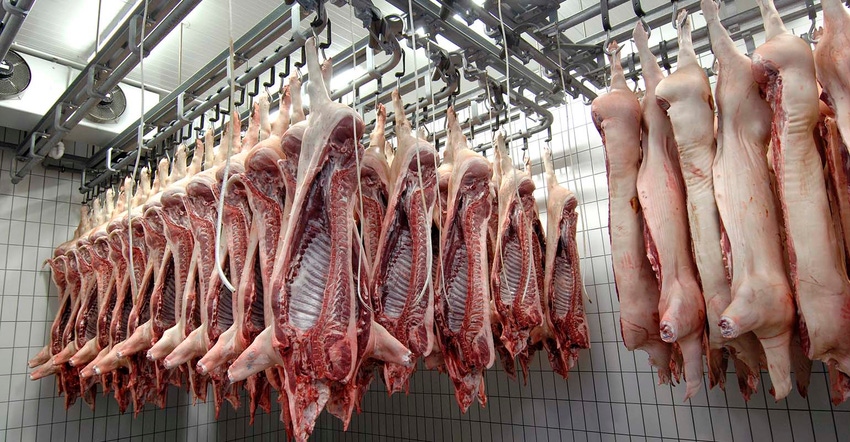 USDA's Food Safety and Inspection Service announces a final rule, the "New Swine Slaughter Inspection System," that will modernize swine slaughter inspection and bring it into the 21st century. This is the first time in over 50 years that the FSIS is modernizing inspection at slaughter facilities for market hogs.
Secretary of Agriculture Sonny Perdue says, "This regulatory change allows us to ensure food safety while eliminating outdated rules and allowing for companies to innovate. The final rule is the culmination of a science-based and data-driven rule making process which builds on the food safety improvements made in 1997, when USDA introduced a system of preventive controls for industry. With this rule, FSIS will finally begin full implementation of that program in swine establishments."
Swine slaughter plants will now have the option to participate in NSIS or continue under the current inspection system. The NSIS is based on a pilot program FSIS initiated more than 15 years ago.
If a plant chooses the NSIS, plant employees will conduct the manual sorting activities for defects in carcasses and parts currently handled by FSIS employees. It will also allow plants to increase line speed. FSIS inspectors will continue to inspect 100% of live animals prior to slaughter and all carcasses after slaughter. The new system should allow FSIS inspectors more time to focus on food safety and animal welfare requirements.
The National Pork Producers Council says, "The U.S. pork production system is the envy of the world because we continuously adopt new practices and technologies, while enhancing safety, quality and consistency. This new inspection system codifies the advancement we have made into law, reflecting a 21st century industry."
The North American Meat Institute says, the NSIS "will allow plants who choose to participate an opportunity for food safety innovation, a benefit to consumers and our industry at large. Under both the new and existing systems, our members' highest priorities are to provide safe products to the public and to ensure the workforce on which they depend, is also safe."
This rule has been debated over the years with opposition from various labor and consumer groups. The United Food & Commercial Workers International Union says, "Increasing pork plant line speeds is a reckless corporate giveaway that would put thousands of workers in harm's way as they are forced to meet impossible demands." The Animal Defense Fund says, "The USDA violated federal law in finalizing this rule, acting contrary to the mountain of evidence before demonstrating the rule's dangers, and flouting humane slaughter and meat inspection laws. The USDA also failed to conduct any environmental review for an action that is sure to increase pig raising and slaughtering nationwide, further amplifying the already significant pollution caused by pig slaughterhouses."
Others opposed to the new inspection program include Food and Water Watch, Consumer Federation of America and the American Society for the Prevention of Cruelty to Animals.
The NSIS will take affect 60 days after it is published in the Federal Register. Eligible facilities will have 180 days to notify the USDA of their plans to operate under the new inspection program.
Trump informs Congress of limited Japanese trade deal
President Trump informed Congress this week that he intends to initiate trade negotiations with Japan on a United States-Japan Trade Agreement. Trump and Japanese Prime Minister Shinzo Abe are expected to sign an agreement next week during the United Nations General Assembly meeting in New York City.
The two countries are working on a limited trade agreement that will not need Congressional consideration. The agreement that is currently being drafted is likely to be confined to a few sectors or products. The United States is focusing on lower tariffs for American agricultural products exported to Japan, especially pork, beef, dairy and wheat. This would allow U.S. agriculture to gain some of the same access that would have happened under the Trans-Pacific Partnership.
If an agreement is finalized, then the administration plans to continue negotiations with Japan on a comprehensive trade agreement that would take Congressional approval.
House passes CR to keep government running
With only 10 days left in Fiscal Year '19 and the Senate not having passed a Fiscal Year '20 appropriations bill, the House of Representatives passed a continuing resolution that will keep the federal government running through Nov. 21.
The CR replenishes the USDA's borrowing authority under the Commodity Credit Corp. which will allow the USDA to continue to make Market Facilitation Program payments to farmers. The legislation requires the USDA to provide estimates for its MFP payments, an analysis of the trade damages used to determine the payments and which foreign-owned companies received payments.
The Senate plans to consider a CR next week.
The Senate Appropriations Committee passed the Fiscal Year '20 agriculture appropriations bill yesterday. The bill provides $23.1 billion in discretionary funding for the USDA and the Food and Drug Administration. This is $58 million greater than Fiscal Year '19 and $4.1 billion more than the administration's request.
The bill provides additional funding for research and conservation and rejects President Trump's request to eliminate PL-480 and McGovern-Dole International Food for Education Program. It also provides funding that will allow the USDA to move the Economic Research Service and National Institute of Food and Agriculture to Kansas City. The House bill does not provide funding for the move.
Farm Safety Week ends Saturday
President Trump declared the week of Sept. 15-21 as "National Farm Safety Week." This year's theme is "Shift Farm Safety into High Gear."
Secretary of Agriculture Sonny Perdue says, "Farming is not always the safest profession and it is our responsibility to continue to improve workplace safety and pursue initiatives that create healthier work environments. They must also have access to innovative technologies and production practices to protect themselves and their employees."
According to the Bureau of Labor Statistics, 581 workers in agriculture and related industries died from a work-related injury in 2017, making agriculture one of the most dangerous professions in the United States.
The third week of September has been declared National Farm Safety Week since 1944.
Source: P. Scott Shearer, who is solely responsible for the information provided, and wholly owns the information. Informa Business Media and all its subsidiaries are not responsible for any of the content contained in this information asset.
Subscribe to Our Newsletters
National Hog Farmer is the source for hog production, management and market news
You May Also Like
---