USDA announces awards to expand meat processing
USDA announces awards to expand meat processing
Legislative Watch: $115 million in federal funds; Bipartisan bill fights against food system cyberattacks; New WOTUS rule to be released in next two months.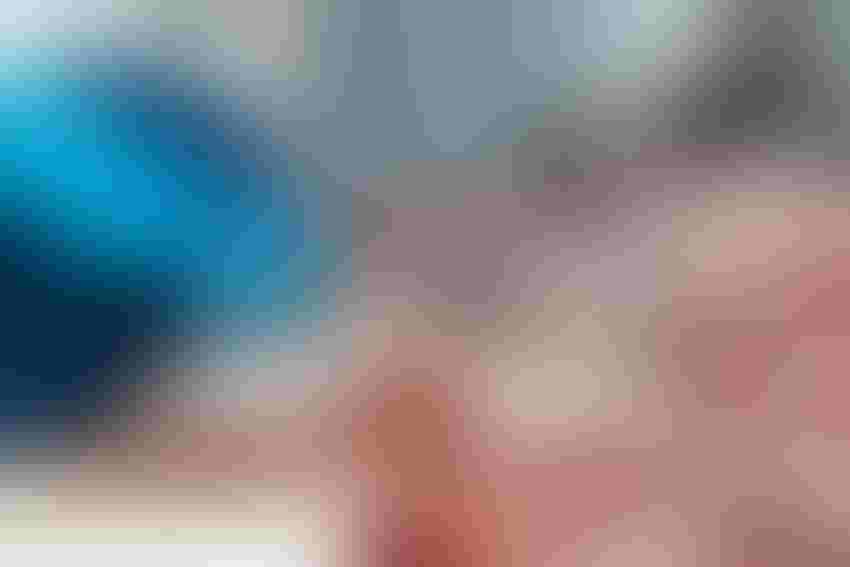 At an agriculture roundtable in Des Moines, Iowa, USDA Secretary Tom Vilsack announced $115 million in federal funds to help expand independent meat and poultry processing capacity. The funds will be provided to 15 businesses through the Meat and Poultry Processing Expansion Program and Meat and Poultry Intermediary Lending Program.
"While American farmers and ranchers have been responding to the demand to produce more, their communities have struggled to see their share of the benefits," Vilsack said. "USDA is committed to championing meat and poultry processors, increasing competition and lowering costs for working families."
MPPEP was created by the American Rescue Plan Act, passed early in the Biden administration to respond to the COVID-19 pandemic. It has awarded $171 million in the current fiscal year. MPILP has awarded $186 million this fiscal year. This week's awards were made to businesses in Colorado, Connecticut, Georgia, Indiana, Iowa, Maryland, Massachusetts, Michigan, Minnesota, Montana, New York, North Dakota, Ohio, South Dakota, Tennessee, Texas and Wisconsin.
Bipartisan bill fights against food system cyberattacks
Representatives Zach Nunn (R-Iowa) and Don Davis (D-N.C.) introduced a bill this week to combat cyberattacks on America's food supply. The Congressmen, both members of the House Agriculture Committee, coauthored the Cybersecurity in Agriculture Act to create "a national cybersecurity network to identify and mitigate cyber vulnerabilities within the food and agriculture industry."
When announcing the legislation, the Congressmen noted that agriculture is one of the top 10 industries targeted by cybercriminals. Meat packers and grain elevators have been forced to temporarily shut down production and pay millions of dollars of ransom to hackers from Russia and elsewhere in recent years. The bill would create Regional Agriculture Cybersecurity Centers to conduct research on cybersecurity systems, develop a security operations center for the agriculture sector to analyze cybersecurity threats, and develop cybersecurity tools for the agricultural sector.
"Just one cyberattack could cripple our food supply. Recent cyberattacks have shut down food processing plants, targeted grain cooperatives during harvest, and put our food supply at risk. Our farmers and producers are vulnerable," Rep. Nunn said. "The Cybersecurity in Agriculture Act will utilize resources at our nation's leading agriculture educational institutions, like Iowa State University, to help better protect Iowa's agricultural industry against nefarious actors."
Representative Davis said, "The bipartisan Cybersecurity in Agriculture Act is critical to protecting our food supply from cyberattacks. With agriculture being a top target, we must act to safeguard our farmers and the stability of our food system."
New WOTUS rule to be released in next two months
After suffering a major loss at the U.S. Supreme Court last month in the Sackett v. EPA case, the Biden administration announced plans to issue a revised Waters of the United States rule by the end of the summer. In Sackett, the Court ruled in favor of an Idaho couple who had filled in a lot to build a house. EPA claimed the land was a wetland and sued the Sacketts, but the court ruled 5-4 to pare back federal government jurisdiction to only those waters with a "continuous surface connection" to waters of the United States.
Immediately after the Supreme Court's decision was handed down, American Farm Bureau Federation President Zippy Duvall said, "The EPA clearly overstepped its authority under the Clean Water Act by restricting private property owners from developing their land despite being far from the nearest navigable water. The justices respect private property rights. It's now time for the Biden administration to do the same and rewrite the Waters of the United States rule. Farmers and ranchers share the goal of protecting the resources they're entrusted with, but they deserve a rule that provides clarity and doesn't require a team of attorneys to properly care for their land."
In a prepared statement this week, EPA said that it is working with the U.S. Army Corps of Engineers to interpret "waters of the United States" in a manner "consistent with the U.S. Supreme Court's May 25, 2023 decision." The agencies committed to releasing a revised rule on or before Sept. 1.
Subscribe to Our Newsletters
National Hog Farmer is the source for hog production, management and market news
You May Also Like
---