USDA aid package is welcomed news for producers
USDA aid package is welcomed news for producers
NPPC commends administration for providing assistance to America's farmers suffering from the ongoing trade disputes with China, Mexico and other nations.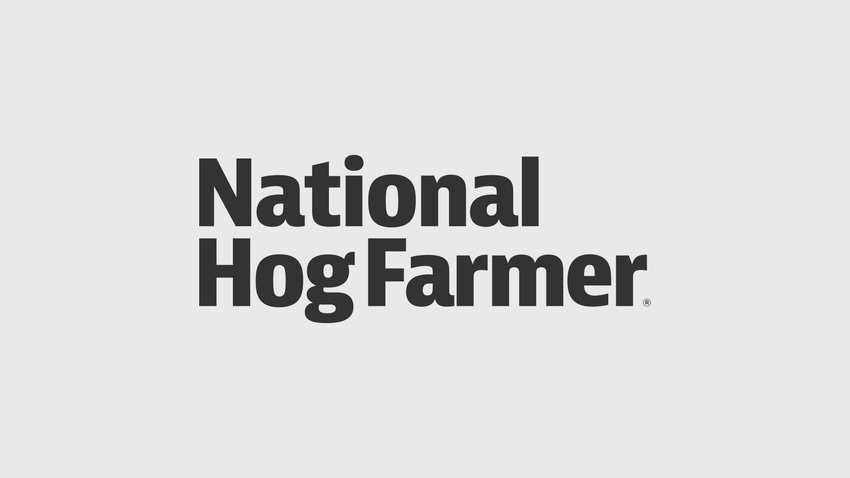 U.S. Secretary of Agriculture Sonny Perdue today announced details of actions the USDA will take to assist farmers in response to trade damage from unjustified retaliation by foreign nations. President Donald J. Trump directed Perdue to craft a short-term relief strategy to protect agricultural producers while the administration works on free, fair and reciprocal trade deals to open more markets in the long run to help American farmers compete globally. As announced last month, USDA will authorize up to $12 billion in programs, consistent with our World Trade Organization obligations.
"Early on, the president instructed me, as Secretary of Agriculture, to make sure our farmers did not bear the brunt of unfair retaliatory tariffs. After careful analysis by our team at USDA, we have formulated our strategy to mitigate the trade damages sustained by our farmers. Our farmers work hard, and are the most productive in the world, and we aim to protect them," Perdue says.
These programs will assist agricultural producers to meet the costs of disrupted markets.
• USDA's Farm Service Agency will administer the Market Facilitation Program to provide payments to corn, cotton, dairy, hog, sorghum, soybean and wheat producers starting Sept. 4. An announcement about further payments will be made in the coming months, if warranted.
• USDA's Agricultural Marketing Service will administer a Food Purchase and Distribution Program to purchase up to $1.2 billion in commodities unfairly targeted by unjustified retaliation. USDA's Food and Nutrition Service will distribute these commodities through nutrition assistance programs such as The Emergency Food Assistance Program and child nutrition programs.
• Through the Foreign Agricultural Service's Agricultural Trade Promotion Program, $200 million will be made available to develop foreign markets for U.S. agricultural products. The program will help U.S. agricultural exporters identify and access new markets and help mitigate the adverse effects of other countries' restrictions.
"President Trump has been standing up to China and other nations, sending the clear message that the United States will no longer tolerate their unfair trade practices, which include non-tariff trade barriers and the theft of intellectual property. In short, the president has taken action to benefit all sectors of the American economy — including agriculture — in the long run," says Perdue. "It's important to note all of this could go away tomorrow, if China and the other nations simply correct their behavior. But in the meantime, the programs we are announcing today buys time for the President to strike long-lasting trade deals to benefit our entire economy."
Watch a video message below from Secretary Perdue regarding today's announcement.
Producers welcome help but want end to trade disputes
The National Pork Producers Council commended the Trump administration for providing assistance to America's farmers suffering from the ongoing trade disputes with China, Mexico and other nations.
The USDA aid package includes a nearly $559 million purchase of pork for federal nutrition assistance and child nutrition programs, $200 million for developing foreign markets for U.S. agricultural products and some direct payments to farmers, including pork producers. They would receive $8 per hog based on 50% of the number of animals they owned on Aug. 1.
"True to his word that he would have our backs, President Trump today demonstrated his commitment to America's farmers, including pork producers, by giving us some relief from the financial hit we've taken from retaliatory tariffs from some of our biggest trading partners," says NPPC President Jim Heimerl, a hog farmer from Johnstown, Ohio.
U.S. pork exports to China are down significantly for the year, with the value falling by 9% through June. The drop has come mostly because of the 50% additional tariff that country imposed in response to U.S. duties on Chinese steel and aluminum imports and on other goods over China's theft of intellectual property and its forced transfers of U.S. technology. Exports to Mexico are down slightly. In June, it put a 10% tariff on U.S. pork in response to U.S. tariffs on Mexican steel and aluminum imports; the duty increased to 20% on July 5.
"While we're grateful and commend the administration for its action to help us," Heimerl says, "what pork producers really want is to export more pork, and that means ending these trade disputes soon."
In addition to continuing to press for a swift resolution to the trade wars, NPPC is asking the White House and congressional lawmakers to approve public-policy initiatives that would buoy pork producers, including ones that would:
• Establish and fully fund a foot-and-mouth disease vaccine bank.
• Prohibit states from regulating agricultural production practices outside their borders.
• Reform the visa system to address an agricultural labor shortage.
• Give USDA oversight of lab-produced cultured protein and gene editing in livestock.
NPPC also is urging the administration to quickly conclude talks on a new trade agreement with Mexico, reiterating its priorities of maintaining the zero-tariff rate on pork traded with that country and of lifting the tariffs on steel and aluminum from Mexico so it will drop its retaliatory tariffs on U.S. pork and other products. (The United States and Mexico today announced agreement on a framework for a new trade deal.)
"Pork producers and others in agriculture have been patriots and very patient as the administration rightfully realigns trade policy to make sure our trading partners play by the rules, to ensure that there's free, fair and reciprocal trade," says Heimerl.
Sources: USDA, National Pork Producers Council
Subscribe to Our Newsletters
National Hog Farmer is the source for hog production, management and market news
You May Also Like
---