Unpacking the Prop 12 conundrum
Unpacking the Prop 12 conundrum
NPPC mapping out the future as compliant global competitors ready to capitalize.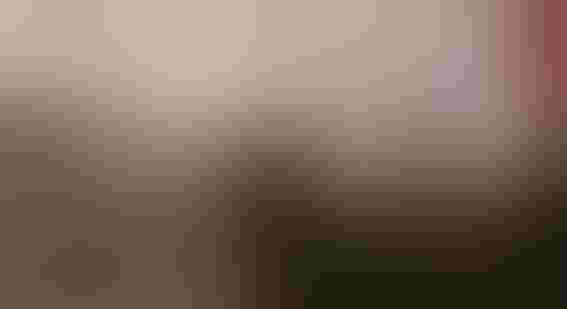 California's Prop 12: it's not good for pigs, it's not good for producers, and it's certainly not good for consumers, Scott Hays, president of National Pork Producers Council, told the press during the opening day of the 2023 World Pork Expo, being held in Des Moines, Iowa, this week.
Despite a "disappointing" ruling, Hays said even the U.S. Supreme Court agreed the issue is a problem. "So, we will continue to work on that problem," he added.
For now, NPPC is focused on working with the California Department of Food and Agriculture (CDFA) to ensure a smooth transition that will keep product flowing into California.
We're worried about our consumers out there, but we're also needing to keep product moving for our producers," he said.
And while some have chalked it up to just another bad regulatory move by California, Maria Zieba, vice president of international affairs for NPPC, warned that the size of California population and consumption "cannot be underestimated."
California currently consumes about 15-16% of U.S. pork consumption, making it "a very large market," Hays pointed out.
Beyond that, and something that hasn't been mentioned as much, Zieba said Prop 12 "is creating a great opportunity for our competitors to compete in California."
She said she has been informed by some global competitors that they can comply with the new rule and are "just waiting for the auditors."
"It is a real shame that in the United States of America, there's a possibility that you are going to have foreign markets and foreign producers have better market access into a State in the United States," she said. "If California voters knew the impacts that it's going to have not only on the availability of product within California, but also the sustainability of having to move product internationally to California, I think they would have voted a little differently."
Further, the impacts will be felt beyond U.S. borders as Zieba said an integrated supply chain has Canadian and Mexican producers and government officials "quite concerned." Over the past couple years, the Canadian government and producers have been active in the process, filing comments to the CDFA as well an amicus brief to the U.S. Supreme Court.
"I think everyone is concerned given the impacts outside the borders," Zieba said.
Many have suggested exporting excess supply created by Prop 12 as an option for the U.S. pork industry, but both Hays and Zieba said current market conditions make that an uphill battle.
"It would be a challenge right now to get that much product through the export channels with some of the trade barriers that we face," Hays said.
As for a longer-term strategy, NPPC said it plans to work with Congress on the issue.
"We're not positive what that's going to look like," Hays said. "We know we have to protect producers' freedom to farm. If producers have choices, then consumers will have choices. We can't put all producers in one box and say, 'you have to produce it this way.'"
Hays said it has always been his farm's goal to raise a high-quality, low-cost protein source, but "there are forces outside of agriculture that are continuing to raise our costs, which raises the cost of our products."
He continued: "The poor don't get as much, or as high-quality, protein as they would like every time that happens. It's morally wrong to do that, especially when it's something like Prop 12 that's not good for the pigs. It's just added costs is all it is, and that hurts people, real people, poor people."
The industry has always figured out how to keep going, and it will do that again, Hays said, even as the industry faces the worst losses in 25 years. 
"We continue to figure out how to drive costs down. We're in the commodity business; we don't get to pass those costs on. We have to figure out how to do it better, how to do it cheaper every day, without compromising quality or animal care," Hays said.
Subscribe to Our Newsletters
National Hog Farmer is the source for hog production, management and market news
You May Also Like
---