U.S.-Japan trade negotiations begin
U.S.-Japan trade negotiations begin
Legislative Watch: U.S. and Japan talking; EU approves trade talks; ag gains under USMCA; Tunisia open to beef, poultry; more Census stats.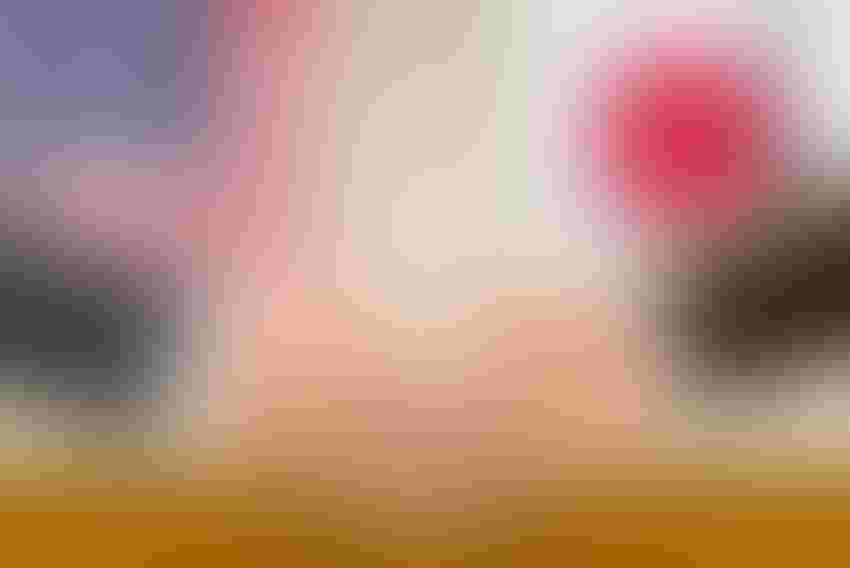 The United States and Japan started negotiations this week on a new trade agreement between the two countries. U.S. Trade Representative Bob Lighthizer and Japanese Minister of Economy Revitalization Toshimitsu Motegi met for two days and announced they would be meeting again in the near future.
The USTR, in a release after the meetings, says, "The United States and Japan discussed trade issues involving goods, including agriculture, as well as the need to establish high standards in the area of digital trade."
Without a trade agreement with Japan, U.S. agriculture is finding itself to be at a serious disadvantage by competing regional and bilateral agreements that Japan has already including the Comprehensive and Progressive Agreement for Trans-Pacific Partnership and the European Union-Japan Economic Partnership Agreement.
Japan is the fourth largest market for U.S. agricultural exports with sales of $13 billion in 2018.
EU approves moving forward with U.S. trade talks
The European Council approved mandates for the European Union to begin negotiations with the United States on a trade agreement. The EU would limit the negotiations to the elimination of tariffs on industrial goods. It would not include agriculture in the negotiations which is a major problem for the administration, key Congressional members and U.S. agriculture.
Sen. Chuck Grassley (R-IA), chairman of the Senate Finance Committee, says, "Elimination of industrial tariffs and non-tariff barriers only get us part of the way there, especially when we face major barriers to agricultural trade in the E.U. Agriculture is a significant piece of the global economy and it simply doesn't make sense to leave it out. Any deal that eliminates tariffs will need to get congressional approval. Bipartisan members of the Senate and the House of Representatives have voiced their objections to a deal without agriculture, making it unlikely that any such deal would pass Congress."
President Trump has threatened to impose tariffs on auto and auto parts if agriculture is not included in the trade negotiations.
The EU warned that it would pull out of the negotiations if the president puts tariffs on imported cars and auto parts and the tariffs on steel and aluminum must be lifted before the conclusion of the negotiations.
Ag gains under USMCA
The International Trade Commission released its long-awaited report, "U.S.-Mexico-Canada Trade Agreement: Likely Impact on the U.S. Economy and On Specific Sectors," that provides an analysis of the likely impact the USMCA would have on the U.S. economy and various sectors.
The report estimates that the USMCA would have a positive impact on U.S. trade with exports to Canada increasing by $19.1 billion (5.9%) and a $14.2 billion (6.7%) increase to Mexico. U.S. imports from Canada would increase by $19.1 billion (4.8%) and $12.4 billion (3.8%) from Mexico. It estimates U.S. gross domestic product would increase by $68.2 billion by the sixth year after the agreement takes effect and employment would increase by 176,000 jobs.
U.S. agricultural and food exports would increase by $2.2 billion (1.1%) when all USMCA provisions are fully implemented. The report found that the USMCA would "lead to small increases" in U.S. dairy, poultry meat, eggs, egg-containing products, wheat and alcoholic beverage exports to Canada. At the same time Canadian dairy, sugar and sugar-containing products would gain through increased access to the United States.
The ITC report is required under the Trade Promotion Authority before Congress can consider a trade agreement.
Tunisia opens for U.S. beef, poultry and eggs
USTR and USDA announce that Tunisia will now allow imports of U.S. beef, poultry and egg products. The USDA is estimating Tunisia will initially import $5 million to 10 million of beef, poultry and egg products.
The United States in 2018 exported $26 million of agricultural products to Tunisia with 90% being corn, soybeans, or corn and soybean products.
2017 Ag Census continued
The following are additional findings from the 2017 Census of Agriculture. It shows the average farmer is getting older by over one year compared to the 2012 Census. Also, there was an increase in the number of hog operations and a continuing decline in dairy farms, but with increased production, since the last Census.
There were 64,871 operations with hog sales in 2017, an increase of nearly 9,000 since the 2012 Census.

The number of dairy farms decreased by more than 17%, but milk sales increased by 4%.

The average age of all producers is 57.5, up 1.2 years from 2012.

The number of producers who have served in the military is 370,619, or 11% of all. They are older than the average at 67.9.

There are 321,261 young producers age 35 or less on 240,141 farms. Farms with young producers making decisions tend to be larger than average in both acres and sales.

More than any other age group, young producers make decisions regarding livestock, though the difference is slight.

One in four producers is a beginning farmer with 10 or fewer years of experience and an average age of 46.3. Farms with new or beginning producers making decisions tend to be smaller than average in both acres and value of production.

Thirty-six percent of all producers are female and 56% of all farms have at least one female decision maker. Farms with female producers making decisions tend to be smaller than average in both acres and value of production.

Female producers are most heavily engaged in the day-to-day decisions along with record keeping and financial management.

Local sales: over 30,000 farms sold directly to consumers with sales of $2.8 billion and nearly 29,000 sold to retail outlets, institutions and food hubs.
Source: P. Scott Shearer, who is solely responsible for the information provided, and wholly owns the information. Informa Business Media and all its subsidiaries are not responsible for any of the content contained in this information asset.
Subscribe to Our Newsletters
National Hog Farmer is the source for hog production, management and market news
You May Also Like
---