U.S.-China trade war escalates
U.S.-China trade war escalates
UPDATED: Legislative Watch: China trade war heating up; ag trade package coming soon; USDA ups ASF defense; slow planting season; USDA nominees get committee nod.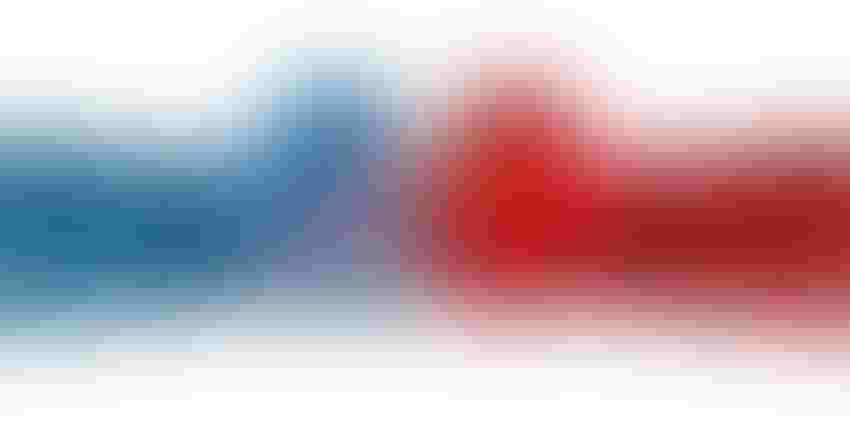 Tariff Agreement — U.S., Canada and Mexico
President Trump announced today the U.S. has agreed to lift its tariffs on steel and aluminum imports from Mexico and Canada.  In return, Mexico and Canada agreed to adopt tougher monitoring and enforcement measures to prevent Chinese steel and aluminum from being shipped to the U.S. through their countries.  This should provide a pathway for Mexico and Canada to drop their retaliatory tariffs.
The U.S. wanted Mexico and Canada to agree to quotas on steel and aluminum but was roundly dismissed by both countries.
This should help in the efforts to pass USMCA.  A number of Senators and Congressmen had let it be known they would not even consider USMCA as long as the tariffs were in place.
No end in sight for China-U.S. trade war
The trade war between the United States and China continues to escalate with no end in sight. China announced that effective June 1 it was increasing the tariff on $60 billion of U.S. goods from 10% to 25%. China's Ministry of Finance announced the 25% tariff will apply to 2,493 U.S. products, with other goods subject to tariffs of 5% to 20%. This action taken by China follows President Trump's decision to raise tariffs from 10% to 25% on $200 billion of Chinese goods.
The increase in Chinese tariffs will affect food products, alcoholic drinks, consumer goods, chemicals, manufacturing products, etc. U.S. casings and stomachs will see a tariff increase from 10% to 25%. According to U.S. Meat Export Federation, "the total duty rate for U.S. hog casings and stomachs entering China will be 55% (normal rate of 20% plus 10% plus additional 25%) and for sheep casings the rate will be 53% (normal rate of 18% plus 10% plus additional 25%)." The current duties on U.S. pork and beef will remain at the current level — 62% for pork and 37% for beef.
On Monday, the U.S. Trade Representative released a list of over $300 billion of Chinese products the United States is considering placing tariffs on of 25%. On June 17, the USTR will hold a public hearing and accept written comments regarding the proposed new tariffs. Once these tariffs go into effect, the United States will have placed tariffs on nearly all Chinese exports to the United States.
U.S. and China trade negotiators are expected to meet again in Beijing for another round of negotiations, but no date has been set. President Trump and President Xi are expected to meet June 28-29 during the G-20 summit in Japan.
Ag trade package soon
President Trump says he would provide another aid package to farmers to help offset the economic damage agriculture has incurred because of the trade war with China. USDA officials are saying the new agricultural trade package to help farmers will be soon. Indications are the next aid package could be $15 billion to $20 billion including direct payments to farmers and a commodity purchase program. Similar to the first package.
Secretary of Agriculture Sonny Perdue told reporters this week, USDA is looking at possible changes in the way the payments were made under the Market Facilitation Program. The National Corn Growers Association let it be known of their dissatisfaction with the one cent per bushel that corn farmers received under the first aid package. This week the NCGA says, "A penny didn't cut it then and won't cut it now."
As the trade wars continue and with no new trade agreements in sight, the patience of producers is running thin. The common theme is "trade not aid."
USDA enhances ASF efforts
The USDA is implementing a surveillance plan to increase its efforts in dealing with African swine fever. ASF testing is being added by the USDA to its classical swine fever surveillance.
According to the USDA, "The surveillance effort will test samples from high-risk animals, including sick pig submissions to veterinary diagnostic laboratories; sick or dead pigs at slaughter; and pigs from herds that are at greater risk for disease through such factors as exposure to feral swine or garbage feeding."
Also, the USDA will be working with state and federal partners to identify and investigate incidents involving sick or dead feral swine to determine if they should be tested for ASF.
Crop planting behind schedule
The USDA's latest "Weekly Crop Progress" report found that corn and soybean plantings were behind schedule. Corn planting was 30% complete. This compares to 62% last year and a five-year average of 69%. Soybean planting stood at 9% compared to 35% last year and a five-year average of 26%.
Senate ag committee approves USDA nominees
The Senate Committee on Agriculture, Nutrition and Forestry approved three USDA nominees this week: Mindy Brashears, undersecretary for Food Safety; Scott Hutchins, undersecretary for Research, Education and Economics; and Naomi Earp, assistant secretary for Civil Rights.
The Senate Agriculture Committee approved the nominations last Congress, but the Senate never considered them. Thus, President Trump nominated them again.
Source: P. Scott Shearer, who is solely responsible for the information provided, and wholly owns the information. Informa Business Media and all its subsidiaries are not responsible for any of the content contained in this information asset.
Subscribe to Our Newsletters
National Hog Farmer is the source for hog production, management and market news
You May Also Like
---