Tweaking Aids Producer's Survival
Tweaking Aids Producer's Survival
Bill Tentinger, 63, laughs heartily when he thinks back to an interview he did earlier this year, when he expressed some doubt about the survival of his small hog operation in northwest Iowa.When Iowa Pork Producers Association (IPPA) officials heard about it, they were surprised that he would speak so openly about his possible fate.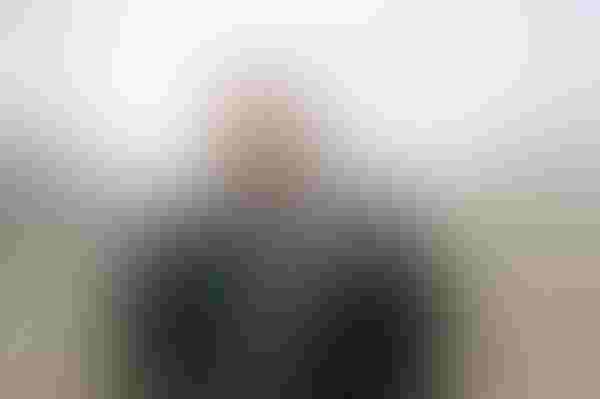 Bill Tentinger, 63, laughs heartily when he thinks back to an interview he did earlier this year, when he expressed some doubt about the survival of his small hog operation in northwest Iowa.
When Iowa Pork Producers Association (IPPA) officials heard about it, they were surprised that he would speak so openly about his possible fate.
In representing IPPA at a drought task force meeting last summer, Tentinger boldly told Iowa Gov. Terry Branstad that the lengthy drought had endangered small, independent pork producers such as himself, which represent the backbone of the state's agricultural economy.
Tentinger, IPPA president, later clarified that pork producers, unlike others in agriculture, don't receive direct help when there's a drought or when hog prices take a nosedive.
Both issues pummeled pork producers in 2012. But surprisingly, Tentinger and IPPA Executive Director Rich Degner received virtually no distress phone calls about producers' plight.
Tentinger, who farms about 2,000 acres of owned and rented land around Le Mars, IA, says it appears that producers were better prepared and have shown unusual resilience during this current economic downturn.
"I think all year there has been some optimism that there was light at the end of the tunnel and there wasn't another train coming," he explains. "I think people were probably better situated than we thought, maybe had some cheaper corn bought or booked, maybe had some cheaper soybean meal bought and were blending it, and were probably better input buyers and (hog) marketers with better staying power than we thought.
"People see this as a short-term crisis, that we need to get to the next crop, and then it will get better. With May-June hog futures hanging right at the $100 figure (in early December), and it looking like there are pricing opportunities into July for hogs and maybe even into the fourth quarter of 2013 to lock in some breakeven prices, those markets are helping us too," Tentinger says.
Tweaking Production
To improve efficiency and survivability in his operation during the downturn, Tentinger has embarked on a number of proactive steps to keep his sow herd viable.
Last summer, he closely scrutinized each sow's performance and cut his sow herd from nearly 400 sows down to 350. If they were not carrying their weight for any reason — not breeding back, not settling, producing small litters — they were culled. This got rid of some big sows that ate a lot of feed but were underperformers.
Tentinger says he will be reluctant to make any other cutbacks in order to improve sow herd efficiency.
Despite the high cost of feed, he refuses to switch feed ingredients or compromise the quality of their rations. His sow diet supplies ingredients listed at the top of the National Research Council's recommendations, which he calls the "Cadillac diet."
He shuns dietary substitutes like distiller's dried grains with solubles (DDGS) in sow diets. "I tried them a number of years ago and I had nothing but grief with them. I couldn't get sows settled or bred and just couldn't figure out whether it was a seasonal thing or not."
He reminds that DDGS are a byproduct of fermented corn to make ethanol. "If there are any toxins, mycotoxins or molds present in that corn kernel, when it goes through fermentation, it's going to make that problem bigger in the DDGS." The same is true of feeding soy hulls. Either way, moldy feed causes trouble getting sows and gilts to cycle.
DDGS can be safely fed in a finishing diet, but he believes they're too risky for the breeding herd.
Five miles west of Tentinger's farm is Le Mars, the ice cream capital of the world and headquarters of Blue Bunny ice cream. They have semi-loads of spoiled ice cream bars available that could be used as alternative feed ingredients, but Tentinger's not interested.
"Your operation has to be set up to handle and feed those alternative products," he says. "You need to know the value of what you are feeding and, in the end, you are probably not going to save much in feed costs." Toll mills aren't interested in dealing with those products either, he adds.
Instead, he monitors feed particle size closely and plans to begin pelleting nursery diets to improve feed efficiencies. When his local feedmill delivered coarse-ground feed, Tentinger called them on it. He wants sow feed ground to particle sizes of 800 to 1,000 microns and nursery and finishing diets at 500 to 750 microns. The challenge for the average, independent producer is finding a local mill that will provide different feed micron settings, he says.
"I know a couple of mills that offer two micron setting options — one for nursery and finishing diets and another for sow diets. But in northwest Iowa, it is hard to find feedmills that are actually set up for sow diets because there are not that many sow operations left," he remarks.
Immunizations are another area where it doesn't pay to cut corners, but it does pay for a smaller producer who doesn't have volume-buying clout to search for bargains, he says. Tentinger works with Spencer (IA) Ag Center to help spot deals on pharmaceuticals.
His herd has stayed healthy despite living in hog-dense northwest Iowa where pig and market hog trucks continually rumble down nearby County Road 30. Porcine reproductive and respiratory syndrome (PRRS) has made a few appearances in his sow barns over the years, the latest break occurring last August/September. The break turned out to be a minor mutation of a previous PRRS strain. Some sows aborted their litters and a number of them continue to struggle with producing sizeable litters. This has added to his challenge to produce acceptable pig flows after reducing sow inventory.
Pig Flows
Tentinger Farms is a farrow-to-finish operation, with farrow-to-wean production at the home site and retained ownership through separate-site nurseries and contract finish barns.
Thirteen-pound pigs leave the farm at 19 days of age to fill one nursery. Several weeks later, the next group of batch-farrowed pigs travel to a second nursery. Pigs stay at the nurseries for about 50 days, then they are moved to one of a handful of contract finishers.
Tentinger is also a partner in a second custom-feeding venture that sources weaned pigs from Manitoba that are finished in the Le Mars area. Each of five producers gets 1,300 pigs every fifth week. After seeing a number of their sow herds liquidate due to negative margins, pork industry leaders in Manitoba are questioning whether their remaining sow inventory is worth saving, he explains.
Tentinger is concerned that further losses of Canadian sows could endanger the pig source that he and other independent Iowa producers rely on to fill nurseries and finishers.
"If we lose the Canadian sow herd, Iowa's pork industry will be in trouble," he declares. As it is, a half-dozen sow farms in Plymouth County have shut their doors in the last three years, continuing the growing trend of declining sow numbers in Iowa.
"There are a lot of sow herds in Iowa that are one PRRS break away from throwing in the towel," he observes.
Securing Grain Supply
The drought cut Tentinger's corn crop by about 25% in 2012. "Our farms in this area were normal, running 200 bu./acre. But production on some of our cropland 15-20 miles west of Le Mars went off a cliff. Those farms are short on yield. Consequently, my bins are not as full.
"Normally, I would take corn to the feedmill, but this year I don't have enough supply to do that," he says.
And subsoil moisture that helped supply nutrients for this year's corn crop has not been replenished to date. If the drought continues into the next growing season, "the corn market is going to be nuts," he predicts.
To compensate for his limited grain supply and guarantee future supply, Tentinger has decided to "shut the door" on his four grain bins and buy corn as he needs it.
"So far I have not fed any of my 2012 corn crop — and I don't intend to. I am keeping it so that next summer I am not going to have to pry it out of somebody's hands who has bid up the price or not know where the supply is going to come from," he says.
Tentinger says he's paid from $7.30 to $7.60/bu. for corn on the open market and has booked corn supplies all the way into July, averaging under $7.50/bu.
He also booked soybean meal in advance into the middle of next year, securing supplies at $450/ton, which he considers a "Christmas gift" compared to earlier prices of $500/ton and up.
Farewell Speech
Tentinger will be giving his "exit speech" later this month as he concludes his IPPA presidency, culminating eight years of service to the organization.
His year as president has been one of highs and lows and unprecedented drought that has dashed hopes. In 2012, sometimes hog markets were better than anticipated, but grain markets trended higher than expected, too. The silver lining is that analysts suggest the downturn will be shorter than anticipated, possibly returning to profitability as soon as February — but definitely by early May, he says. Then it depends on the weather to secure a bountiful harvest for 2013, he says.
In 43 years of marriage to Joan and life on the farm, there have been plenty of challenges, especially in the early 1980s, but also in other years, including 2012, when talk of his departure from the industry proved premature.
"I always tell everybody that this is the way I've always operated and I am still here, so I must be doing something right," Tentinger says with a chuckle.
Subscribe to Our Newsletters
National Hog Farmer is the source for hog production, management and market news
You May Also Like
---