Trump's budget proposes major cuts in ag
Trump's budget proposes major cuts in ag
Legislative Watch: Trump's budget thumps ag programs, and agriculture groups sound off in opposition to the cuts; USTR seeks NAFTA comments.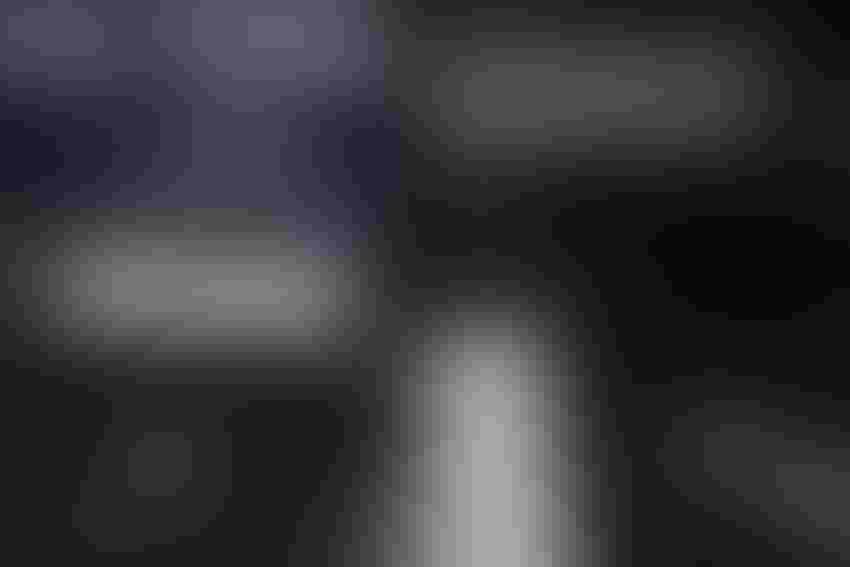 Stacks of President Donald Trump's Fiscal Year 2018 budget proposal are seen during a photo availability May 23, 2017, on Capitol Hill in Washington, D.C. President Trump has sent his Fiscal Year 2018 budget proposal request to Congress.
Getty Images/Alex-Wong
Some of the largest cuts in President Trump's Fiscal Year '18 budget are in USDA programs. The budget proposes cuts of $46.54 billion for agricultural programs over the next 10 years with the largest cut of $38 billion coming from farm supports, especially the crop insurance program.
Other major cuts include conservation, trade and rural development programs. However, the largest cut in USDA's budget is the Supplemental Nutrition Assistance Program (food stamps) which would be cut by $193 billion over 10 years. The budget will reduce USDA's workforce by 5.5% or 5,263 with the largest reduction in rural development. This budget is a reflection of a number of positions from the Heritage Foundation who over the years has proposed phasing out commodity programs and ending revenue insurance. The proposed cuts and change in policy will take Congressional action.
The budget proposes cutting $29 billion over 10 years from crop insurance. This would be achieved by capping premium subsidies at $40,000 per farmer, imposing a means test on the subsidy recipients, and eliminate the Harvest Price Option on revenue policies. Producers with an adjusted gross income of $900,000 would not be eligible for insurance premium subsidies. The cap on premium subsidies is estimated to save $16.2 billion over 10 years and eliminating the HPO would save $11.9 billion over 10 years.
The budget would limit producer eligibility for commodity payments to $500,000 adjusted gross income compared to current law of $900,000. The budget states it is hard to justify to taxpayers why the "federal government should provide assistance to wealthy farmers with incomes over a half a million dollars."
The Conservation Reserve Program will be limited to continuous signup and grasslands. There will be no new enrollments in the Conservation Stewardship Program and the Regional Conservation Partnerships Program and eventually would be eliminated.
The budget eliminates the successful trade promotion programs, Foreign Market Development Program and Market Access Program.
A recent study by Texas A&M University and Informa found that eliminating these programs would reduce U.S. agricultural exports by $14.7 billion annually. The Food for Peace Program (PL-480) ($1.7 billion) which provides commodities to needy countries would be eliminated.
One of the hardest hit areas of USDA is Rural Development with cuts of nearly 30%. A number of programs would be eliminated including the Water and Wastewater Direct Loan and grant program, Single Family Housing Direct Loan program, business and industry loans, and the Value-Added Producer grants. Also, the Rural Economic Development program which provides zero-interest loans to rural utilities and rural businesses would be eliminated.
The largest cut in USDA's budget would be in SNAP, or food stamps, in which $191 billion would be cut over 10 years. This would be achieved by shifting some of the cost to states, targeting the benefits to the poorest people, increasing work requirements and limiting some eligibility. States currently receive federal funds to administer SNAP. The budget proposes the states would have to come up with an average of 10% of the cost by 2020 and 25% by 2023. This could be difficult for many states currently having budget problems.
The budget proposes $600 million in annual user fees for Food Safety Inspection Service which would be used to cover the cost for federal inspectors in meat and poultry plants. Fees are also included in the budget for biotechnology and veterinary biologic regulations.
Budget proposal not sitting well
President Trump's proposed cuts to agriculture were met with strong opposition. Following are statements from various agricultural organizations.
American Farm Bureau Federation: This proposal would fail agriculture and rural America, and for that reason the American Farm Bureau cannot support it. Farm Bureau members are concerned about the federal budget deficit. We believe agriculture should do its fair share to get us back to fiscal discipline and a balanced budget. But we've already done more than our fair share. We should not be expected to sacrifice more, when we've already done more than virtually any other sector. When Congress passed the 2014 farm bill, it was estimated to cut the deficit by $23 billion over 10 years. Agriculture was the only sector that voluntarily offered savings during the 113th Congress, when the 2014 farm bill was passed.
National Farmers Union: The president's proposed budget is an assault on the programs and personnel that provide vital services, research and a safety net to America's family farmers, rural residents and consumers. It is deeply disappointing that the president would propose such cuts, especially in the midst of a farm crisis that has family farmers and ranchers enduring a drastic, four-year slide in farm prices and a 50% drop in net farm income.
American Soybean Association: By shredding our farm safety net, slashing critical agricultural research and conservation initiatives, and hobbling our access to foreign markets, this budget is a blueprint for how to make already difficult times in rural America even worse.
National Association of Wheat Growers: NAWG understands the administration is facing pressure to reduce spending and lower the national debt. However, proposing cuts to crop insurance and weakening the farm bill is not the right approach. Proposing significant restrictions on crop insurance, commodity, conservation, trade, nutrition and economic development programs is short-sighted and ignores the needs of rural America.
National Corn Growers Association: The time and place to debate farm bill programs is during the farm bill reauthorization, not the annual budget process. The farm bill represents a five-year commitment to America's farmers and ranchers, which Congress made in 2014. We are counting on Congress to honor that commitment, and reject cuts that would be harmful for rural America. These proposed budget cuts would hurt farmers' ability to manage risk, grow their revenues and farm more sustainably.
USTR accepting comments on NAFTA
Now that the administration has informed Congress of its intent to renegotiate the North American Free Trade Agreement, the U.S. Trade Representative will be accepting comments from the pubic on topics for the renegotiation. Specific topics that the USTR would like to receive comments include:
• General and product-specific negotiating objectives for Canada and Mexico in the context of a NAFTA modernization.
• Economic costs and benefits to U.S. producers and consumers of removal of any remaining tariffs and removal or reduction of non-tariff barriers on articles traded with Canada and Mexico.
• Treatment of specific goods (described by Harmonized Tariff Schedule for the U.S. numbers), including comments on (1) Product-specific import or export interests or barriers, (2) experience with particular measures that should be addressed in negotiations, and (3) addressing any remaining tariffs on articles traded with Canada, including ways to address export priorities and import sensitivities related to Canada and Mexico in the context of NAFTA.
• Customs and trade facilitation issues that should be addressed in the negotiations.
• Appropriate modifications to rules of origin or origin procedures for NAFTA qualifying goods.
• Any unwarranted sanitary and phytosanitary measures and technical barriers to trade imposed by Canada and Mexico that should be addressed in the negotiations.
• Relevant digital trade issues that should be addressed in the negotiations.
• Relevant environmental issues that should be addressed in the negotiations.
• Relevant labor issues that should be addressed in the negotiations.
• Relevant trade remedy issues that should be addressed in the negotiations.
• Relevant state-owned enterprise issues that should be addressed in the negotiations.
Comments are due no later than June 12. The USTR will also hold a public hearing on June 27.
Subscribe to Our Newsletters
National Hog Farmer is the source for hog production, management and market news
You May Also Like
---