Trump decides to renegotiate, rather than kill, NAFTA
Trump decides to renegotiate, rather than kill, NAFTA
Legislative Watch: Talks with Canadian and Mexican leaders change Trump's mind on NAFTA; Perdue sworn in as secretary of agriculture; rural task force established; make sure to be counted in ag census.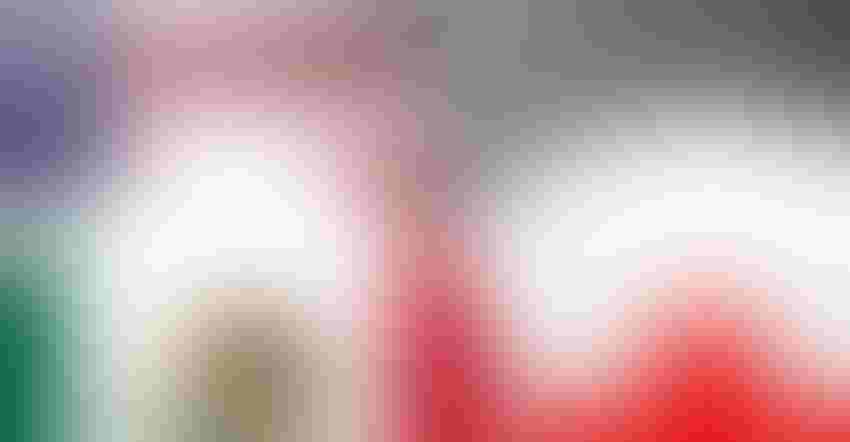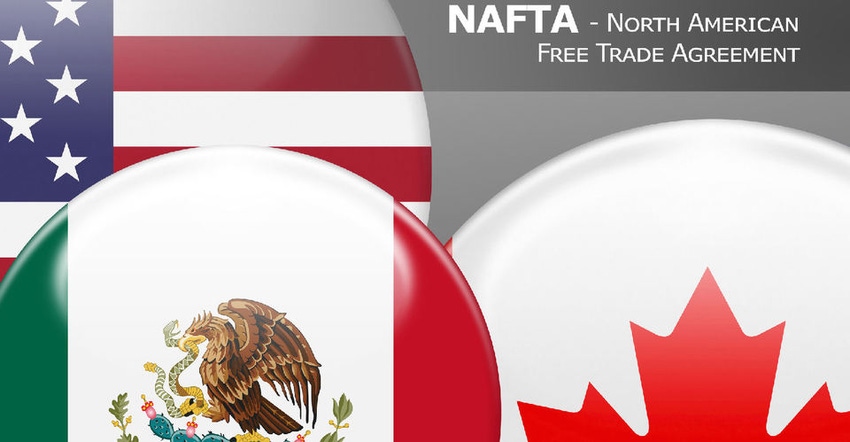 On Wednesday there were indications the White House was finalizing a presidential executive order for the United States to withdraw from the North American Free Trade Agreement. But after President Trump talked with the prime minister of Canada and the president of Mexico, the White House says, "President Trump agreed not to terminate NAFTA at this time, and the leaders agreed to proceed swiftly, according to their required internal procedures, to enable the renegotiation of the NAFTA deal to the benefit of all three countries."
The business and agricultural communities were alarmed at the potential of withdrawing. The American Soybean Association says, "Without mincing words, initiating a process to withdraw from NAFTA is a terrible idea, and it will only mean a longer and more difficult struggle for farmers to recover in this economy. With surplus production and domestic prices lagging, we need more opportunities and easier avenues to sell our products abroad, and signaling the U.S. intent to withdraw from NAFTA runs absolutely counter to that goal."
The U.S. Grains Council says, "We are shocked and distressed to see news reports that the Trump administration is considering an executive order to withdraw the United States from the NAFTA. Mexico and Canada are among our largest and most loyal grain export markets, and our organization has worked closely with partners in both countries for more than 30 years. An executive order as reported will have an immediate effect on sales to Mexico, market prices and the profitability of U.S. farmers, who are already facing below cost of production prices. Our top grain market is not a negotiating tactic."
After the White House announced the three countries will renegotiate NAFTA, the American Farm Bureau thanked the president for his "decision to choose the path of renegotiation for the NAFTA, rather than withdrawal. Your leadership in reaching out to President Enrique Peña Nieto of Mexico and Prime Minister Justin Trudeau of Canada began an important step to finding a path forward for updating this important agreement."
Perdue finally sworn in as secretary of agriculture
Sonny Perdue was sworn in as the 31st secretary of agriculture after the Senate voted 87-11 in favor of his nomination.
Perdue hit the ground running by first addressing USDA employees. He told the employees, "As secretary, I will champion the concerns of farmers, ranchers, foresters and producers, and will work tirelessly to solve the issues facing our farm families. I am proud to have been given this opportunity and look forward to rolling up my sleeves and getting to work as we continue to move the USDA and our nation forward."
Perdue then joined President Trump at the White House where he participated in a Farmers Roundtable with agricultural leaders and producers to discuss with the president issues facing American agriculture. Perdue was in Kansas City today speaking with producers and agricultural leaders.
Rural task force established
President Trump signed an executive order to create an Interagency Task Force on Agriculture and Rural Prosperity. The mission of the task force is to promote economic development, job growth, infrastructure, innovation and quality of life issues for rural America.
The executive order states, "It is in the national interest to promote American agriculture while protecting and supporting the rural communities where food, forestry, fiber and renewable fuels are grown. It is further in the national interest to ensure that regulatory burdens do not unnecessarily encumber agricultural production, constrain economic growth, hamper job creation or increase the cost of food for Americans and our customers around the world."
The task force is to issue a report in 180 days with recommendations for legislative and administrative actions. The task force will seek input from stakeholders in the agriculture community. Secretary of Agriculture, Sonny Perdue, will chair the task force with membership including the secretaries of Treasury, Defense, Labor, Commerce, Interior, Energy, and Education, attorney general, administrators of the Environmental Protection Agency and Small Business Administration and the U.S. Trade Representative.
Census of ag countdown begins
USDA is urging farmers and rancher to "Make Sure You Are Counted" as it begins efforts for the 2017 Census of Agriculture. The Census is conducted every five years by the USDA's National Agricultural Statistics Service in an effort to count all U.S. farms, ranches and those who operate them.
NASS Administrator, Hubert Hamer, says, "The Census of Agriculture remains the only source of uniform, comprehensive and impartial agriculture data for every county in the nation. As such, census results are relied upon heavily by those who serve farmers and rural communities, including federal, state and local governments, agribusinesses, trade associations, extension educators, researchers, and farmers and ranchers themselves."
It highlights land use and ownership, operator characteristics, production practices, income and expenditure, and other topics. NASS will mail questionnaires for the 2017 census to farm and ranch operators in December to collect data for the 2017 calendar year. The information provided by producers is completely confidential.
Subscribe to Our Newsletters
National Hog Farmer is the source for hog production, management and market news
You May Also Like
---