Trump considering another $100 billion in tariffs against China
Trump considering another $100 billion in tariffs against China
Legislative Watch: More tariffs for China, more China retaliation; Congress receives report on recommended mandatory price reporting changes.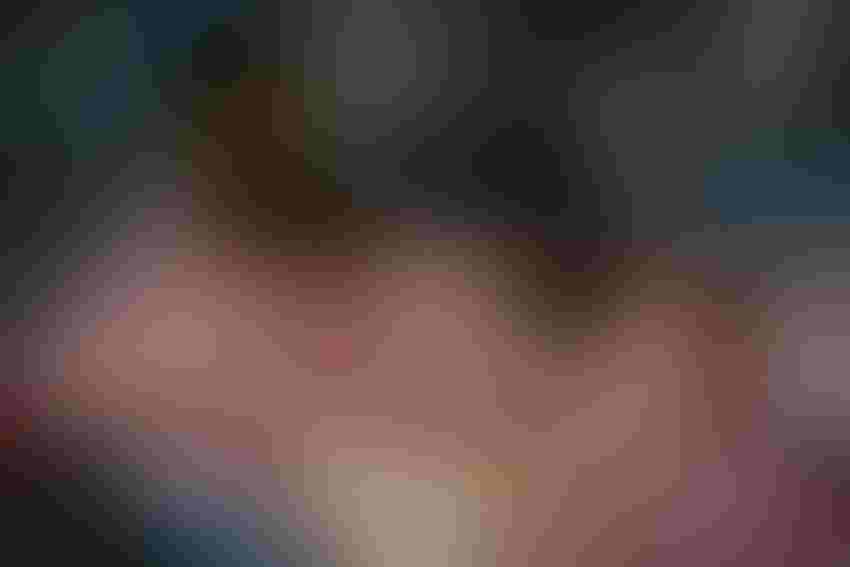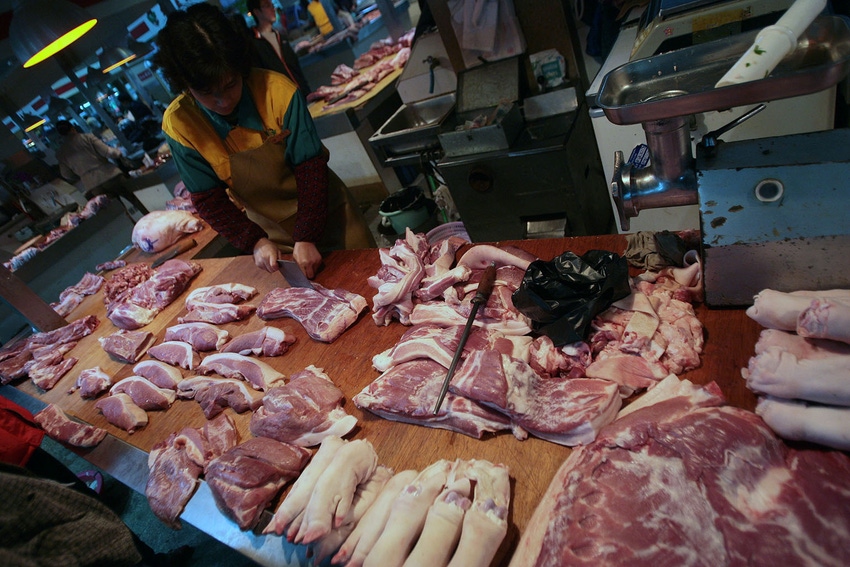 With escalating trade tensions between the United States and China as a result of the announcements by both countries this week on imposing tariffs, President Trump yesterday proposed more tariffs against China. He has asked administration officials to consider $100 billion in additional tariffs against China.
In a statement, Trump says, "In light of China's unfair retaliation, I have instructed USTR to consider whether $100 billion of additional tariffs would be appropriate under section 301 and, if so to identify the products upon which to impose such tariffs." The White House says the United States is prepared to have discussions with China to achieve "free, fair and reciprocal trade and to protect the technology and intellectual property of American companies."
China let it be known it will respond. A government official says, China would "retaliate immediately, intensively, without any hesitation" if the United States releases a new list of tariffs on $100 billion additional imports. Chinese Ministry of Commerce spokesman Gao Feng says China was prepared for U.S. trade measures and has drafted detailed retaliatory measures.
With escalating trade tensions and with both countries raising the threat of additional tariffs, U.S producers are concerned they will be the first casualty of a trade war.
China imposes 25% tariff on U.S. pork
China announced it was immediately imposing tariffs on 128 products imported from the United States. Tariffs of 25% will be imposed on eight products, including pork and pork products. A 15% tariff will be imposed on 120 items, including U.S. apples, oranges, almonds, grapes, watermelons, cranberries, strawberries, cherries and ethanol. This is in response to the U.S. tariff on steel and aluminum.
In 2017, China was the third largest market for U.S. pork with imports of 525 million pounds worth $1.1 billion. Neil Dierks, CEO of the National Pork Producers Council, says, "We are disappointed that China has placed an additional 25% tariff on U.S. pork exports. We recognize that the U.S. and China are negotiating, and we are hopeful that the 25% tariffs on U.S. pork will be short-lived."
China is the third largest market for U.S. citrus with $200 million in sales last year. The 15% tariff is in addition to the existing 11% tariff on citrus. China is also a top export market for U.S. apples, cherries, walnuts and almonds.
The concern for U.S. agriculture is, when does this end?
Trade war on the horizon as U.S. and China announce more tariffs
China announced it was planning to impose tariffs of 25% on $50 billion of U.S. exports. This is in response to the Trump administration's announcement on Tuesday it would impose a 25% tariff on 1,300 Chinese exports worth approximately $50 billion as a result of its investigation on intellectual property theft.
The Chinese tariffs would be imposed on 106 items of products, including soybeans, corn, beef, frozen orange juice, whiskey, aircraft, automobiles, chemicals, etc. China is the largest market for U.S. soybeans and China purchased $31 million of U.S. beef the last half of 2017 after the market was reopened in June of last year.
Barry Carpenter, president of the North American Meat Institute, says, "We are extremely alarmed about rapidly escalating trade tensions occurring between the U.S. and China. The U.S. meat industry urges both governments to engage expeditiously in a constructive dialogue aimed at resolving issues before additional tariffs take effect. There are no winners in trade disputes and the stakes are particularly high in the current situation. American agriculture and our meat sector in particular stand to suffer each day this tension continues."
The implementation date is dependent on when the United States imposes tariffs on Chinese products. The U.S. Trade Representative will host a hearing on May 15 regarding a proposed determination on appropriate action in response to these acts, policies and practices as it relates to the administration's proposed tariffs on China as a result of the 301 investigation on the theft of intellectual property.
Mandatory Price Reporting changes reported to Congress
USDA's Agricultural Marketing Service released its "Report to Congress" regarding Livestock Mandatory Reporting that was required by Congress. The report reviews the LMR Program and includes feedback and recommendations from stakeholders concerning pork, beef and lamb price reporting.
The proposed statutory changes recommended by the swine and pork stakeholders are:
• Remove the negotiated formula purchase type definition and reporting requirement for swine. This definition and reporting requirement was added to LMR in the 2015 Reauthorizations Act. However, during the time since this requirement was implemented, AMS has been unable to publish information for this purchase type because it does not pass the confidentiality guidelines;
• Amend the definition of non-carcass merit premium to more clearly differentiate the reporting requirements from premiums offered for carcass merit;
• Define and report swine attributes, specifically addressing how attribute premiums, base prices, and net prices are reported by purchase type;
• Amend the definitions of affiliate to lower the threshold of ownership or control to anything greater than zero percent;
• Add the reporting of volume of swine or pork market formula hogs that are priced based on the pork carcass cutout as a requirement, and;
• Remove the requirement for reporting wholesale pork on an FOB Omaha basis since this information is not widely used in the industry.
AMS estimates that LMR reports cover approximately 94% of the hog market, 93% of the boxed beef market, 87% of wholesale pork cuts, 78% of the cattle market, 43% of the sheep market, 43% of the boxed lamb market, and 27% of the carcass lamb market.
Subscribe to Our Newsletters
National Hog Farmer is the source for hog production, management and market news
You May Also Like
---