Trade negotiations with Taiwan complete second round
Trade negotiations with Taiwan complete second round
Legislative Watch: U.S.'s eighth-largest ag export market; New WOTUS rule draws mixed reviews from ag groups; USDA projects net farm income drop for 2023.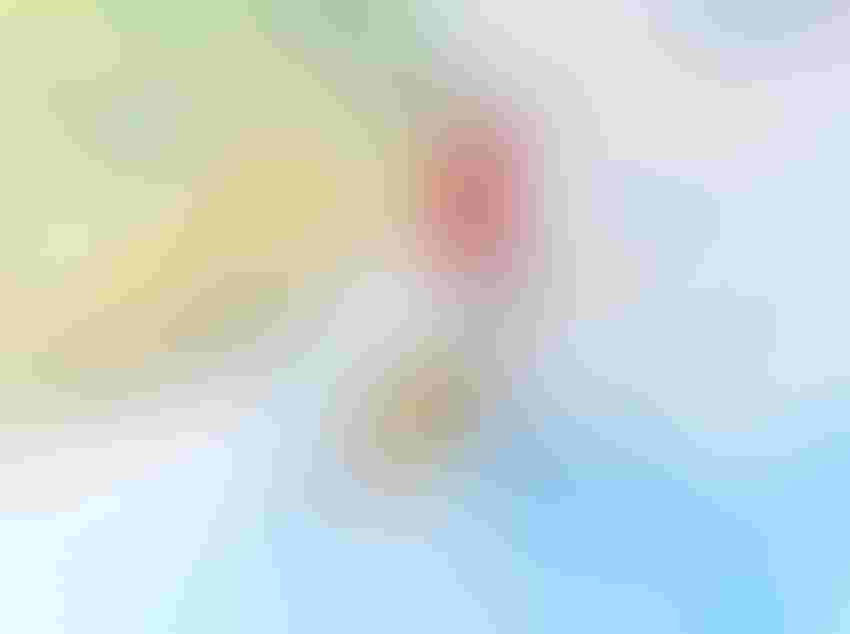 The office of the U.S. Trade Representative recently hosted a second round of in-person trade negotiations with its counterparts from Taiwan. The discussions were a part of the U.S.-Taiwan Initiative on 21st Century Trade, an effort begun last summer. The two sides discussed issues relating to agriculture, labor and the environment but did not announce any final agreements, according to a readout following the meeting.
The negotiations with Taiwan have raised concerns from Congress, as some members believe the executive branch is exceeding its authority to enter agreements without Congressional approval. The Biden administration has made greater use of "trade executive agreements," or TEAs, than past administrations. These agreements cannot be as broad-ranging as traditional comprehensive free trade agreements but allow the executive branch to quickly resolve technical issues and lower some trade barriers.
According to USTR, Taiwan was the U.S.'s 10th-largest export market in 2020, with $30.2 billion in goods shipped to the island. This accounted for just over two percent of all U.S. exports in 2020. About one-tenth of those exports were agricultural goods, making Taiwan the U.S.'s eighth-largest agricultural export market.
New WOTUS rule draws mixed reviews from ag groups
In the wake of this spring's Supreme Court decision limiting the Waters of the United States rule, EPA and the Army Corps of Engineers were forced to issue a revised rule this week. The new final rule drops reference to the old "significant nexus" test invalidated in May's Sackett v. EPA decision and attempts to flesh out its requirement that waters be "relatively permanent" to be covered by the Clean Water Act. Agricultural groups were largely not satisfied with the new rule, expressing frustration that it did not tackle more issues and provide additional clarity for farmers.
After reviewing the rule, National Association of State Departments of Agriculture CEO Ted McKinney expressed his frustration with what he perceived as a missed opportunity. "It is baffling that the revised rule does not accurately address all the issues and questions raised by the Supreme Court in the Sackett decision, nor does it address many of the questions stakeholder groups raised about the WOTUS rule EPA released at the end of last year," McKinney said.
Zippy Duvall, president of the American Farm Bureau Federation, had mixed feelings about the new language, saying, "EPA had a golden opportunity to write a Waters of the U.S. Rule that's fair to farmers and stands the test of time, but instead chose to continue government overreach and revise only a small slice of the rule that was rejected by the Supreme Court. We're pleased the vague and confusing 'significant nexus' test has been eliminated as the Supreme Court dictated. But EPA has ignored other clear concerns raised by the Justices, 26 states, and farmers across the country about the rule's failure to respect private property rights and the Clean Water Act."
USDA projects net farm income drop for 2023
A new farm income forecast released this week by USDA projects net farm income for calendar year 2023 will be $141.3 billion, a drop of 22.8% from last year's record-high $183-billion mark. Adjusted for inflation, this equates to a 25.4% decrease from last year. Despite this drop, the expected number remains 22.6% above the 20-year average.
Among the drivers of the decrease are a decline in direct government payments and higher production expenses. Government assistance is expected to fall 19% while production expenses will see a 6.9% increase. The income side of the equation also shows a squeeze, with cash receipts decreasing 4.3% overall. Cash receipts for hogs should see a 10% drop, coming in at $28 billion, or $3 billion less than 2022.
Even though farmers are facing these headwinds, 2023 should mark the third consecutive year net farm income will be above the 20-year average, after a six-year string of below-average results. Cash receipts for cattle and calves are also a bright spot in the report, topping $101 billion this year, an 18% increase over last year.
Subscribe to Our Newsletters
National Hog Farmer is the source for hog production, management and market news
You May Also Like
---