Tokach Nabs Leman Science in Practice Award
Tokach Nabs Leman Science in Practice Award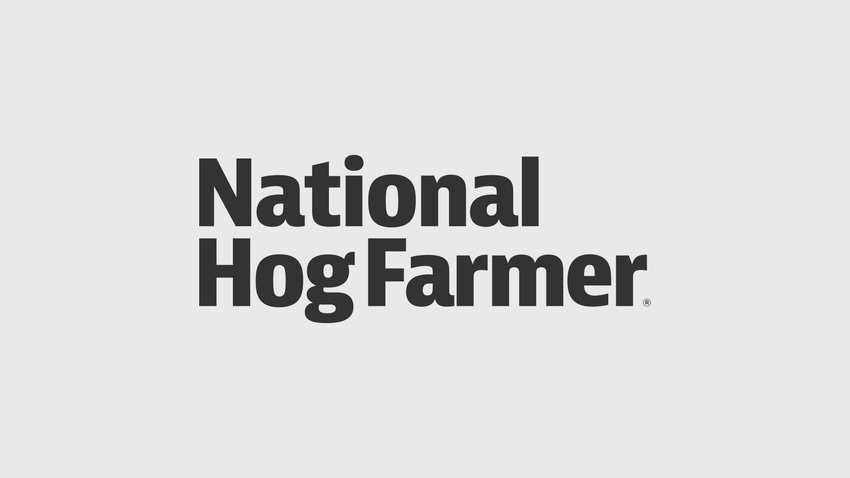 Lisa Tokach, DVM, has been named the recipient of the 2013 Allen D. Leman Science in Practice Award. The award was presented by Zoetis at the Leman Swine Conference earlier this week, hosted by the University of Minnesota.
After completing her pre-veterinary requirements at North Dakota State University, Tokach received her DVM from the University of  Minnesota College of Veterinary Medicine in 1990. Currently, Tokach is a practicing veterinarian at Abilene Animal Hospital in Abilene, KS.
At Abilene Animal Hospital, Tokach and a team of veterinarians focus on eliminating or controlling animal disease by putting relevant science into practice with their clients. Tokach enjoys helping producers understand science and use research to help them grow healthy pigs and maintain profitable operations.
Tokach has been honored for her work as the Swine Practitioner of the Year in 2008 by the American Association of Swine Veterinarians (AASV).
"I want to thank the University of Minnesota and Zoetis for honoring me with this prestigious award," Tokach says. "I am extremely humbled and honored to receive this award and to be a part of the swine community. I enjoy going to work each day, and I am grateful for all the opportunities the swine industry has presented to me."
Tokach works to improve the health of pigs, swine operations and the future of the veterinary industry. She has served on the AASV board of directors, including serving as president in 2002, and recently completed a term as the swine representative to the American Veterinary Medical Association. She currently holds a position on the AASV's  Pig Welfare Committee. Tokach's entire team also works closely with veterinary student interns to give them valuable experience as they begin their careers.
"Through her years of involvement and dedication to better the swine industry, Dr. Tokach certainly is deserving of this award," says Shelley Stanford, DVM, director, U.S. Pork Technical Services. "I have no doubt Dr. Tokach will continue to have a lasting impression on the future of the swine industry"
The 2013 Allen D. Leman Science in Practice Award is named after the former University of Minnesota veterinarian who dedicated his career to improvements in swine production and the education of practicing veterinarians. After his death in 1992, the annual conference that he co-founded was named in his honor.
The award has been given to some of the most prominent leaders in the swine industry over the past 19 years. As part of Zoetis' ongoing Commitment to Veterinarians, this award helps signify the company's support and investment in the future of the veterinary profession.
Zoetis (zō-EH-tis) has products that serve veterinarians, livestock producers and people who raise and care for farm and companion animals in 120 countries. For more information on the company, visit www.zoetisus.com.
Subscribe to Our Newsletters
National Hog Farmer is the source for hog production, management and market news
You May Also Like
---