Think beyond BBQ, bacon; think charcuterie
Think beyond BBQ, bacon; think charcuterie
Pork and beef become very different animals, when you try to handle it from a restaurant situation.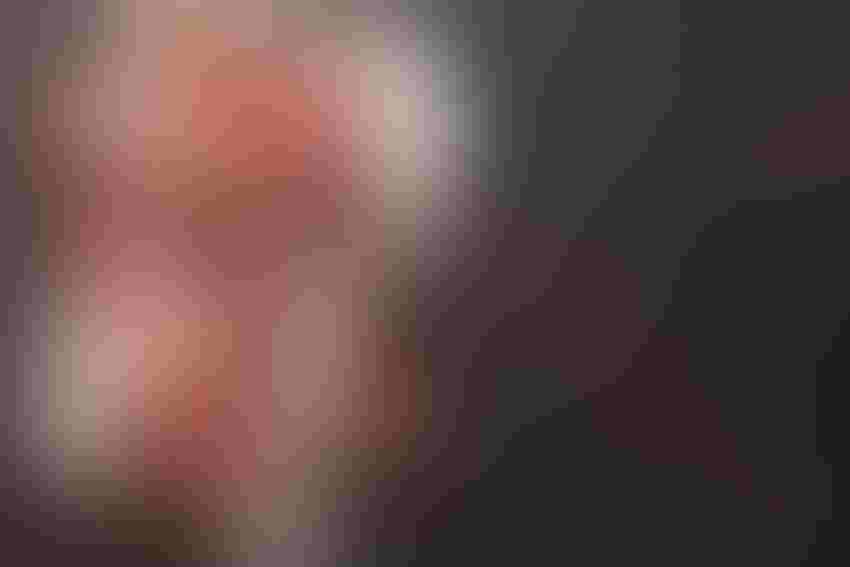 My husband and I often joke we'd both probably both be about 15 to 20 pounds heavier if we lived just 45 minutes down the road in Sioux Falls, with all the different restaurants and cuisines to choose from daily. I can't even imagine residing in a place like Des Moines. We'd probably both have to take on part-time jobs to support our palate.
All kidding aside, it's always a treat to visit the state's largest city and capital, to see what their fine dining establishments are dishing out. I like to think I've "nailed it" when it comes to cooking most pork products at home, but last week at Iowa Pork Congress, my mouth was watering just listening to chefs Dominic Iannerelli and Jonathan Cook describe all the different ways they are featuring the protein on their menus.
And it's not always barbecued and wrapped in bacon.
"I know this is going to sound weird coming from a guy who spent the last 10 years developing a barbecue concept and from a big, big purchaser of bacon, but I think the thing we are going to have to talk about, with menus and where pork is going to go in the next 10 years, is we have to think a little bit beyond pit, barbecue, smoked flavors and bacon," says Iannerelli. "I know that really hurts because bacon has done a lot of amazing things for me and taken me halfway around the world to talk about pork, to talk about bacon. It's won me a ton of awards, lots of accolades, but I think if we are talking about pork and how to treat it in a restaurant setting, we have to get people to gravitate to different flavors with that."
Iannerelli, known for his award-winning dishes at Jethro's BBQ and Splash Seafood in Des Moines, sources a million raw pounds of pork per year. His No. 1 goal over the last five to six years has been to source pork from Iowa and his seven restaurants now purchase over 90% of the protein from Iowa family farms.
However, the executive chef says he's learned that people need to become more familiar with pork — very similar as they are with chicken — and the restaurant industry needs to recognize some pork cuts are better left at home.
"The No. 1 way to cook pork at home is grilled. We must get beyond that," says Iannerelli. "If we don't, the perception of value of that protein is going to die with the Iowa chop or the pork porterhouse. From a restaurant standpoint it is very, very hard for me to buy those products when my guests can go to Fareway and buy a pork porterhouse for $1.99 when they are on special and cook it with their special seasoning and the way they like to do it at home. There is no way I can compete with that from a restaurant standpoint."
He says that is where pork and beef become very different animals, when you try to handle it from a restaurant situation.
"When you are at Hy-Vee or Fareway, and you see that porterhouse beef and it's $25, they understand that is an expensive piece," Iannereli says. "We don't have a lot of cuts of pork in the retail setting that work in that same scenario. This continues to drive our innovation on how we can get pork and make it better."
Instead, Iannerelli is focusing his efforts on the cuts American consumers do not want to cook, such as the pork belly or pork burger. For the burger he has found using different local butcher grinding techniques and blending the meat has made the product more acceptable to consumer texture preferences.
He's also looking to find new ways to make people appreciate pork loin more and turning to Latin American, Asian and Mediterranean influences for different flavors and techniques.
When it comes to the next trend in pork, the chef refers to his experience in bringing oysters to the Midwest. In 2007, shortly after the sushi craze made its way into the Midwest, he saw an opportunity to open the first oyster bar in the state. Now he's selling 1,200 to 2,000 oysters a week on the half shell. For pork, his hope is with the large charcuterie movement, that started on the West Coast and has now moved east in wine bars and full-service casual restaurants.
"I hope that people's familiarity with that will then turn their taste to looking for more fun flavors with pork," Iannerelli says. "If I was going to pick out one full service casual restaurant trend, that I think is going to help the pork industry, the charcuterie ovement is that."
I hope the chef is right and we start seeing more of these "boards" and other delicious pork products on the menu around here, but until then, I will anxiously await my next trip out of town.
Subscribe to Our Newsletters
National Hog Farmer is the source for hog production, management and market news
You May Also Like
---