SwineTech secures $5 million Series A round of financing
SwineTech secures $5 million Series A round of financing
Company has partnered with several large pork producers in North America, as well as Kansas State University and North Carolina State University.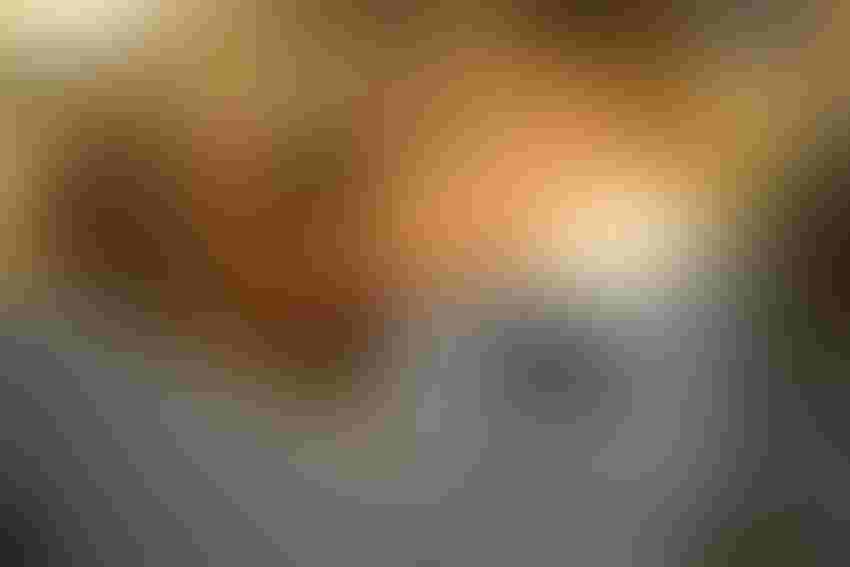 SwineTech SmartGuard was named the Producer's Choice Award winner after online voting during the 2020 New Product Tour.
SwineTech Inc.
SwineTech Inc., an animal health company that leverages voice recognition, computer vision and behavioral tracking to safely raise pigs and reduce production inefficiencies, has completed a $5 million Series A round of financing. Innova Memphis led the investment round with participation from existing and new investors Johnsonville Ventures, Ag Ventures Alliance, Quake Capital, SVE Capital, The Berkeley Catalyst Fund, as well as many angel investors, family offices and pork producers. The investment brings SwineTech's total funding to $6.3 million since launching its revolutionary farrowing management platform. These funds will help the company aggressively expand its sales and marketing efforts, as well as broaden and accelerate product development. 
According to Innova Memphis partner Jan Bouten, who has recently joined SwineTech's board of directors, "I first learned about SwineTech when I met Matthew during the Farm Bureau-Farm Credit Ag Investment Summit in 2017. Since then, the company has fully developed its second generation suite of products, successfully proven the ROI with several name-brand customers, and has built enormous trust and credibility within the pork industry. Carefully building this foundation has allowed the company to build a great early customer base to grow from during the next couple years."
"Over the past year we have expanded our team and are now growing faster than ever. We are now partnered with some of the largest pork producers in North America, as well as Kansas State University and North Carolina State University. This growth is attributed to our team's passion, resilience and dedication to helping pork producers succeed," says Matthew Rooda of SwineTech Inc. 
Rooda (chief executive officer), Abraham Espinoza (chief operating officer), John Rourke (director of R&D), Lesa Stolley (chief financial officer), Ben White (vice president of Engineering) and Adam Magstadt (chief technology officer) serve as the co-founders and leadership team within the company. Previous roles at Collins Aerospace, Lockheed Martin, Lil' Drug Store, NASA, The Pentagon, Boehringer Ingelheim, Iowa Select Farms, etc., have aided their efforts to grow the business throughout the United States and Canada. Additionally, veterinarians Tyler Holck and Thomas Gillespie joined the SwineTech team to assist in data analysis, product development, as well as ongoing customer success around the implementation of SmartGuard.
"This new funding will enable SwineTech to continue to answer some of the most pressing challenges in the farrowing house today, including labor shortage, sow mortalities and pre-wean mortalities. With our software platform, SmartGuard, we are prepared for the IoT-enabled future of the ag economy and can continuously provide new and improved functionality to our customers. With our growing expertise in Deep Learning and Artificial Intelligence, our usage of big data will create new insights and drive informed decisions on the ground," says Magstadt.
The SmartGuard Farrowing Management Platform is an easy-to-use, portable device that leverages voice recognition, computer vision and behavioral tracking to assist in bringing automation and traceability to the pork industry.
Key features and benefits of the SmartGuard Farrowing Management Platform include:
Autonomous prevention of piglets getting laid on by their mothers, which has led to a consistent 17% reduction in overall piglet mortalities at wean.

Real-time insights to each sow's behavior, allowing for reduced labor and more timely intervention, as well as a more efficient and effective use of antibiotics.

Individual stall micro-climate control, providing the optimal environment for piglet safety, as well as piglet and sow health.

Birthing identification, analytics and guidance for on-farm caregivers, creating a more efficient, traceable and effective way to manage litters being born.
"Almost 40 years, and I have not seen any intervention that has worked to mitigate the loss. SwineTech's SmartGuard technology is the first thing I've seen that has the potential to make a huge, structural improvement in pig farming by reducing neonatal mortality rates and saving millions of baby pigs each year around the world," says Tom Stein of Maximum Ag Technologies. "I am not exaggerating when I say millions of baby pigs. There are almost 80 million sows in the world today, including 42 million in China alone. That's about 160 million litters born each year which means almost 2 billion baby pigs. At a 15% neonatal mortality rate, it's nearly 300 million dead baby pigs each year. The SmartGuard system from SwineTech has the potential to save the lives of 160 million baby pigs each year."
Source: SwineTech Inc., which is solely responsible for the information provided, and wholly owns the information. Informa Business Media and all its subsidiaries are not responsible for any of the content contained in this information asset.
Subscribe to Our Newsletters
National Hog Farmer is the source for hog production, management and market news
You May Also Like
---