Sustainability reports aid in addressing the 'naysayers'
Sustainability reports aid in addressing the 'naysayers'
Reports show fertilizer saved from manure applications, soil saving on farm; also valuable data for environmental stewardship, public hearings.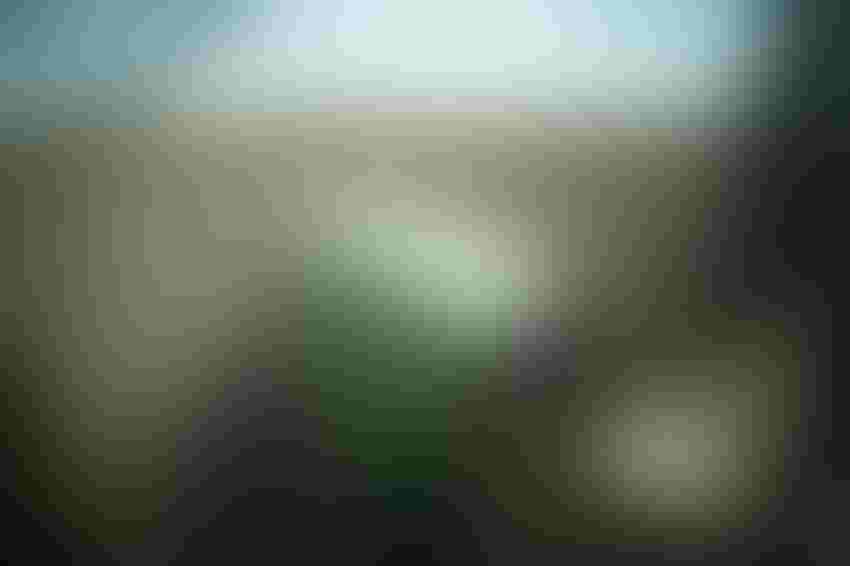 Troy Peterson often refers to his part of the world in northeast Iowa as the "frozen tundra." However, the agronomy sales and manure plan manager for Waukon Feed Ranch, points out that part of the state is also known for its trout streams.
"1980, there were six naturally reproducing sustainable trout streams," Peterson says. "According to the Iowa DNR's (Department of Natural Resources) current page there's 50-plus trout streams naturally reproducing."
Peterson credits the increase in streams from the work farmers have been doing in the region to improve sustainability.
"Farmers that I talk to in northeast Iowa will say 'well I've invested in erosion control ponds to stream bank stabilization, livestock [exclusion], but also manure containment,'" Peterson says. "So, it's not getting away on the farm."
For years, Peterson had argued with agronomists that there's no value in manure, which made him wonder how to get it calculated. In 2019, he created a simple calculator for himself and put together a manure plan for his farm.
According to his most current analysis, for a 2,400 head finisher, the value of that manure is about $500 per acre.
The reports generated by the Sustainable Environmental Consultants not only show the fertilizer saved from manure applications and soil saving on farm, but also include valuable information for environmental stewardship awards and public hearings.
For example, in 2020, 74% of Peterson's acres received liquid manure fertilizer at an average 3,501 gallons per acre. The average cost savings from manure applied was estimated to be $14.50 per acre based on a reduced need for commercial nitrogen, phosphorus and potassium, resulting in a total savings of $2,431.
In 2021, 66% of his acres received liquid manure fertilizer at an average rate of 3,301 gallons per acre. The average cost savings from manure applied to 148 acres was estimated to be $96 per acre based on a reduced need for commercial N, P and K, resulting in a total savings of $14,257.
Peterson says he also found value in the in-field practice comparison aspect of the report. When compared to conventional practices, such as tillage and no cover crop, his in-field farm practices with manure generated 196 fewer tons of carbon dioxide equivalent, which is the same as 38 average passenger cars off the road for a year.
"We saved on the farm 161 tons [of soil] or 10 dump trucks across the field, also two tons of nitrogen," he says. "[That] doesn't sound a lot but when you're only dealing with about 150 acres, 160 acres, it saves that farmer a lot of money."
As for his soil erosion rate, Peterson recognizes adopting practices such as no-till and adding more cover crops would help lower it, "saving highly erodible land in northeast Iowa." No-till and cover crops can also offset the rate of greenhouse gas emissions and enhance soil carbon sequestration.
With this information now in hand, Peterson hopes to use it to prove the naysayers wrong.
"I didn't have any information to give back then, in front of them at that point," Peterson says. "It's not bad to do the paperwork. SEC does a great job collecting the information."
That information can help change misperceptions and misunderstandings in communities, says Ashley McDonald, interim vice president of sustainability for the National Pork Board. However, collecting all data from the 200 participating producers helps tell the story nationwide.
"We have 200 in there now, but we need more," says McDonald. "We need more folks in there to be able to actually be representative of the industry at large and so one way we're also trying to expand the program or take the next step to provide value to you as a producer is to say 'okay you can do your baseline report now, let's think about what else is out there that you might be able to do on your operation.'"
In September 2022, Pork Board and six collaborating organizations were awarded the Advancing U.S. Pork Sustainability and Market Value grant through USDA's Partnership for Climate Smart Commodities program. The grant program is designed to increase the sustainability of U.S. pork products by advancing climate-smart agriculture practices in Iowa, Minnesota and Missouri.
"We'll invest $20 million in the states of Minnesota, Iowa, Missouri to pay for those practice changes so now if you know there's some steps you want to take on your operation you can have your baseline report and now you can take the next step," McDonald says. "This is one of three grants that we were on as the National Pork Board, but this is the one we will administer on your behalf and try to get as many of those dollars to you as the producer as we can."
Subscribe to Our Newsletters
National Hog Farmer is the source for hog production, management and market news
You May Also Like
---