State of the Union: Trump emphasizes strong economy, trade deals
State of the Union: Trump emphasizes strong economy, trade deals
Legislative Watch: Divided country on display; MFP final payment; China cuts tariffs; Kenya trade agreement; USDA forecasts farm income; Iowa caucus.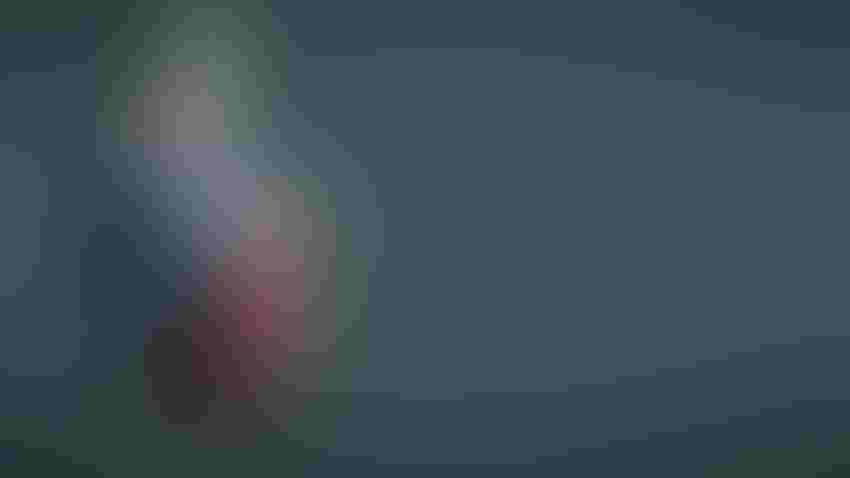 The "great American comeback" was the theme of President Trump's State of the Union address to a joint session of Congress. He emphasized a strong U.S. economy and his successful trade deals. Trump said, "In just three short years we have shattered the mentality of American decline, and we have rejected the downsizing of America's destiny. We are moving forward at a pace that was unimaginable just a short time ago, and we are never, ever looking back."
He talked of the importance of the recent trade agreements: the "phase-one" agreement with China and the newly approved U.S.-Mexico-Canada Agreement. 
Trump used the speech to remind his political base of his appointment of conservative judges, strong support for gun rights and opposition to abortion. 
A divided country was on display when Trump refused to shake hands with Speaker Nancy Pelosi before he started his speech and her tearing the speech in two at the end.
Trade aid payment on its way
USDA announced this week it would start making the third and final Market Facilitation Program payment. The payment will be the final 25% of the 2019 MFP payments to producers. The MFP was established in 2018 to assist producers who were financially hurt by the trade wars. 
Secretary of Agriculture Sonny Perdue said, "It's been a great start to 2020 for American agriculture with the signing of the historic phase one deal with China and the signing of USMCA.  While these agreements are welcome news, we must not forget that 2019 was a tough year for farmers as they were the tip of the spear when it came to unfair trade retaliation."
Perdue indicated that farmers should not count on another round of MFP payments being repeated in 2020. 
It is expected the total MFP payments for 2019 will be approximately $14.5 billion. 
Phase-One to take longer; China cuts tariffs
The benefits of increased U.S. agriculture sales to China under the "phase-one" trade agreement may take longer because of the outbreak of coronavirus according to White House economic advisor Larry Kudlow. In an interview with Fox Business News on Tuesday, Kudlow said, "The export boom from that trade deal will take longer because of the virus." It could take up to half a year, but the situation is still unclear according to Kudlow.
China announced, beginning Feb. 14, it will cut in half the tariffs it placed on $75 billion of U.S. goods including automotive goods, agricultural products including pork, chicken, beef and soybeans, chemicals, whisky, and crude oil. The 10% tariff will be cut to 5% and the 5% tariff to 2.5%. The reduction in tariffs will affect 1,717 of U.S. goods.
According to the U.S. Meat Export Federation, this will reduce tariffs for most U.S. pork cuts exported to China from 68% to 63% and the tariffs for pork variety meats will go from 72% to 67%. For most U.S. beef products, the tariff rate will go from 47% to 42%. 
Kenya trade agreement
President Trump announced the U.S. will be entering formal trade negotiations with Kenya. The United States Trade Representative will notify Congress that negotiations will begin soon and will publish formal negotiating objectives. Notifying Congress and publishing negotiating objectives are required by the Trade Promotion Authority. The final trade agreement will need to be approved by Congress.
In 2019, two-way trade between the U.S. and Kenya reached $1.1 billion. Top U.S. exports to Kenya are aircraft, plastics, machinery and wheat. Top U.S. imports from Kenya are apparel, edible fruits and nuts, titanium ores and concentrates, and coffee.
Net cash farm income to drop 9%
USDA is forecasting net cash farm income will drop $10.9 billion or a 9% decrease in 2020. A key reason for the decline is direct government farm payments, not including crop insurance, are forecast to decrease by $8.7 billion or 36.7%, if MFP is not renewed this year.
Net cash farm income is based on cash receipts from farming, plus government payments and other farm-related income, minus cash expenses. This is considered a better indication of farmer's cash flow compared to net farm income.
USDA is forecasting net farm income, which is a broader measure of the farm economy at $96.7 billion in 2020 or an increase of $3.1 billion. Net farm income includes non-cash items such as changes in inventories and depreciation.
Buttigieg, Sanders lead in Iowa caucus
The Iowa Democratic caucus was plagued with numerous technical problems with its apps used to count votes causing many to question if Iowa should be the first in the nation.
Currently former South Bend, Ind. Mayor Pete Buttigieg and Senator Bernie Sanders are nearly tied. This shows the division and struggle within the Democrat party between moderate candidates and the progressives.
With 97% of the precincts reporting, Buttigieg leads with 26.2%, followed by Sanders at 26.1%, Senator Elizabeth Warren at 18.2%, former Vice President Joe Biden at 15.8%, and Senator Amy Klobuchar at 12.2%. These percentages represent the number of state convention delegates will receive based on the results of each precinct caucus.
Next up is the New Hampshire primary on Feb.11. Sanders is expected to do well in New Hampshire with it being next door to his home state of Vermont. Buttigieg hopes the strong showing in Iowa will give his campaign momentum in New Hampshire. The Warren campaign expects to show strength in New Hampshire. With a major disappointing fourth place finish, Biden needs to get through New Hampshire and to the more friendly state of South Carolina.
Source: P. Scott Shearer, who is solely responsible for the information provided, and wholly owns the information. Informa Business Media and all its subsidiaries are not responsible for any of the content contained in this information asset.
Subscribe to Our Newsletters
National Hog Farmer is the source for hog production, management and market news
You May Also Like
---