Spend Time and Money On Succession Planning
Spend Time and Money On Succession Planning
Succession planning is one risk in farming that you can do something about.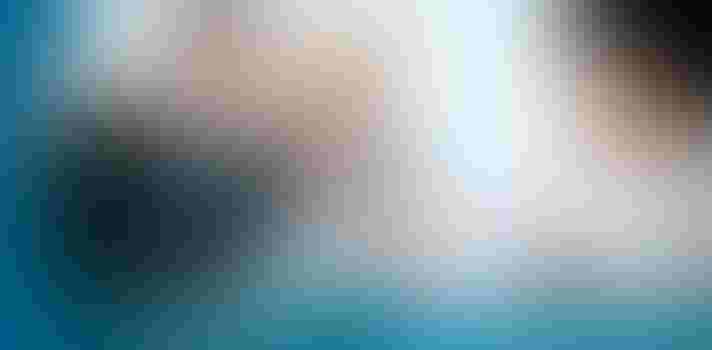 There are so many risks that you can't control in farming, so why not take advantage of the ones that you can control — like succession planning, says Angela Gloy, Purdue University Extension farm business planning specialist.
Some farmers initially shy away from the time and cost commitments associated with planning professionals, such as accountants and attorneys. Generally, they come to recognize that the end goal is validated.
For the most part, current farm owners recognize the value of a succession plan, and as the first generation of formal planners, they are in search of general guidance on how to proceed, she points out. 
Purdue Venture
The idea of Extension helping farmers with succession and estate planning is not new. Many states have developed a number of resources to help farmers find a plan that fits their operation, says Gloy (at right).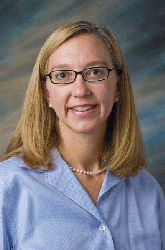 In Indiana, farmers have been making the trek to Purdue University at West Lafayette to spend a day in a conference room trying to iron out a plan for going forward for relatives or trusted employees.
At Purdue, farm business planning is venturing out on a new course, where staff visits individual farm families. This focus is a more coordinated statewide effort to assemble a group to deal specifically with the critical issues facing agriculture.
"We are trying to add an accessibility component to our planning resources, as well as a level of formality and uniformity to annual programming efforts," she explains.
Statewide Program
The statewide program prepared by Purdue's team of experts will be delivered annually at select sites statewide.
"Indiana has 92 counties, and we want to provide high-quality, uniform programming across the state," Gloy explains. Staff will provide references for more detailed financial assistance, and put families in touch with other resources, when counseling and therapy may be needed.
"Our goal is to help farmers get organized so that when they sit down with an attorney, they are hitting the ground running, getting what they paid for and leveraging the skill sets of local professionals," she continues.
Next year's programming topic focuses on business structure and taxes, with additional discussions of insurance and liability concerns, business valuation methods, and considerations for drafting operating and buy-sell agreements. "Farmers like having access to top professionals well-versed in succession planning at our programs," Gloy says.
Need for Planning
Gloy says Purdue staff takes the umbrella approach to risk management. Succession planning is not any more important than business or marketing planning, but make sure you are thinking about all of those pieces when doing the succession plan, she says. Farm businesses will continue to become more management-driven in light of market conditions, increased size and complexity of agricultural operations. "Succession planning is just one piece of the management puzzle," she notes.
Gloy has formulated five key questions for current farm owners and five key questions for beginning farm owners to smooth the transition of farm ownership. (See questions below.)
Key to successful integration is for existing farm owners to figure out how to build the management and production capacities of the incoming generation, to provide a long period of farming together before the farm transfer actually occurs.
For relatives working together in a farming operation, it's important to have honesty: Talk about all of the expectations up front; recognize when some family members cannot get along.
In some cases, the best farm transfer may be to a loyal farm manager instead of a balky family member.
Escalating land values and high-priced farm machinery have created estate tax concerns that must be addressed in farm transfers, she says.
Set for Success
Often, when farmers want to bring a son or daughter back into the operation, they think expansion is the answer. "I think farmers will want to expand cautiously under current land market conditions. The concern is that we don't financially hamstring the next generation of owners. Today's land purchases that will take the next 30 years to cash-flow are one example. It just exacerbates the value challenge for generations looking to get value into/out of the farm business simultaneously," Gloy emphasizes.
Don't overextend your finances. Know your equity situation. Do what's right in order to set up the next generation for success, she says.
Market volatility has made succession planning much more involved than in past generations. The production team needs to develop strong skill sets that can be passed onto the next generation who will manage the operation, Gloy points out.
To track employee progress, develop job descriptions and establish expectations in terms of job responsibility, and evaluate their performance to ensure success.
Operation Viability
The lists of five questions can also help determine the status of the farming business and whether it is a viable operation to be passed on to the next generation — or if there are challenges that need to be addressed first.
Gloy teaches Purdue's undergraduate estate planning and property transfer class, which highlights the fundamental principles of property ownership and transfer strategies. Understanding how titled property is held and what transfer mechanisms are available to them is critical to all business owners. 
Next Step
As a result of the one-on-one meetings with farm families who are interested in succession planning, a one-year planning program is under way.
"We will sit down with the farm family and get a snapshot of where they are, what their goals are, then give them a step-by-step, month-by-month plan," she explains.
The goal is that at the end of that year, the farm family will be ready to sit down with an attorney and an accountant to ask really thoughtful questions on the future direction of their operation.
"Farmers want to do this; they are pretty receptive to formal planning. Our job is to help them accomplish their goal," Gloy says.
Five Questions for Current Farm Owners
1. What do your evaluations of the farm business tell you about ...
Current business finances: debt level, profitability?

Financial feasibility: can additional families be supported?

Current management practices?

Future business potential?
2. Do you have a plan for ...
Teaching incoming owners the production/management skills required?

Decision-making with a larger number of owners?

Transitioning management responsibilities from yourself/current owners to new owners?

Providing feedback to incoming owners?
3. In light of your experience, what 2-3 pieces of information are most critical to pass to new owners ... 
4. How will you define your retirement?
What does retirement mean for you personally (changes in your schedule, hobbies/interests, etc.)?

What does retirement mean for you professionally (changes in your time commitment and managerial roles)?

What does retirement mean for you financially? How diversified are you? Do you have a current estate plan?
5. Are you ready to let others lead?
Mentoring increases one's confidence in letting the next generation assume responsibilities.

Consider that one day, someone had to believe in you.
Five Questions For Beginning Farm Owners
1. What do your evaluations of the farm business tell you about ...
Current business finances: debt level, profitability?

Financial feasibility: Can additional families be supported?

Current management practices?

Future business potential?
2. Do you have a plan for …
Buying ownership interests in the operation?

Paying off existing debt (e.g., credit card debt, student loans, a new pickup)?

Business/marketing/retirement/estate/farm succession plans?
3. What do you bring to the table in terms of equity, experience and education?
Are you a disciplined financial manager?

Are you willing to work elsewhere first?

How will you continue your farming education?

Are you willing to work your way up or do you want to start as CEO?

To what extent do your skills (e.g., management, operational, agronomic) complement others' currently in the operation?
4. What are your expectations regarding farm business ownership ...
Professionally: income, hours worked, production and management responsibilities (how much, when, which ones), terms for coming into the farm business?

Personally: vacations, housing options, free time?
5. Are you ready to lead?
Leadership suggests an ability to make difficult decisions in the face of less-than-complete information. As a future manager/owner, you will be confronted with making difficult and likely unpopular decisions. Are you willing to learn so you're ready for that day?
You may also want to read:
Subscribe to Our Newsletters
National Hog Farmer is the source for hog production, management and market news
You May Also Like
---