Speculation grows over new secretary of agriculture
Speculation grows over new secretary of agriculture
Legislative Preview looks at potential ag secretaries; new GIPSA rules; China price supports; EU beef beefs; Van Hollen named to Senate Ag Committee.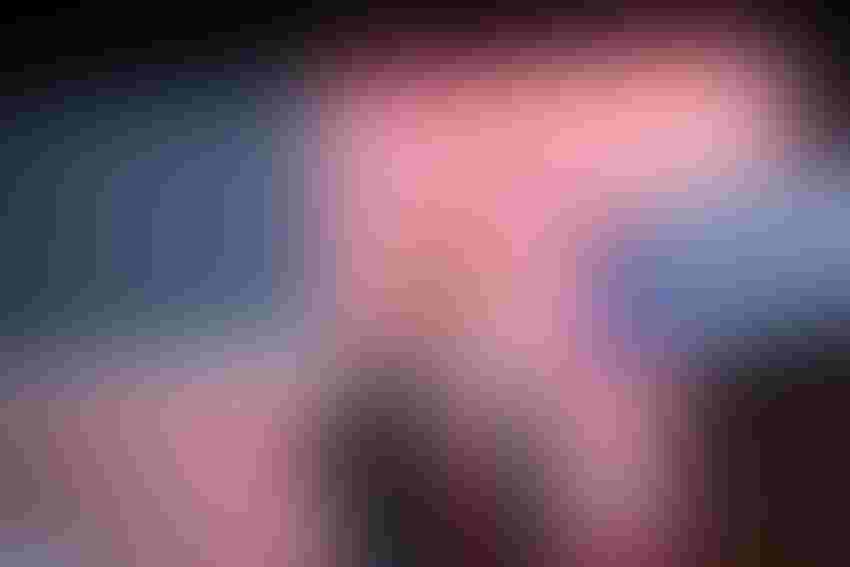 BURLINGTON, IA - OCTOBER 21: Republican presidential candidate Donald Trump arrives at a campaign rally at Burlington Memorial Auditorium on October 21, 2015 in Burlington, Iowa. Trump leads most polls in the race for the Republican presidential nomination. (Photo by Scott Olson/Getty Images)
Getty Images
President-elect Donald Trump is expected to announce his choice for secretary of agriculture in the near future. There are a number of names that are being mentioned as possibilities.
Sen. Heidi Heitkamp (D-ND), who met with Trump, keeps being mentioned as a possibility but she recently said she was "likely" to stay in the Senate. Some members of Trump's campaign agricultural advisory committee have raised objections to Heitkamp stating the next secretary of agriculture should be a Republican.
Former Georgia Gov. Sonny Perdue has met with Trump to discuss agriculture and USDA. The latest name to be mentioned is Elsa Murano, former president of Texas A&M University and served as USDA Under Secretary for Food Safety during President George W. Bush's administration. Murano is expected to meet with Trump in the very near future.
Gov. Butch Otter (R-ID) is being vetted by Trump's transition team for secretary of agriculture. Otter is a former member of the U.S. House of Representatives. Susan Combs, former Texas commissioner of agriculture and state comptroller, is being considered. Other names mentioned are Chuck Conner, former deputy secretary of agriculture and currently CEO of the National Council of Farmer Cooperatives; Wade Cowan of Texas and former president of the American Soybean Association; Ted McKinney, Indiana director of agriculture; Bruce Rastetter, agricultural businessman in Iowa; Charles Herbster, chairman of the Agricultural and Rural Advisory Committee for the Donald J. Trump Campaign for President.
I am certain there are others who we do not know about. Having taken USDA nominees through confirmation in the mid-1990s, I know only Trump, Vice President-elect Mike Pence, and key members of the Trump transition team know who is seriously being considered.
GIPSA rules published
USDA published its "Farmer Fair Practices Rules" last week. It includes two proposed rules and an interim final rule. The first proposed rule would 1) identify certain activities that are "unfair, unjustly discriminatory or deceptive practices or devices" by packers, swine contractors or live poultry dealers and 2) provide criteria when determining whether a packer, swine contractor or live poultry dealer engaged in conduct that provided undue or unreasonable preferences or advantages.
The second proposed rule would establish criteria affecting how a live poultry dealer uses poultry growing systems. The interim final rule establishes a new legal standard for proof of harm for violations of the Packers and Stockyards Act which would make it easier for producers to sue packers.
There is a 60-day comment period. The interim final rule would go into effect on Feb. 21 unless the new administration, Congress or the courts take action.
USTR asks for WTO panel concerning China's price support for rice, wheat and corn
The U.S. Trade Representative has requested that the World Trade Organization establish a dispute settlement panel to examine China's level of domestic support for Chinese producers of rice, wheat and corn. USTR launched a WTO challenge on this matter in September, noting that China's market price support for these commodities was estimated to be nearly $100 billion in excess of its WTO commitments.
The United States and China were not able to resolve the U.S. complaint and thus USTR asked for the dispute settlement panel. USTR says China's market price support for rice, wheat and corn is estimated to be nearly $100 billion in excess of its WTO commitments. Also, USTR filed a new trade enforcement action against China at the WTO concerning the country's administration of tariff-rate quotas (TRQs) for rice, wheat and corn. The complaint charges that China's administration of its TRQs for these commodities breaches its WTO commitments and undermines American farm exports.
USDA estimates that China's TRQs for these commodities were worth more than $7 billion in 2015. USTR received strong support from the House and Senate agriculture leadership for taking this action against China.
USTR goes after the EU over U.S. beef exports
USTR is threatening the European Union with tariffs on its agricultural exports to the United States if the EU does not stop discriminating against U.S. beef imports. A public hearing will be held by USTR to seek public comments regarding the EU's ban on most U.S. beef products.
U.S. Trade Representative Michael Froman says, "The WTO determined that the European Union's ban on U.S. beef imports violates its international trade obligations. The EU has failed to live up to assurances to address this issue, and it's now time to take action. Today's action holds the EU accountable and is an important step in encouraging the Commission to come back to the table to ensure that American ranchers have access to Europe's market and that European consumers have better access to high-quality U.S. beef."
The U.S. Meat Export Federation says, "Over the past seven years, U.S. cattlemen and meat packers have made significant investments to meet the requirements of the EU market, only to see the U.S. share of the market undermined by producers in Australia, Uruguay and Argentina. This situation is unsustainable and demands a firm and decisive response."
The EU lost a WTO case in 1998 over banning American beef. In 2009, the United States reached an agreement with the EU to allow a modest market access for specially produced beef that meet the EU standards.
Van Hollen named to Senate Ag Committee
Sen.-elect Chris Van Hollen (D-MD) has been named to serve on the Senate Agriculture Committee for the 115th Congress. Van Hollen has been a member of the U.S. House of Representatives for the past 14 years.
Subscribe to Our Newsletters
National Hog Farmer is the source for hog production, management and market news
You May Also Like
---