Senate delays Perdue vote until April 24
Senate delays Perdue vote until April 24
Legislative Watch: Senate to vote on Perdue on April 24; Trump signs executive orders dealing with trade abuses; House urging Japanese trade agreement; asking to reopen China to beef; baseball season means hot dog season.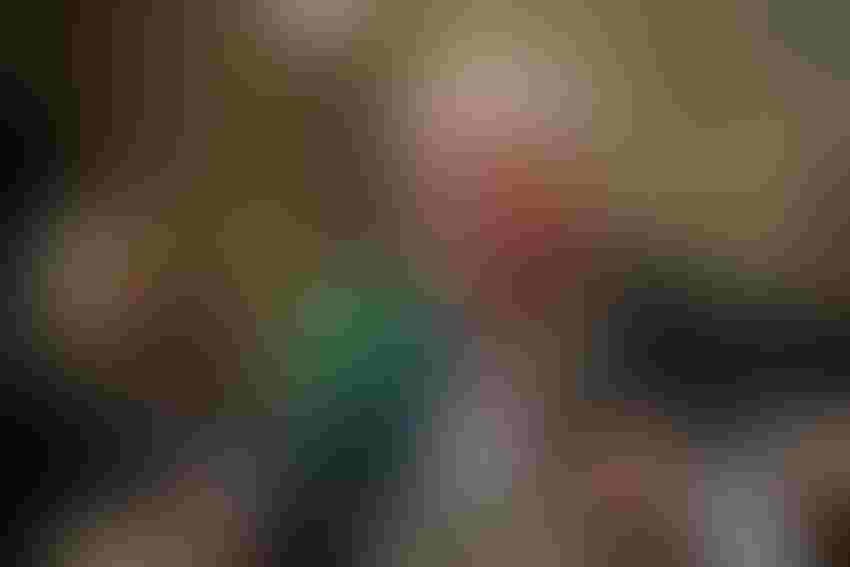 And the wait goes on.
The Senate will vote on the nomination of former Georgia Gov. Sonny Perdue to be the next secretary of agriculture on April 24. Efforts were made to have the Senate consider him this week prior to the two-week Senate Easter recess, but time ran out as the Senate spent the week on Neil Gorsuch's nomination to the Supreme Court.
Numerous agricultural organizations have called on the Senate to vote on Perdue's nomination, citing the need to have him in place so decisions can be made on numerous issues that are pending until the new secretary is in place. The House Agricultural Committee's bipartisan leadership weighed-in. Congressmen Mike Conaway (R-TX), chairman, and Collin Peterson (D-MN), ranking member, sent a letter to the Senate leaders urging swift action on Perdue's nomination. Conaway and Peterson say in a letter, "Beyond the challenges that await the Secretary upon confirmation, we have been presented a budget blueprint for discretionary spending that had no input from the nation's secretary of agriculture. It is vitally important that America's farmers and ranchers —who have already endured billions of dollars in cuts under the last farm bill —have a seat at the table in any discussions about further budget cuts."
Trump signs executive orders on trade
President Trump has signed two trade executive orders dealing with trade abuses and anti-dumping and countervailing duties.
The first executive order calls for an examination into causes of trade deficits with major U.S. trading partners, especially China. Administration officials will have 90 days to develop a report, country-by-country and product-by-product, which will be the basis of future decision-making by the administration on trade-related issues. The report is to determine whether cheating, trade obligations, poor enforcement or World Trade Organization rules are the reason for the deficits.
The other executive order requires the departments of Homeland Security, Treasury, Commerce and U.S. Trade Representative to develop a plan to increase the collection of anti-dumping and countervailing duties on unfairly traded foreign products that is owed the United States that remain uncollected. It is estimated that as of May 2015 there was $2.3 billion in anti-dumping and countervailing duties owed the federal government that remained uncollected.
U.S. needs a trade agreement with Japan
A House of Representatives resolution has been introduced urging the Trump administration to begin the process of establishing a trade agreement with Japan.
The resolution, H. Res. 236, was introduced by Congressmen Adrian Smith (R-NE) and Ted Yoho (R-FL).
The Congressmen say the United States has already seen the result of inaction on trade. Smith says, "Japan currently levies a nearly 40% tariff on U.S. beef, while Australia, which established its own agreement with Japan, only pays a 28% tariff on the same export." Yoho says, "As the United States' fourth largest trading partner in 2016, pursuing a bilateral trade agreement with Japan would only continue to strengthen the U.S.-Japan relationship. This trade agreement will provide additional opportunities for the free flow of goods between our two nations."
The National Pork Producers Council and the National Cattlemen's Beef Association support the resolution.
Move on China and U.S. beef
The National Cattlemen's Beef Association, North America Meat Institute and U.S. Meat Export Federation are asking President Trump to raise the issue of China reopening its market to U.S. beef when he meets with Chinese President Xi this week.
In a letter to President Trump the organizations say, "We believe that access to the large and growing Chinese beef market is essential to the future health of the U.S. beef industry. We understand that you have many important issues to discuss with President Xi, but we strongly encourage you to take this important opportunity to convey the urgent need for China to reopen its market to U.S. beef."
A bipartisan group of 39 Senators wrote President Trump urging him to raise the issue of beef access with President Xi when they meet this weekend. In 2016, China announced it was lifting its ban on imports of U.S. beef. However, attempts to negotiate the technical terms of access have been unsuccessful. China's $2.6 billion import beef market has been closed to U.S. beef since 2003.
Baseball, hot dogs and sausage
Baseball fans will consume more than 19 million hot dogs and more than 4.1 million sausages during the 2017 Major League Baseball season, according to the National Hot Dog and Sausage Council.
Los Angeles Dodgers fans will eat the most hot dogs estimated at 2.5 million and Texas Rangers will follow with 1.4 million hot dogs. The San Francisco Giants fans will eat the most sausages followed by the fans of the St. Louis Cardinals and Boston Red Sox.
Subscribe to Our Newsletters
National Hog Farmer is the source for hog production, management and market news
You May Also Like
---