Saying yes to a future in the swine industry
Saying yes to a future in the swine industry
Understand your financial standing and tolerance for risk.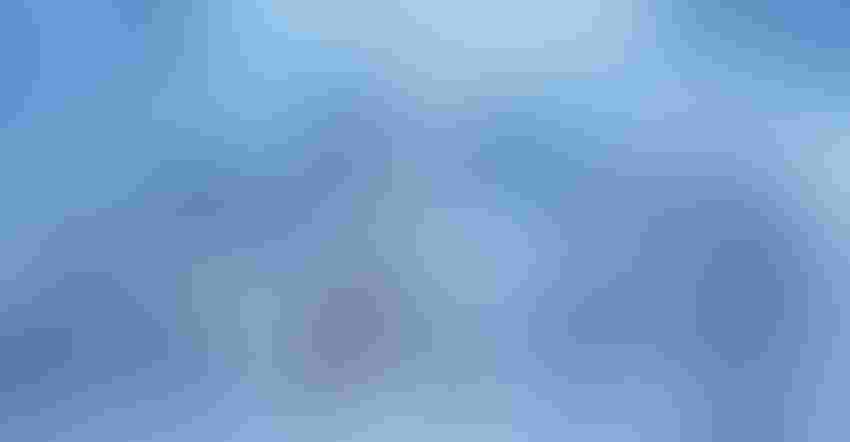 Do I still have a place in this industry?
Over the years, I've been asked this question more than once. The first time I heard it was in 1998 when hogs were $8. If you remember, 1999 had even lower average hog prices, making it even more difficult than the previous year.
The hog industry lost a lot of producers in 1999. In 2008 and 2009, following the announcement of H1N1, the hog market crashed and, as an industry, we were on the verge of a collapse of epic proportions. Again, we lost producers in the swine industry.
What about present day? Never in my career — or in the history of hog prices — have we seen the discrepancy in cash hog prices to cutout that is staring us in the face today. Cash hogs today were a mere 47.2% of cutout. This is not sustainable long-term, begging the question: is it possible for an operation to remain solvent in this industry long-term without being a part of an integrated model? When producers ask me where they fit in this industry today, I have only one response. "It depends on how you're pricing your pigs."
Don't get me wrong here, this is not only a pricing problem. As an industry, we have continued to grow with the expectations that we will export all additional production. It just so happens, we, as an industry, are also very good at production. However, increased productivity has tested our packing capacity limits with over 2.7 million hogs slaughtered this past week. On top of that, we have been on a roller coaster ride waiting for the Chinese market to take off.
I have never seen a year where we have so much optimism with the opportunity to provide China with much needed pork due to African swine fever, uncertainty surrounding market access and the disconnect of the value of the carcass received at the farm level. In the first three quarters of 2019, there's been an unprecedented disparity in earnings/losses per head. This will only grow as we are currently seeing a $60-$70-plus difference in value received per hog. If there is one thing we can all agree on, it's that is this discrepancy is not maintainable.
Looking in review of this past year, one plus is producers had very good opportunities to lock up decent profits. I vividly remember having discussions on several occasions with producers about $30-plus margins for this year. This opportunity did exist, but quickly eroded as the China market didn't materialize. All discussion was centered on $130 hogs and not wanting to miss that opportunity. Right now we do not have the $30 margin opportunity, but we do have $15 on the table today. Do you take the risk and hope the export markets will develop? I will not tell a producer what to do when executing a risk management plan. However, you need to understand your current financial position, your liquidity position and — more importantly — your tolerance for risk. What will your operation look like financially in 2020 if you miss this opportunity and have the same performance as in 2019?
Getting back to the question, "Do I have a place is this industry"? Sit down and ask yourself these questions.
What is your tolerance for risk?

Is your marketing plan supported by the financial position of your business?

Are you a low-cost producer?

Are you willing to execute your risk management plan?
If you can answer these questions and feel confident about your operation, there is definitely a place for you in this industry.
Malakowsky is a vice president Swine Lending specialist, with more than 22 years of experience at Compeer. For more insights from Malakowsky and the Compeer Swine Team, visit
Compeer.com
.  
Source: Steve Malakowsky, who is solely responsible for the information provided, and wholly owns the information. Informa Business Media and all its subsidiaries are not responsible for any of the content contained in this information asset.
Subscribe to Our Newsletters
National Hog Farmer is the source for hog production, management and market news
You May Also Like
---