Responsible Farm Protection Bill becomes law in Iowa
Responsible Farm Protection Bill becomes law in Iowa
The law now provides nuisance protection for animal feeding operations as defined in Iowa Code Chapter 459, which includes confinement feeding operations and open feedlots.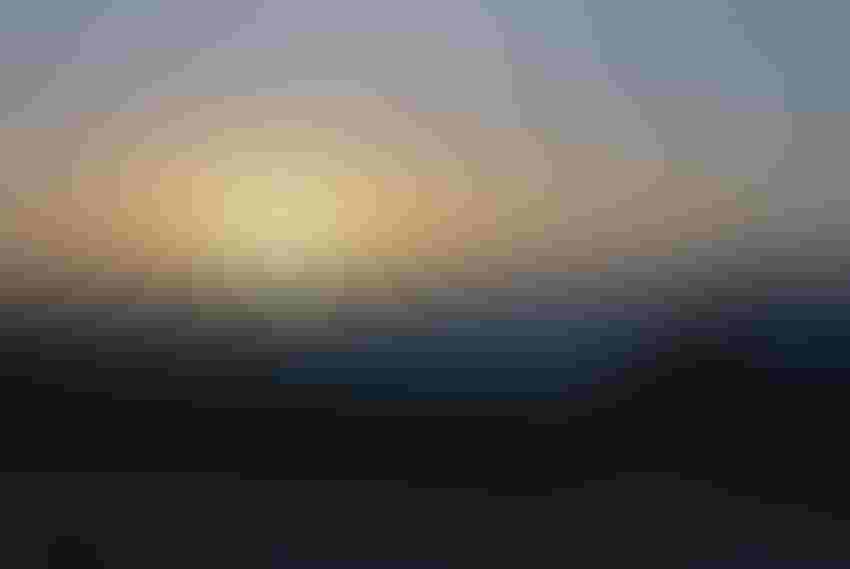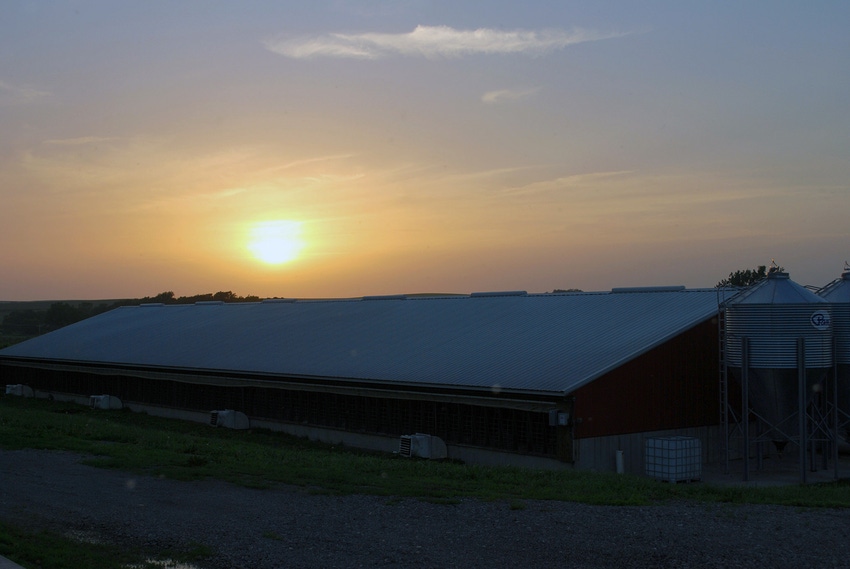 Source: Iowa Pork Producers Association
The Responsible Farm Protection Bill, the measure that addresses responsible farm protections in livestock nuisance lawsuit cases in Iowa, became state law March 29 as Iowa Gov. Terry Branstad signed the legislation. The Iowa Pork Producers Association supported the measure that's one of the largest pieces of proactive legislation driven with strong IPPA support in recent years.
The Iowa House of Representative passed the measure on March 22, a week after it cleared the Senate.
"The signing of this bill is a tremendous outcome for Iowa livestock farmers and will continue to encourage responsible farm management while offering reasonable protections to responsible farmers," says IPPA President Curtis Meier of Clarinda. "Recent lawsuits have attacked talented young farmers returning to their family operation. This reasonable approach to nuisance litigation will help create realistic expectations and draw young people back to rural Iowa."
Sen. Dan Zumbach (R-Ryan) served as floor manager for the bill in the Senate and Rep. Chip Baltimore (R-Boone) served this role in the House. Both legislators highlighted the economic value of livestock production in Iowa and emphasized that the intent of the new law is to encourage responsible farm management and to protect only those "good actors" and young farm families in the industry.
"This bill is about having those young families fill our schools. This bill really is about that young guy coming out of Iowa State University, well-educated (and) knowing what best management practices are, and having the opportunity to start a farm," Zumbach says. "We need to protect the environment so these (farmers) can thrive in these rural areas."
"This bill does not protect bad actors," Baltimore says. "This is an agricultural state and we want to foster a healthy agricultural environment so that our kids and grandkids can come back and continue the legacy of agriculture."
The bill establishes a new section in the Iowa Code, 657.11A. It does not amend and leaves in place the current Animal Feeding Operations nuisance defense passed in 1998, section 657.11, which was found unconstitutional by the Iowa Supreme Court on a case-by-case basis in 2004.
The law now provides nuisance protection for animal feeding operations as defined in Iowa Code Chapter 459, which includes confinement feeding operations and open feedlots.
Limited nuisance lawsuit protections are now offered to those farmers who follow state and federal laws and who use prudent and generally utilized management practices reasonable for their operations. A farmer who is a habitual violator of Iowa environmental law under Chapter 459 does not qualify for the nuisance protection.
Nuisance lawsuits under this new section will be presumed to be permanent nuisances and not temporary or continuing nuisances (meaning there cannot be successive lawsuits filed for the same alleged nuisance) and any compensatory damages awarded by a judge or jury cannot exceed:
• Any decrease in the fair-market-value of the property (residence, etc.)
• Any compensatory medical damages, if the nuisance is the proximate cause of an adverse medical condition
• Any special damages (annoyance and loss of comfortable use and enjoyment of property) that are limited to no more than one and one half times the decrease in fair-market value of property plus medical damages.
The law allows for all costs and expenses, as allowed in existing law, to be awarded to the producer if the court determines the case is frivolous.
"The new law was fostered through efforts by legislators, farmers, commodity organizations, the insurance industry and many others. We sincerely appreciate this group coming together to work toward significant, well-drafted and meaningful legislation," Meier says.
This legislation was drafted with significant efforts from IPPA legal-counsel Eldon McAfee and Julie Vyskocil of the Brick Gentry law firm, along with support from Mike Blaser of the Brown Winnick law firm, and additional strong agriculture industry support.
Subscribe to Our Newsletters
National Hog Farmer is the source for hog production, management and market news
You May Also Like
---