Real MEAT legislation introduced
Real MEAT legislation introduced
Legislative Watch: Act addresses deceptive labeling; more ag inspector help; bill expands H-2A program; ag appropriations approved; broadband funding push; deficit nears $1 trillion.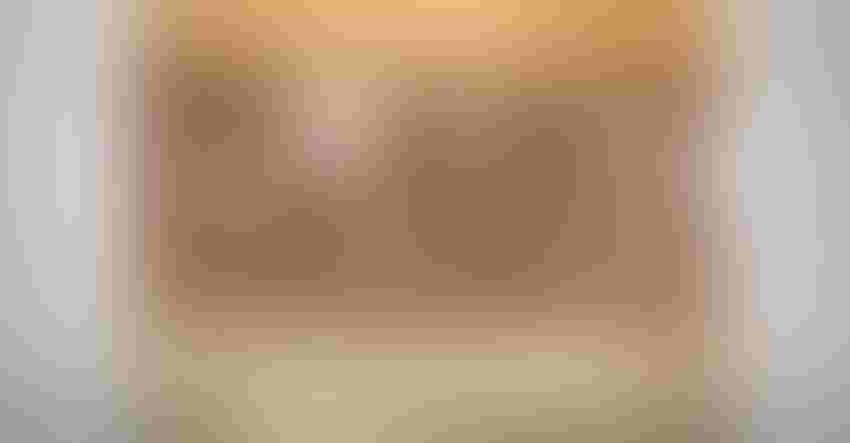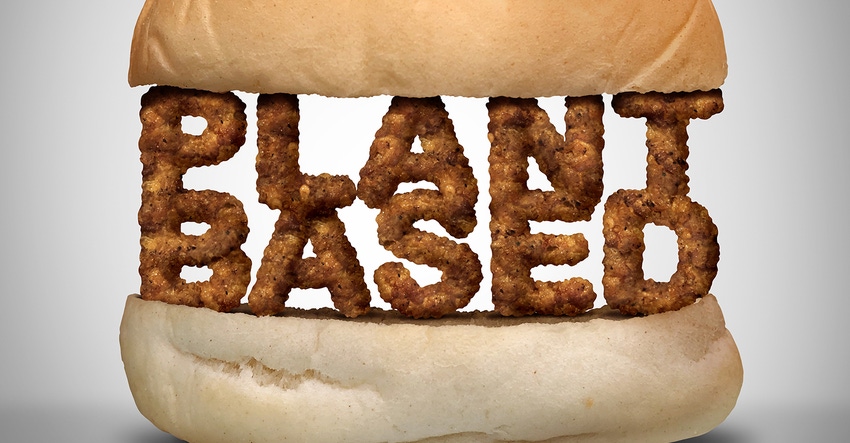 The "Real Marketing Edible Artificials Truthfully Act" would address deceptive labeling practices in alternative protein and require plant-based meat alternatives to be labeled as "imitation" meat. The legislation introduced by Congressmen Roger Marshall (R-KS) and Anthony Brindisi (D-NY) will codify the definition of beef for labeling purposes, reinforce existing misbranding provisions to eliminate consumer confusion, and enhance enforcement measures available to the USDA if the Food and Drug Administration fails to take appropriate action.
The National Cattlemen's Beef Association in supporting the bill says, "A growing number of fake meat products are clearly trying to mislead consumers about what they're trying to get them to buy. Consumers need to be protected from deceptive marketing practices, and cattle producers need to be able to compete on a fair, level playing field."
Increased port inspections
The Senate passed the "Protecting America's Food and Agriculture Act," which increases the number of agricultural inspectors at airports and ports. The bill authorizes the Customs and Border Protection to hire an additional 240 agricultural specialists each year until the workforce shortage is filled, and 200 agricultural technicians a year to carry out administrative and support functions. The bill authorizes the training and assignment of 20 new canine teams per year.
It is estimated that each day inspectors process more than one million passengers and 78,000 truck, rail and sea containers carry goods worth $7.2 billion. CBP estimates there is a shortage of 700 inspectors.
Ag labor bill
A bipartisan farm labor bill, the "Farm Workforce Modernization Act," was introduced this week in the House to address the ongoing shortage of farm workers. The bill would expand the H-2A program to year-round workers and would offer legal status to existing agricultural workers who are undocumented. Farms would be required to use the E-Verify system to determine the eligibility of employees.
The H-2A program would be expanded from just seasonal employees to year-round employees. Year-round employees would be eligible for a three-year visa with a capped program. USDA and the Department of Labor could increase the caps depending on the market demand for additional workers.
The bill was introduced by Rep. Zoe Lofgren (D-CA), Dan Newhouse (R-WA), Collin Peterson (D-MN), Mike Simpson (R-ID), Jimmy Panetta (D-CA), Doug LaMalfa (R-CA), and Mario Diaz-Balart (R-FL).
Click here for details of the bill.
Senate approves FY '20 ag appropriations
The Senate debated H.R. 3055, an appropriations minibus that combines the Fiscal Year '20 appropriations bills for USDA and FDA; Commerce, Justice, Science; Interior; Environment; and Transportation, Housing and Urban Development. The Senate bill provides $23.1 billion in discretionary spending for USDA and FDA compared to $24 billion in the House passed bill.
An issue to be decided during the appropriations conference committee later this year is USDA's decision to move the Economic Research Service and National Institute of Food and Agriculture from Washington, D.C., to Kansas City. The House-passed agriculture appropriations bill withholds funding for the move while the Senate bill includes $25 million for the move. USDA announced yesterday a 15-year lease has been awarded for a downtown facility in Kansas City for the agencies.
A major concern with the move is the number of ERS and NIFA employees who have left the agencies since the announced move to Kansas City. These two agencies are experiencing a 75% reduction in staff which is delaying critical studies and reports and disrupting the distribution of research dollars to land-grant universities.
Congress will not have completed all of the FY '20 appropriations bills before the continuing resolution expires on Nov. 21. It is expected Congress will pass another CR that will keep the federal government operating until February or March.
More broadband funding needed
A bipartisan group of 48 House members is calling for increased funding for USDA's Rural e-Connectivity Pilot Program. The demand for the program is far exceeding the available funding. This program partners with businesses and local officials to expand high-speed internet infrastructure and increase e-connectivity in rural and underserved communities.
In a letter to the House and Senate Agriculture Appropriations Subcommittee the group says, "This year, USDA began accepting applications for the first round of ReConnect grant and loan awards. In this first application cycle, we saw approximately a three-to-one ratio in funding sought to funding available. Given the demand for this program, we urge Senate and House appropriators to include robust funding for rural broadband loan and grant programs in the final Fiscal Year 2020 Appropriations package. We believe that support for programs such as ReConnect, and the 2018 farm bill broadband loan and grant program is critical to address the 'digital divide' and ensure that our rural communities have equal access to opportunity."
The letter was initiated by Congresswoman Abagail Spanberger (D-VA) and Rodney Davis (R-IL).
Federal deficit increases to nearly $1 trillion
The federal deficit for Fiscal Year 2019 increased nearly $1 trillion at $984 billion which is an increase of 26% compared to FY '18. The difference between revenues and spending is the largest in seven years. The largest increases in federal spending were defense, Medicare and interest on the national debt. The administration's tax cuts and bipartisan spending bills have been contributors to the increase in debt.
The Congressional Budget Office is estimating a trillion-dollar deficit could be as early as FY '20 despite low unemployment and the economy.
Source: P. Scott Shearer, who is solely responsible for the information provided, and wholly owns the information. Informa Business Media and all its subsidiaries are not responsible for any of the content contained in this information asset.
Subscribe to Our Newsletters
National Hog Farmer is the source for hog production, management and market news
You May Also Like
---